'For the first time, I'm not trying to craft an album people will like, I'm merely putting something out that's honest and true to where I am in my adult life,' Ed says
MANILA, Philippines – Save the date, Sheerios! Ed Sheeran is set to release his latest album – (pronounced as "subtract") on May 5.
In an Instagram post on Wednesday, March 1, the English singer-songwriter revealed that he has been working on the album "for a decade."
He said that he is initially going for a "perfect acoustic album" by writing and recording "hundreds of songs with a clear vision." His plans for the album, however, changed when a series of events in 2022 affected the way "[he] viewed music and art."
"Writing songs is my therapy. It helps me make sense of my feelings. I wrote without thought of what the songs would be, I just wrote whatever tumbled out," he said. "And in just over a week I replaced a decade's worth of work with my deepest darkest thoughts."
Sheeran then detailed the difficulties he faced in the recent year – his pregnant wife getting diagnosed with a tumor, his best friend dying, and the copyright battle over his song "Shape of You." He admitted that these experiences made him spiral through "fear, depression, and anxiety."
"As an artist I didn't feel like I could credibly put a body of work into the world that didn't accurately represent where I am and how I need to express myself at this point in my life. This album is purely that," he said.
The songwriter said that the album will serve as the "trapdoor into [his] soul." "For the first time, I'm not trying to craft an album people will like, I'm merely putting something out that's honest and true to where I am in my adult life."
In the album trailer also released on Wednesday, – will contain a total of 14 songs, namely, "Boat," "Salt Water," "Eyes Closed," "Life Goes On," "Dusty," "End of Youth," "Colorblind," "Curtains," "Borderline," "Spark," "Vega," "Sycamore," "No Strings," and, "The Hills of Aberfeldy."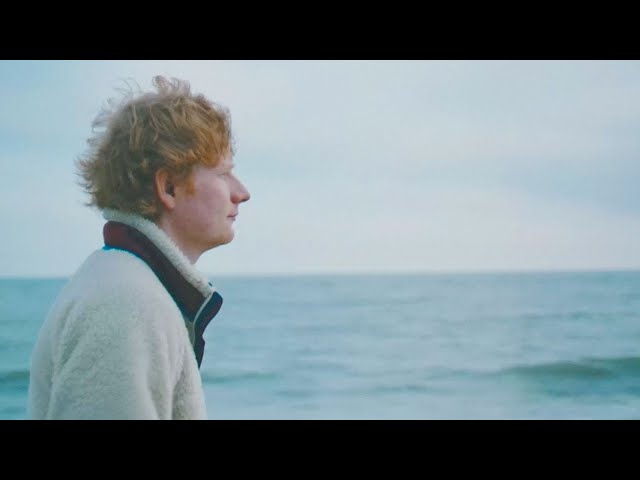 Ed's last album, =, was released in October 2021. His other albums include + (2011), x (2014), ÷ (2017). He is also best known for his songs "Thinking Out Loud," "Photograph," and "Perfect." – Rappler.com