According to Twitter's data, the Philippines is second to Indonesia among countries with the highest number of K-pop related tweets from 2020 to 2021
There's no doubt that #KpopTwitter dominated the global Twitterverse this year, and the numbers don't lie, according to Twitter's yearly data report.
From July 1, 2020 to June 30, 2021, there were over 7.5 billion tweets about K-pop, making the worldwide music craze the most tweeted about topic of the globe this past year.
When it comes to Twitter's most mentioned K-pop artists around the world, the top five list was headed by global sensation BTS, followed by NCT, BLACKPINK, EXO, and newcomer TREASURE, who debuted in August 2020.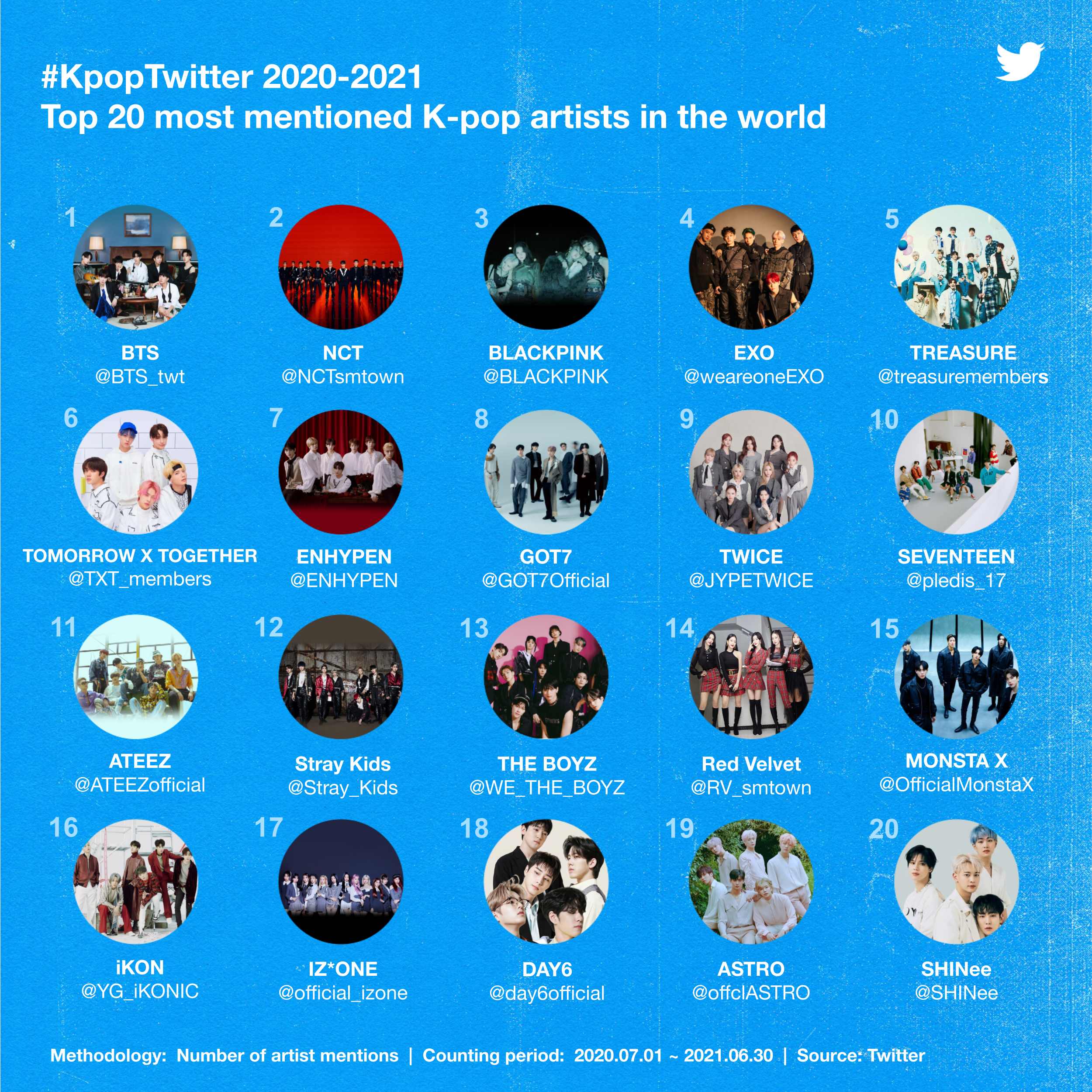 In sixth place was TOMORROW X TOGETHER, followed by ENHYPEN (who debuted in November 2020), GOT7, TWICE, SEVENTEEN, ATEEZ, Stray Kids, THE BOYZ, Red Velvet, MONSTA X, iKON, IZ*ONE, DAY6, ASTRO, and SHINee.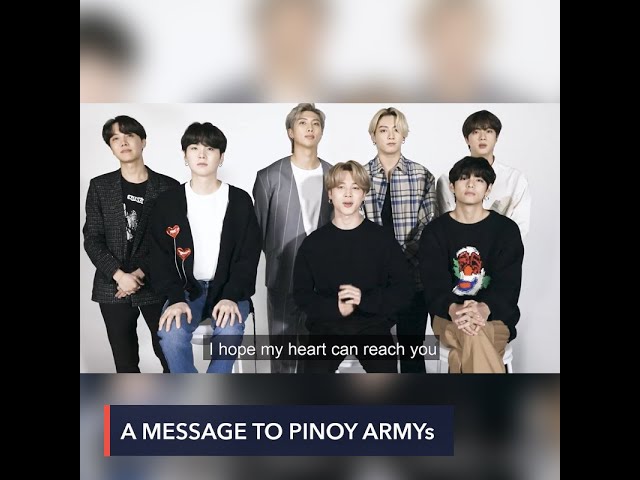 As for the countries that produced the highest number of K-pop-related tweets in a year, Indonesia came in first place, followed by the Philippines, Thailand, South Korea, and the United States.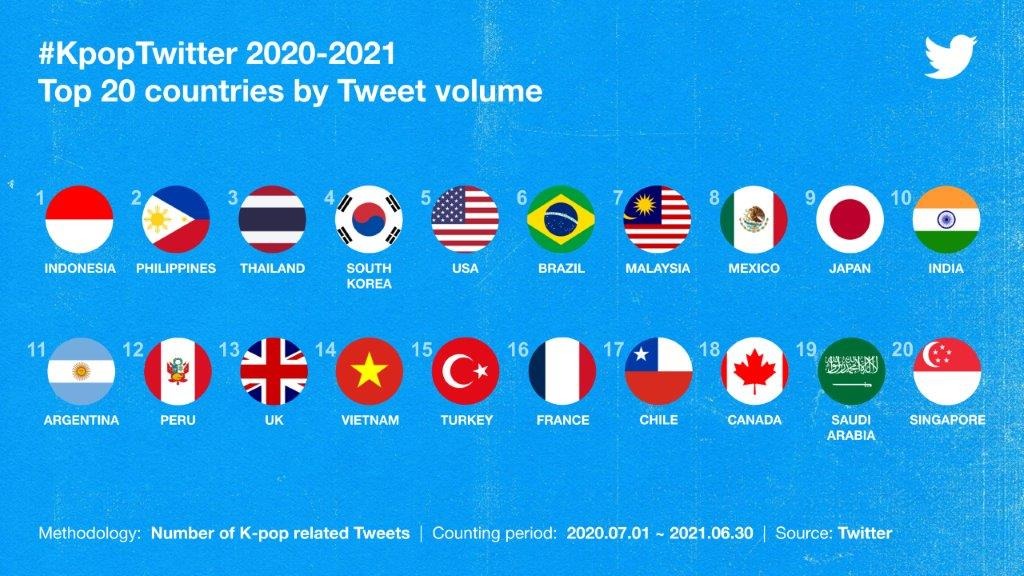 The top five were followed by Brazil, Malaysia, Mexico, Japan, India, Argentina, Peru, UK, Vietnam, Turkey, France, Chile, Canada, Saudi Arabia, and Singapore.
For the countries with the most K-pop fans on Twitter, the same list applies, but Turkey was instead followed by India, and then Argentina, UK, France, Spain, Saudi Arabia, Canada, Vietnam, Peru, and Colombia.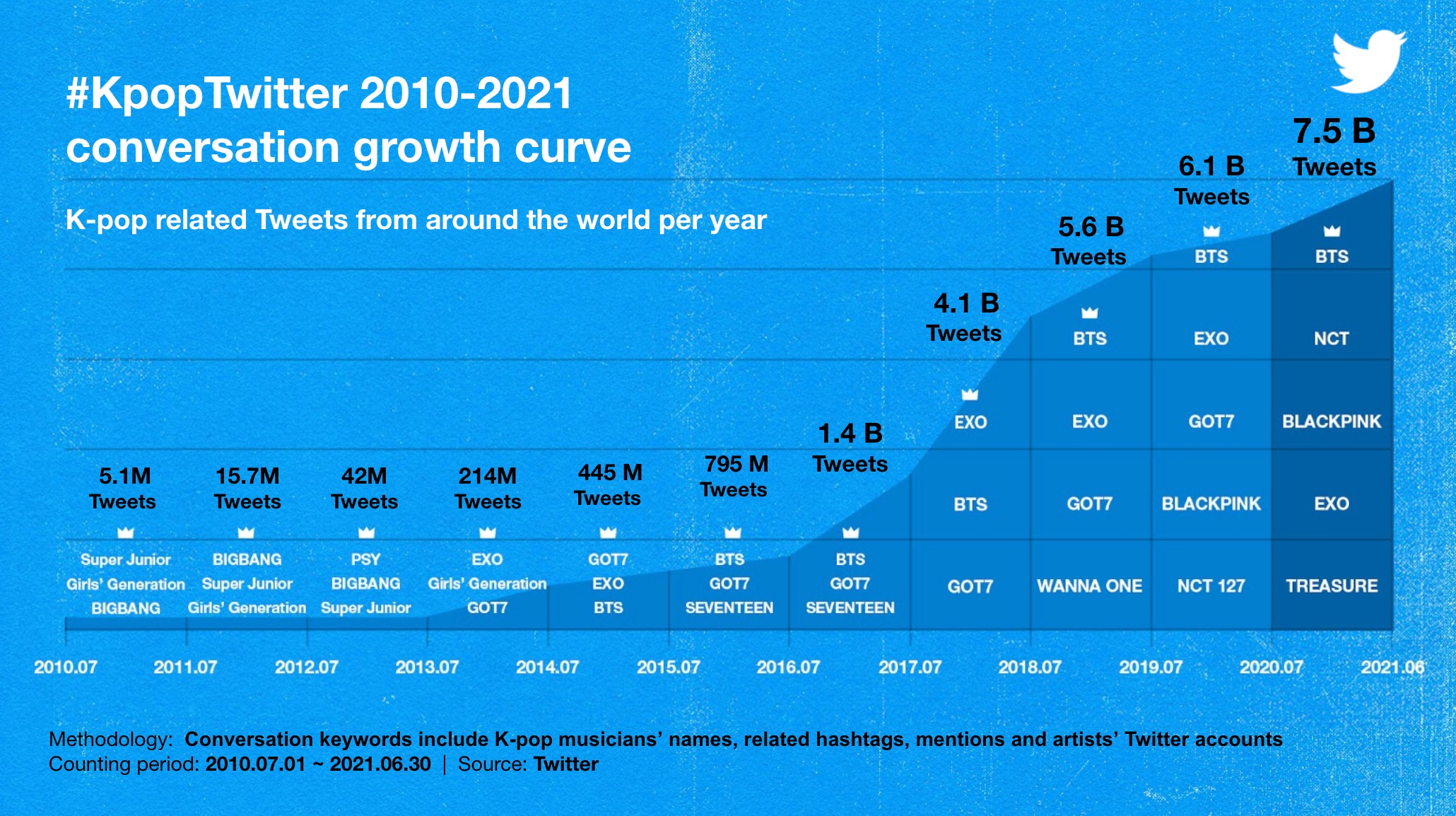 From 2019 to 2020, there were 6.1 billion tweets about #KpopTwitter, with BTS still leading the pack, followed by GOT7, BLACKPINK, and NCT 127. In 2019, BTS still came in first place, followed by EXO, BLACKPINK, SEVENTEEN, and TOMORROW x TOGETHER. – Rappler.com