'Get in the Zone' is a culmination of the hardworking idol group's career thus far
SB19 has come a long way since they took the internet by storm with a dance video that went viral in late 2019. 
In a matter of months, the hardworking Korean-trained, proudly Filipino idol group took the Philippines by storm, releasing several singles, and building a fan base that has consistently (at some point daily) put them at the top of Twitter trends and made sure their songs were well-listend to.
Today, the 5-member group is on the cusp of releasing their debut album – which includes their previous releases "Go Up," "Alab," and "Tilaluha," along with new tracks that people have yet to hear.
"Eto po kasing album namin (this album of ours), it's supposed to be about the journey of SB19 and through our journey, yung experiences namin," said Sejun, the group's lead vocal and leader, in an online roundtable interview with Philippine media. (WATCH: Get to know SB19 as they play 'sino ang pinaka…')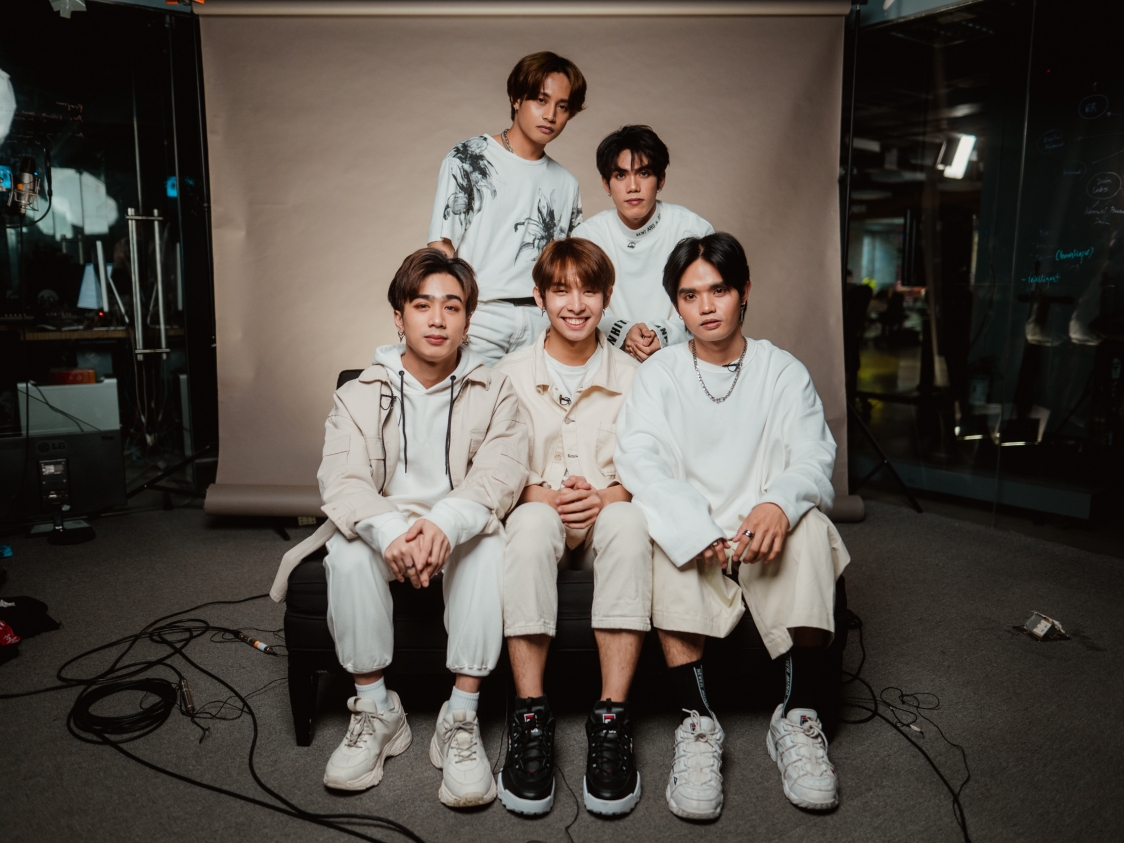 "Through the lyrics, lahat po ng emotions na pinagdaanan namin, doon po namin inincorporate dun sa album. Mayroon kantang malungkot, masaya, hopeful, inspirational. So lahat ng pinagdaanan namin as a trainee gumawa po kami ng kanta based dun sa mga emosyon na naramdaman namin sa journey na yun," he said.
(All the emotions we went through, we incorporated in the album. There are sad songs, happy songs, hopeful, inspirational. So everything we went through as trainess, we made songs based on the emotions we felt during that journey).
It may sound like a cheesy concept for a debut album, but if any journey is worth a story told through song, it's SB19's.
Sejun, Stell, Ken, Josh, and Justin first came together in 2016, after being selected out of hundreds of in an audition held by ShowBT, a Korean entertainment company that then put the group through the same strict training that many Korean idols undergo.
'Get in the Zone'
In an old interview on GMA's i-Witness, Josh, the group's lead rapper, said that they would train for 9 hours every day, with just one day off a week.
In the same interview, he said they would practice a song and dance routine 30 times a day, with the aim of reaching 1,000 practices – a dedication to perfection that sounds downright exhausting, and perhaps even futile, considering that in the early days of their career, no one paid them much attention.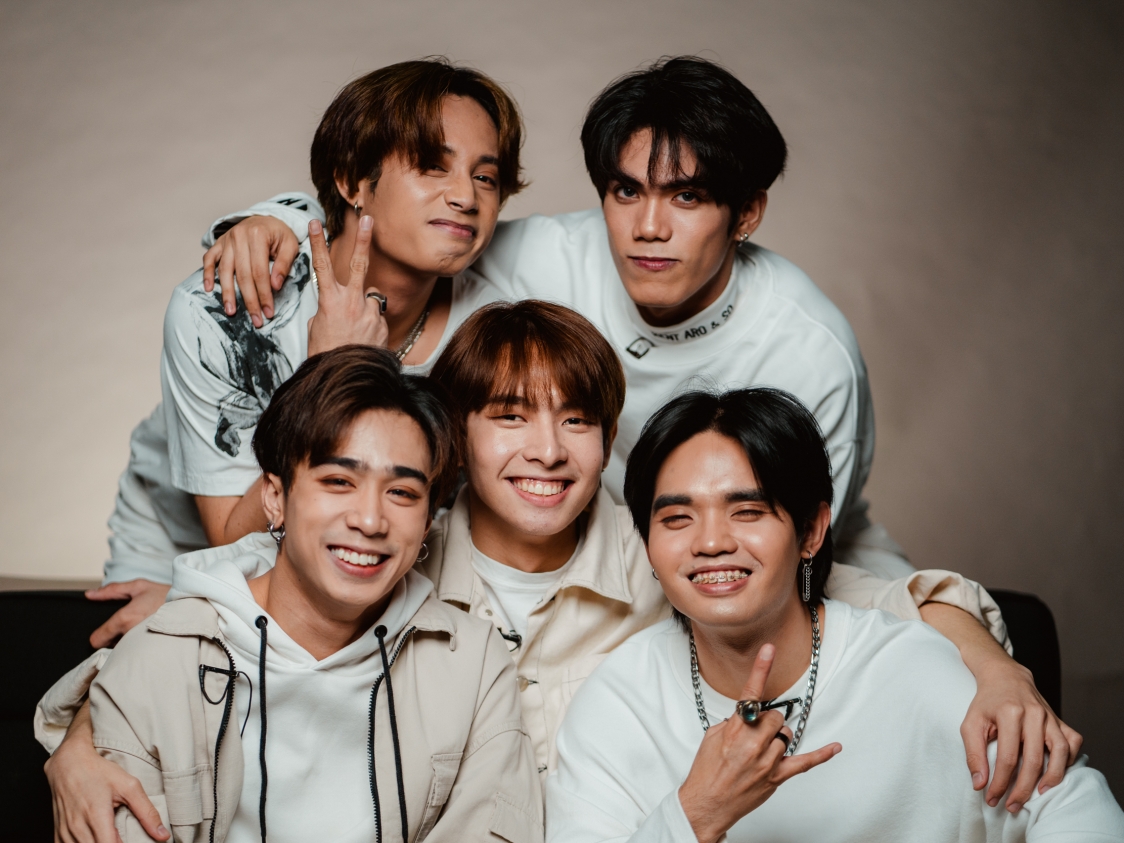 SB19 debuted officially in October 2018, and stayed mostly under the radar – until the fateful day that the dance practice video for their song "Go Up" went viral on the internet, the same space that they now dominate, and where they connect with their dedicated fans.
The song was, fittingly, their make-it-or-break-it moment, their last gamble at stardom before they packed up their idol dreams and went on with their lives. Fortunately for them – and perhaps for the rest of us – that gamble worked. ([WATCH]: Rappler Live Jam: SB19)
The song is only one track of 9 that will tell SB19's story in their debut album, Get in the Zone, which is set to be released on Friday, July 31.
Aside from "Go Up," the album will also contain their previously released songs "Alab," and "Tilaluha." It also contains a new release, "Hanggang sa Huli," Sejun's favorite, which he describes as "may pagka-teleserye OST." In a nod to their Korean training, the album will also contain a Filipino version of a Korean hit from the 90s. 
Many of the songs, Josh said, were written even before "Go Up," and that the album has been ready for release for a while now, but with recent events (not least of which is a global health crisis), they haven't found the right time to put it out.
Justin, the group's visual and bunso (the Filipino equivalent of K-pop groups' maknae), shared that releasing their debut album at a time like this brings up a lot of mixed emotions.
"Siyempre mayroon din pong masaya na although nasa ganito tayong situation, makakpagrelease kami ng album, makakapaginspire kami ng ibang tao. At the same time, medyo malungkot din po kasi nga may mga nangyayari, may mga nahihirapan na ibang tao," he said.
(Of course there's happiness, because although we're in a situation like this, we can release an album and inspire people. At the same time, it's sad because a lot of things are happening, a lot of people are going through hard times)
Ultimately though, he said "the least that we can do is inspire them through what we can do."
Again, from any other artist, that may sound cheesy. But coming from SB19, a group that has hurdled more than most to get to where they are now, it sounds just about right. – Rappler.com