This is AI generated summarization, which may have errors. For context, always refer to the full article.
The 22-year-old stunner from Palawan bested 39 other candidates to succeed Cebu's Nicole Borromeo
MANILA, Philippines – Angelica Lopez took home the title of Binibining Pilipinas International 2023 during the pageant's coronation night at the Araneta Coliseum on Sunday, May 28.
The 22-year-old stunner from Palawan bested 39 other candidates to succeed Cebu's Nicole Borromeo.
Personal life, advocacy
On several accounts, Angelica has opened up about growing up in a "very simple family." But despite the hardships that they faced, she said that her parents helped her become the resilient and tenacious woman that she is today.
"I didn't have a golden childhood," she wrote in an Instagram post. "I had to start working very hard at an early age to help lessen my mother's pain from the stress of her job."
In different interviews, Angelica said that she started working as a dishwasher and waitress at 14 years old. During the Binibining Pilipinas 2023 press presentation, she also mentioned that she had personal experiences as a cashier, an office clerk, and a model. 
"Coming [from] a financially-strained household, I clearly understand the challenges and the struggles of the less fortunate," she said during the press presentation. "To the marginalized children of the society, I believe in empowering them to break the cycle of poverty." 
In a previous interview with PEP, Angelica recalled that one of the reasons she joined pageantry at an early age was to help out with the household expenses. "I was able to become independent as well," she said. "I used pageantry as an avenue to support myself, to earn money, to support my sister, as well as my mother."
Her mother, who passed away four years ago, continues to serve as one of Angelica's role models. Meanwhile, her father already has a different family. Despite these, the beauty queen shared that she has moved on from these losses. 
"I have experienced a lot, actually, but that's also the reason why I consider myself as someone who's resilient," she told PEP. "Because with those experiences, I learned to stand up on my own and build myself, regardless of the struggles and experiences I've had in the past."
Her personal experiences in dealing with hunger and poverty pushed her to advocate for low-income communities, saying that it's something that's "close to her heart."
In an Instagram post, Angelica wrote how she made a promise to her eight-year-old self that "whenever [she] had the opportunity to help, [she] wll do so since [she understands] what it's like to have nothing."
According to her bio on the Binibining Pilipinas website, she is in "pursuit of inspiring, empowering, and educating the less-fortunate children to be resilient and limitless amidst life challenges."
In her Labor Day tribute post for her father and grandfather, Angelica also paid homage to workers who lobby for better working conditions. "Today, we honor everyone who has put in a lot of effort to advance the working conditions towards bettering our nation," she wrote. "We appreciate your tenacity, labor, and commitment to your families." 
Having overcome several obstacles, Angelica also knows how to have fun. In her Instagram, the beauty queen spends most of her time enjoying the beaches in Palawan, and says that she'd always prefer the simplicity of living in the province. 
The second-year Psychology student from Palawan State University also shared that she's a fan of true crime documentaries, as she's interested in learning about human behavior. She also mentioned that she and her parents were both music and art aficionados and that she learned and mastered playing the guitar by herself.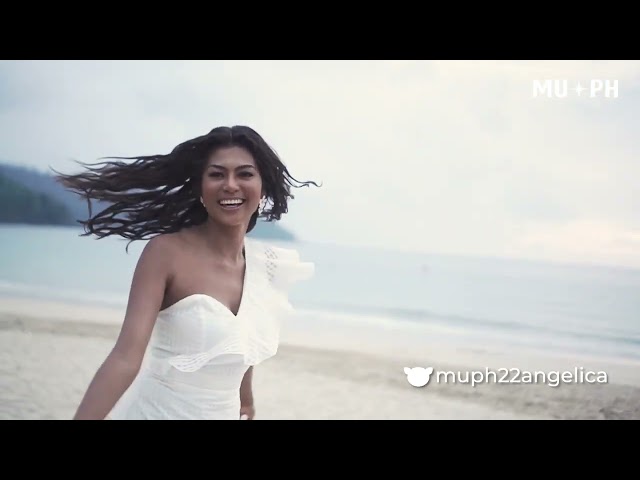 Her other interests, as listed on the Binibining Pilipinas website, includes reading inspirational books, exploring the philosophy of life, and watching documentary series and beauty pageants. 
Pageant journey
Binibining Pilipinas 2023 wasn't Angelica's first foray into national pageantry. 
She had previously competed in Miss Universe Philippines 2022, where she finished as part of the Top 16. During her MUPH stint, Angelica also made waves online with her Fashion and Runway challenge video, wherein she did her parasela beside an airplane, a jeepney, and at the beach. She was part of the Top 3 finalists in the said challenge.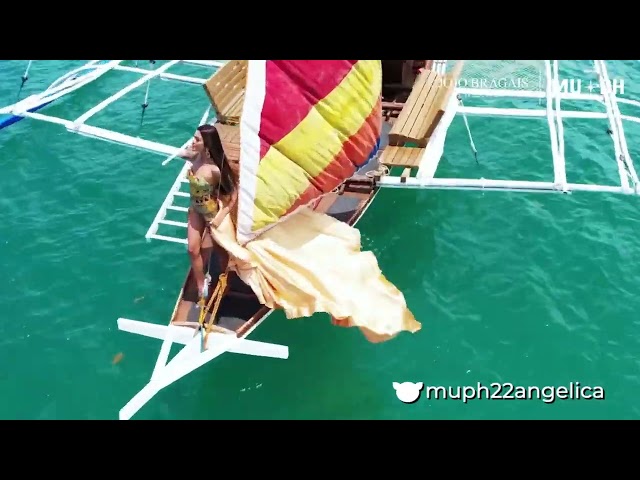 Angelica also represented the Philippines in the Miss Asia Global 2022 pageant, where she was hailed 1st runner-up.
Joining Binibining Pilipinas, though, Angelica said, was "realizing a lifelong dream." "The once dark and scrawny kid from Palawan walked on the same pathways that many beautiful Filipinas once passed through and my heart is filled with gratitude and pride." 
Throughout her Binibining Pilipinas 2023 journey, Angelica took to Instagram to share how lovely it is to meet other queens. "Every word they've given to us made me realize that to be a Binibini is a great opportunity to empower others, especially women," one of her posts read.
In a separate post, she wrote: "Before, I was only watching the previous Binibinis signing their own glam photos in the same venue, and now I am one of them. My heart is bursting with pride and happiness, I am indeed a Binibini."
During the pageant's talent competition, Angelica did her own rendition of "This is Me," a song from the 2017 movie The Greatest Showman. She also said in an Instagram post that her talent in singing and dancing was something she got from her parents.
Her "Perlas ng Palawan" national costume drew inspiration from the rich marine life of the Tubbataha Reefs, a UNESCO World Heritage site.
During the coronation night's question and answer portion, Angelica was asked: "What makes you a Binibini who walks the talk and who is beyond mere self-promotion?"
Her winning answer was: "I stand here tonight because it is my mother that instilled in me the values and the morals that I'm using to be the woman that I am now today. A woman who has the strength, courage, and tenacity. The strength to decide for herself what she wants really works hard to achieve it.
"To also have the courage to face any obstacles of life and tenacity to hold on to her wisdom of choice. And I believe that it's always a dream come true to be here and that is why I am a binibini that I've always meant to be."
Following her winning moment, Angelica dedicated her success to her late mother. In an interview after the pageant, Angelica said that she was looking forward to making a mark on the Miss International stage. "I really want to break the stereotype that the Miss International (winner) should be a fair-skinned girl," she said. 
Although she succeeded Nicole, Angelica will be joining the Miss International pageant in 2024 as it is Nicole who will be representing the Philippines in the pageant happening in Japan in October. – Rappler.com