'Mieruko-chan' is set to premiere in October 2021
Japanese publishing giant Kadokawa released a new trailer for the horror comedy Mieruko-chan, which details the anime's cast and release date.
The trailer, posted on Friday, July 16, asks viewers a chilling question: "What would you do if horrendous monsters were looking straight at you and they started talking to you?"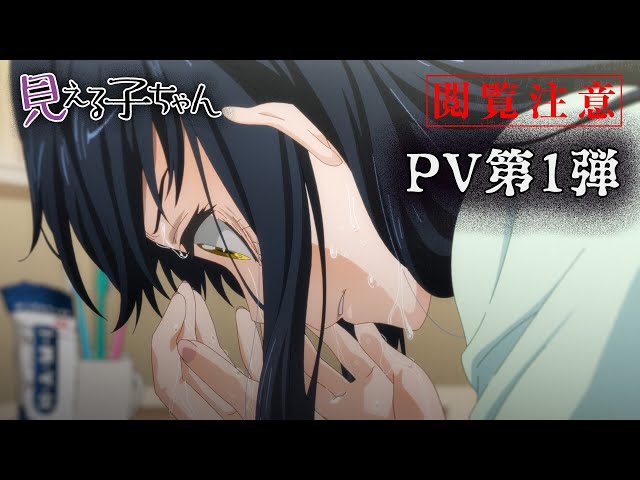 Viewers are then introduced to a girl named Miko Yotsuya who can see these terrible monsters. Other main characters, Hana Yurikawa and Yuria Niguredo, who are both unwittingly involved in the scary escapades of Miko, are also revealed.
Voice actors Sora Amamiya (Rent-A-Girlfriend), Kaede Hondo (Zombieland Saga), and Ayane Sakura (My Hero Academia) will be bringing to life the characters of Mieruko-chan.
The anime's Twitter account also dropped a new visual that shows Miko and Hana being stalked by a horrifying ghost.
Mieruko-chan, produced by animation studio Passione, is about Miko, an ordinary high school student, who suffers from an uncanny ability to see ghosts and spirits around her. Instead of screaming and asking for help, Miko simply does her best to ignore them even if their faces are inches away from her.
Directed by Yuki Ogawa, Mieruko-chan is based on the 2018 manga of the same name by Tomoki Izumi, which currently has five volumes under Kadokawa.
Mieruko-chan is set to premiere in October 2021. – with reports from John Patrick Magno Ranara/Rappler.com
John Patrick Magno Ranara is a Rappler intern.