This is AI generated summarization, which may have errors. For context, always refer to the full article.
This version of 'Squid Game' has a record prize of $4.56 million
MANILA, Philippines – Are you ready, players? Netflix announced that the reality television spin-off of their hit series Squid Game is dropping on November 22.
They announced the release date along with Squid Game: The Challenge's teaser on Friday, September 22.
The one-minute clip gives fans a sneak peak into the reality competition, showcasing scenes, sets, and even outfits familiar to fans of the record-breaking South Korean series. 
"The biggest Netflix show ever becomes the biggest competition series," the trailer said.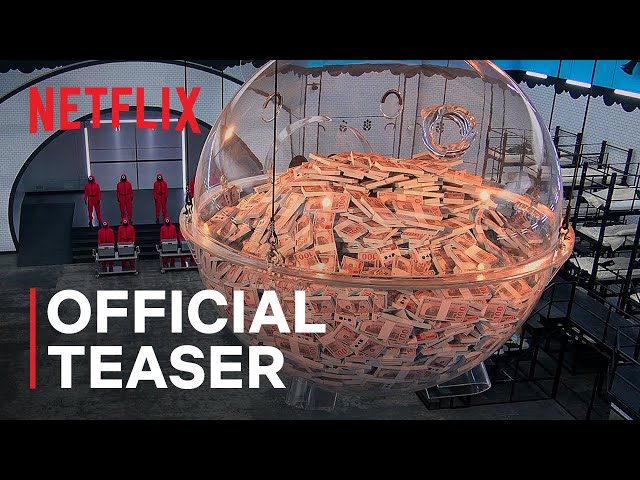 Netflix first announced the arrival of the show with a teaser in June 2022.
"Though the reality version of Squid Game isn't a matter of life or death, there's still a lot on the line," Netflix said in a statement. 
The show boasts the largest cash prize in the history of reality television, offering 456 players the chance to be the sole winner of $4.56 million.
"People do a whole lot worse for a whole lot less," a voiceover in the trailer said.
Although it isn't fatal, Squid Game: The Challenge is based on the original series' competitive and ruthless nature.
"Through a series of games, each player will be pushed to their limits and forced to ask themselves just how far they'll go to win," Netflix said. They also promised "opportunistic alliances, cutthroat strategies, and timely betrayals" among the contestants.
The original series Squid Game is a nine-part fictional survival drama that was released in September 2021. It follows the stories of struggling individuals who find themselves competing for an exorbitant amount of money in a game of life and death. In January 2022, Netflix confirmed that the series is returning for a second season, but a release date has yet to be announced. 
Squid Game: The Challenge will stream exclusively on Netflix. – with additional reports from Luna Coscolluela/Rappler.com
Luna Coscolluela is a Rappler intern.