Netflix's first Filipino animated show is entertaining enough as an action series, but more confused in its criticism of Filipino society's most powerful
Let it be clear right from the beginning that Netflix's Trese deserves a second season – and not just so it can improve on all the things it gets right (and wrong) in these first six episodes. Its production team deserves the chance to work on this show without feeling the pressure of debuting the first Filipino animated series for an international streaming platform.
There is perhaps no clearer example of a series that is simultaneously telling a story, and aggressively making a case for its own marketability.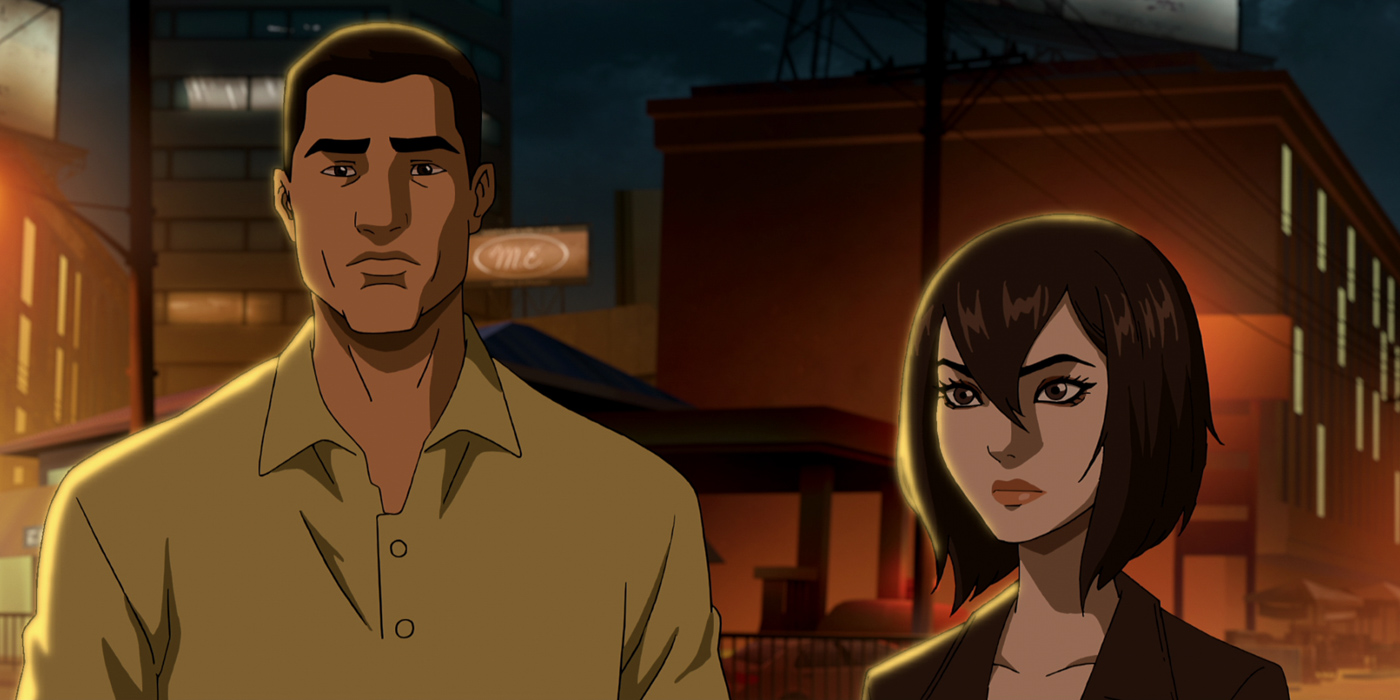 This first season of Trese almost feels like a pilot episode stretched to six chapters. It wants to pay homage to early installments of the source material created by Budjette Tan and KaJo Baldisimo, which are centered on no-nonsense private investigator Alexandra Trese solving supernatural criminal cases in Manila.
But the Netflix series also wants to convince the industry that this is an IP worth investing in. So these six episodes can't stop at individual mysteries. They must promise audiences an epic fantasy story that can span multiple seasons, and several voice dubs have to appeal to demographics across different continents. And while this doesn't sound like the most organic way to produce TV, it's certainly exciting to see Trese taking big swings. The show proves entertaining enough, even if its identity crisis frequently gets in the way.
Trese is at its strongest in its first four episodes, when it's focused on seemingly isolated cases dealing with various entities from Filipino folklore. These early chapters play like eerie campfire stories, using our fear of the aswang, tikbalang, tiyanak, and mangkukulam to reveal the corruption and malice of Filipino society's most powerful and popular.
Trese herself doesn't get to be much of an investigator during these episodes (most of her detective work consists of her being given information by other creatures), but the show makes up for it by emphasizing her role as a supernatural arbiter brokering peace between different factions. It's a cool twist on this character type, and underscores the importance of honoring cultural differences in the Philippines – a courtesy many of our own leaders still can't seem to extend to indigenous peoples or anybody living outside Imperial Manila.
Trese's investigations never become as scary as they promise, and the series' visuals are nowhere near as striking as Baldisimo's absolutely breathtaking black-and-white panels. But kinetic animation does make the show more than competent as an action series, with Trese and her gun-toting, airborne bodyguards, Crispin and Basilio, using a whole range of tactics to fight their way through various situations. These set pieces are still lots of fun to watch on a base level, even if they constantly raise questions about the impunity Trese enjoys, cutting through wave after wave of foes in the name of keeping the peace.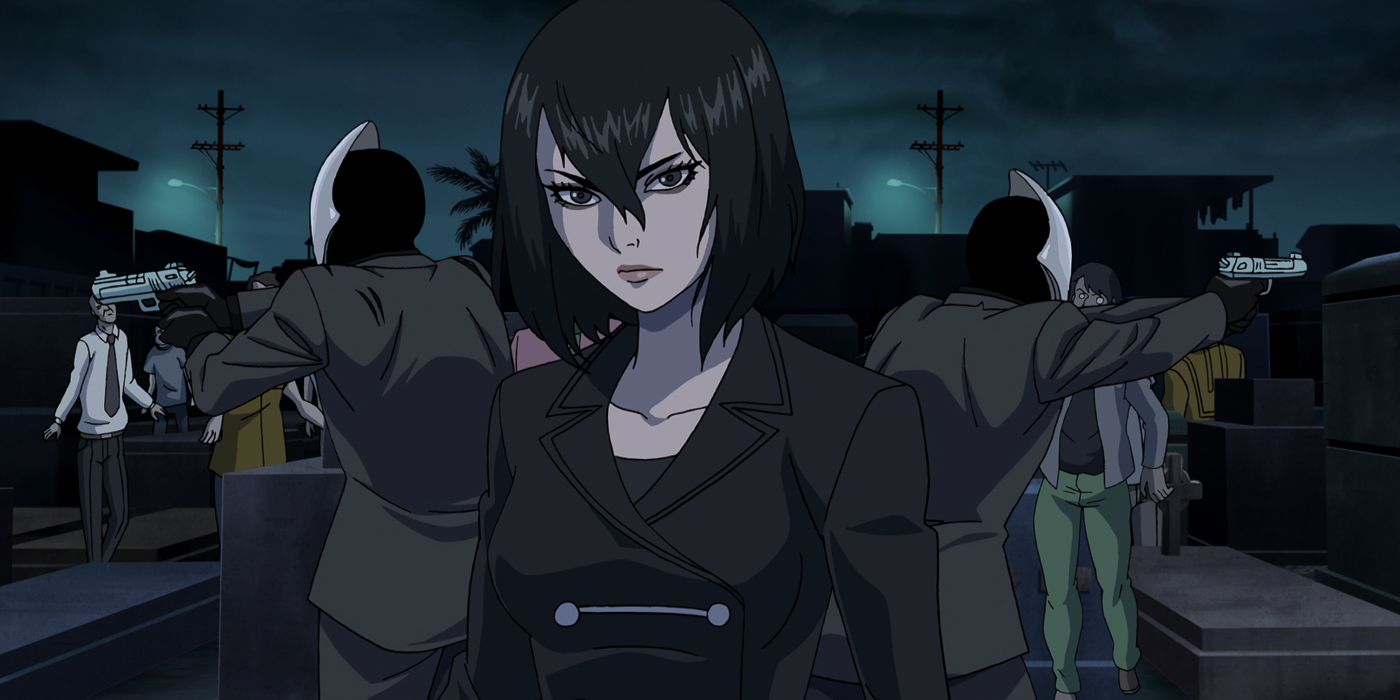 The monster-as-metaphor device is flexible in Trese.
The supernatural beings here can be criminal or misunderstood, righteous or deceitful, but no single faction is entirely good or bad. Evil can come from anywhere. Even Trese herself isn't exempt from this. The show is still too hesitant to write her as a full-fledged antihero, but it does acknowledge that Trese's job as arbiter means she also ends up protecting those directly responsible for institutional violence.
To an extent, she is a tool for maintaining a certain status quo that benefits her and her friends in law enforcement. And her complicity in violence is eventually addressed – and hinted at as her ultimate destiny, in fact – albeit through a convoluted, 10-minute monologue that takes up one-third of the hurried season finale. Still, it's a promising point of conflict that deserves deeper exploration, instead of the trite assertion of the "power of family" that we do end up getting.
There's enough of a grey area to Trese's real purpose that keeps the character watchable. Unfortunately, the same can't be said for the show's good-cop characters, who are depicted as modest, benevolent people just trying to do their best, even as Captain Guerrero does nothing about the abuses his own officers commit right under his nose.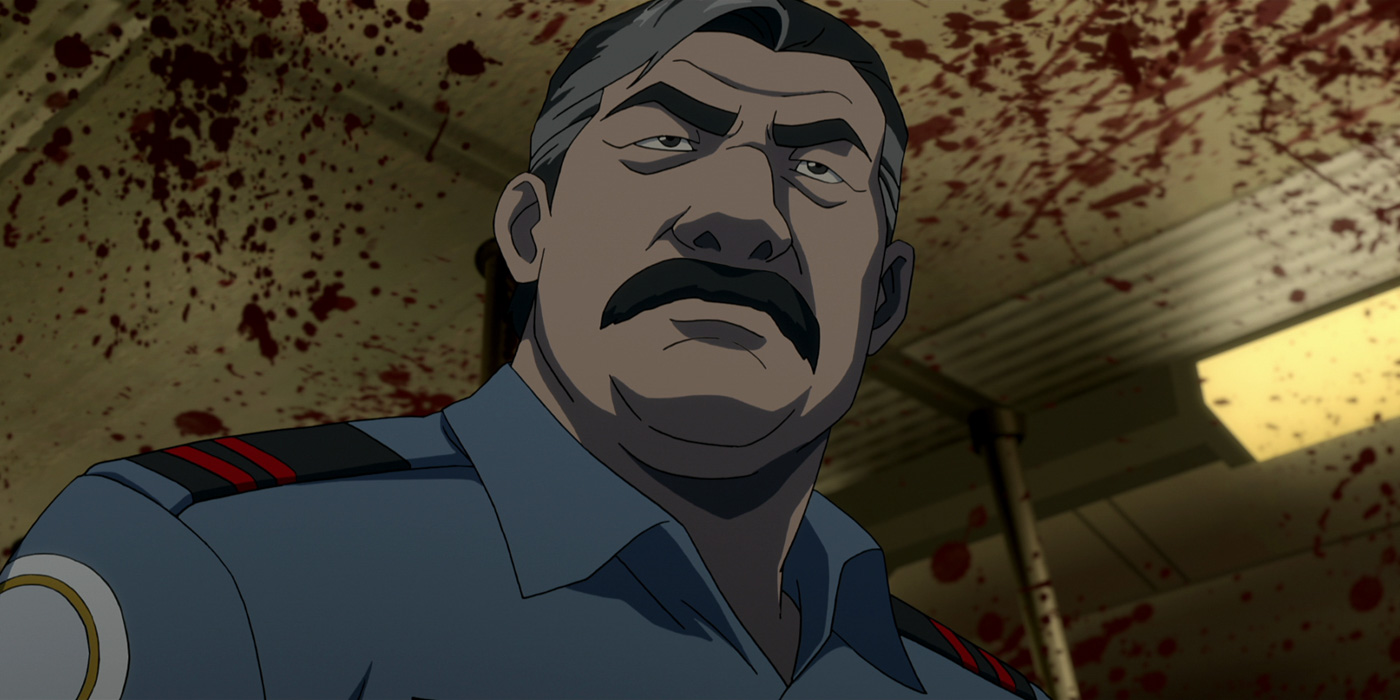 The series goes a long way to try and humanize this character, and it just isn't convincing. Having him be kind to one prisoner doesn't cut it, especially in a country where the police continue to get away with murder on-camera, and where they are constantly used by the government to terrorize innocent people. Writing hero cops isn't enough when you ignore our continuing history of police violence, and when Trese claims to hold powerful people accountable.
Interestingly, the most controversial aspect of this series, by far, isn't the portrayal of the police, but the scripting of the show's Tagalog dub, as well as the way Tagalog lines are performed by certain members of different voice casts. This reviewer personally wasn't too distracted by the occasionally overwrought Tagalog dialogue, though odd phrasing and mismatched subtitles certainly stick out.
The English dub, on the other hand, is incredibly inconsistent, with some voice actors keeping to their American accents, and others forcing Filipino accents in strange places. And while quite a few side characters are performed very well (Christian Velarde and Eric Bauza as Nuno; Christopher Carlo Caling and Jon Jon Briones as Hank), many of the American voice actors unfortunately bungle their Tagalog.
But of course, the ones who've received the most scrutiny are those playing Trese herself: Liza Soberano and Shay Mitchell. Both actors lean hard into the character's stoicism – a sensible approach that makes perfect sense on paper – but they end up disconnecting Trese from everyone around her, which just isn't true for the character.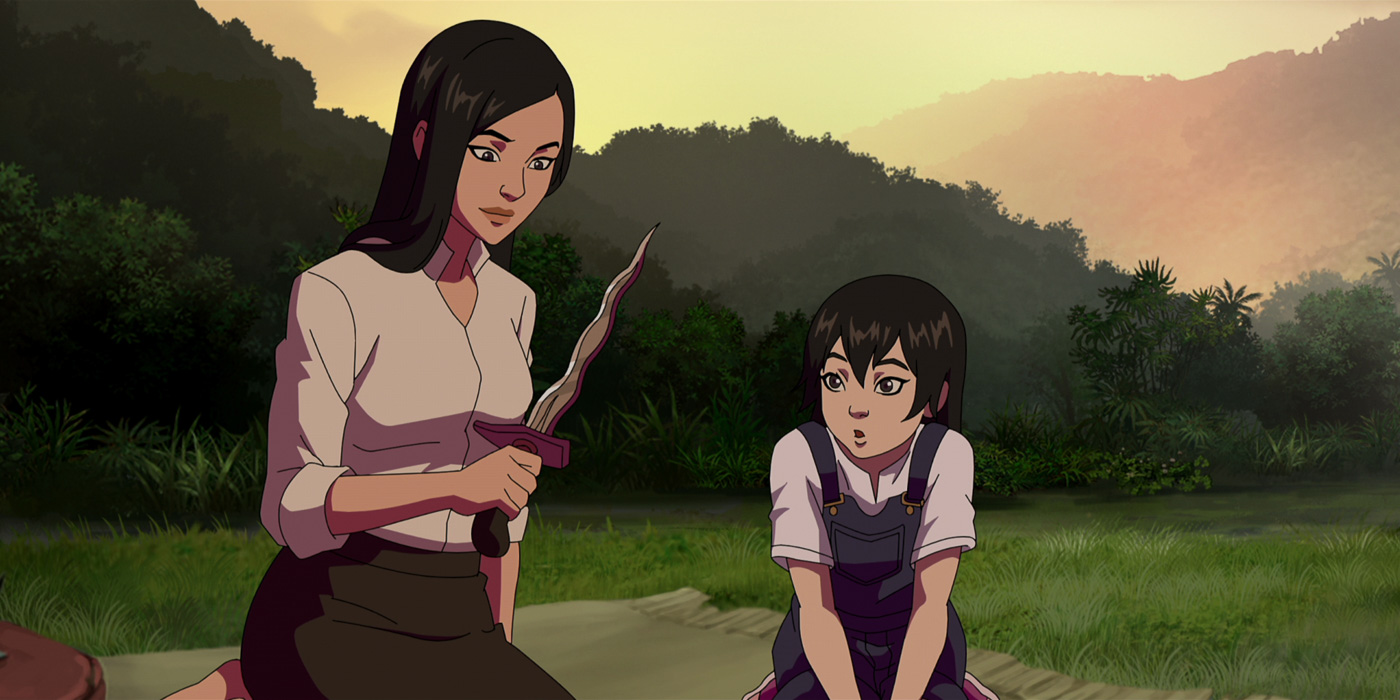 If this season was focused solely on individual cases, an overly stoic Trese might've been more effective. But because the overarching plot of this series is urgently concerned with Trese's past and ultimate destiny, her relative lack of emotion can't help but comes off as disinterested rather than hardened.
The choice to have popular screen actors lead the cast, instead of recruiting more seasoned voice actors, is another creative decision that seems to have been made with Trese's marketability in mind. It's completely understandable that the team would want to make this relatively obscure comic book property look appealing to big-name actors in the future. It's understandable that compromises had to be made with this international platform when local studios rarely produce animated films and TV shows of their own.
Things generally worked out well: Trese is still fun, and it's got more than enough good ideas in it to inspire confidence in a second season. But let's hope the team knows, that when it comes to condemning police abuses and killing with impunity, there can be no compromises. – Rappler.com
Trese is streaming on Netflix.