'It is an adaptation at the end of the day, so the worst thing they could have possibly done was to render everything in black and white and just follow it frame by frame, or panel by panel,' says 'Trese' creator Budjette Tan
In Trese's Manila, "kidnappers and thieves will be the least of your worries," writes co-creator Budjette Tan.
It's the same complicated metropolis its citizens know, but its sinister underbelly is inhabited more than just unsavory characters. "Take a wrong turn," and you might run into mobster aswangs and kapre, as well as other dangerous creatures that run criminal rings. Ancient and powerful elements also run the show from the shadows, and the gods of these islands's past still wrestle for power – sometimes with nefarious aims.
When some things can't just be bound by law or cases just become way too bizarre, it's Alexandra Trese (Shay Mitchell/Liza Soberano) who the cops call, acting as a detective on their behalf and as mediator between humans and their supernatural counterparts.
Even just from its source material's pages, Trese's mythos is decidedly and unapologetically local, but its particular spin on Philippine mythology is so distinct: told through the lens of a police crime drama. On top of it all, many things might only make sense among us who are steeped in Manila's culture or familiar with our archipelago's many stories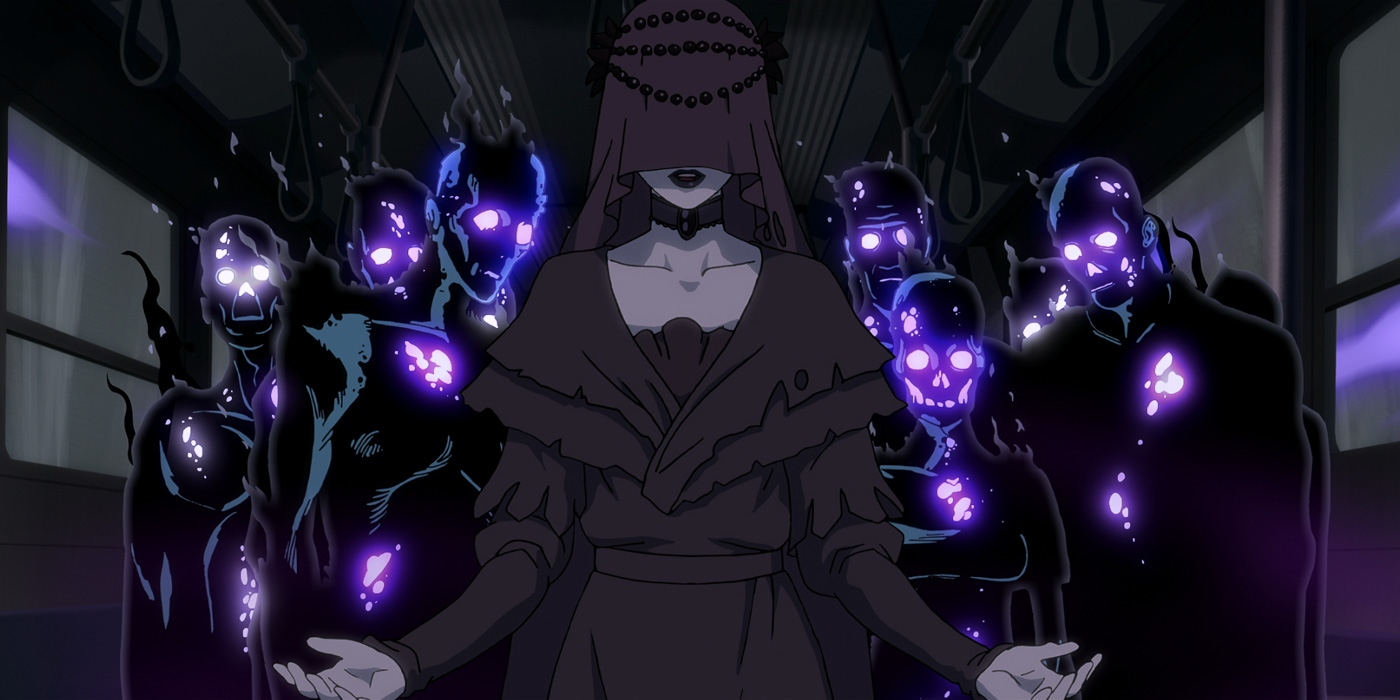 In its Netflix animé adaptation, the showrunners took necessary liberties, and in many ways, the new series does end up doing what the comic book medium could not do.
"I told them that they can change the Trese mythos as they see fit for the show," said Budjette Tan in the production notes, quipping, "just as long as they don't give her a pink coat, a talking cat, and that she doesn't wrinkle her nose to cast a spell."
"The most difficult part of bringing Trese to animated life was to try and capture the culture of the Philippines while not sugar-coating the horror aspects of the folklore," shared Filipino-American director and showrunner Jay Oliva (who has worked on several Marvel and DC Comics titles).
"There's just no Disney version of characters like [Trese's.] They're hardcore, and I thought it was important to stay true to the mythology to best serve the story and the culture," he added.
This new adaptation does not make concessions to make it palatable to foreign audiences. Ultimately, it's more of a question of making it accessible to basically everyone with a Netflix account – who may or may not have heard of Trese, in the Philippines and beyond.
"Everybody is bringing their A-game into this project because everyone's so passionate about it," Liza Soberano, who plays Alexandra Trese in the Filipino dub, told Rappler. "That's why I got so excited to do Trese and that's why I was as passionate. Because I know and I believe that it will bring so much attention to the Philippines."
In this exclusive interview with Rappler, we speak to the new Netflix animé's showrunners and the creators of the comics who inspired this all. We discuss, among other things, what it took to bring this riveting story to the screen.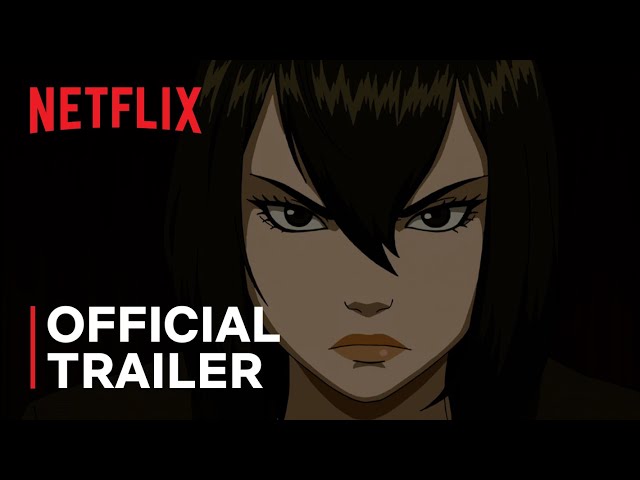 What was important in getting this version right or more special? Was this what you had always imagined beyond the comic panels?
Budjette Tan, writer and co-creator
For the longest time, me, Tanya, and KaJO have been talking about this for the past 10 years on how it would be adapted. When we realized it was going to become an animé, it just felt like it was the best way for it to transition from comic book to film. It just felt like through animé, we could bring this story to life in the best way possible.
But to say, was this how we envisioned it? I think we never thought it would look this way or feel this way, and I think Jay and Tanya did a fantastic job in bringing it to life.
It is an adaptation at the end of the day, so the worst thing they could have possibly done was to render everything in black and white and just follow it frame by frame, or panel by panel.
We're now the audience. We're not the creators anymore, and we get the privilege and fun to sit down and watch this show on screen.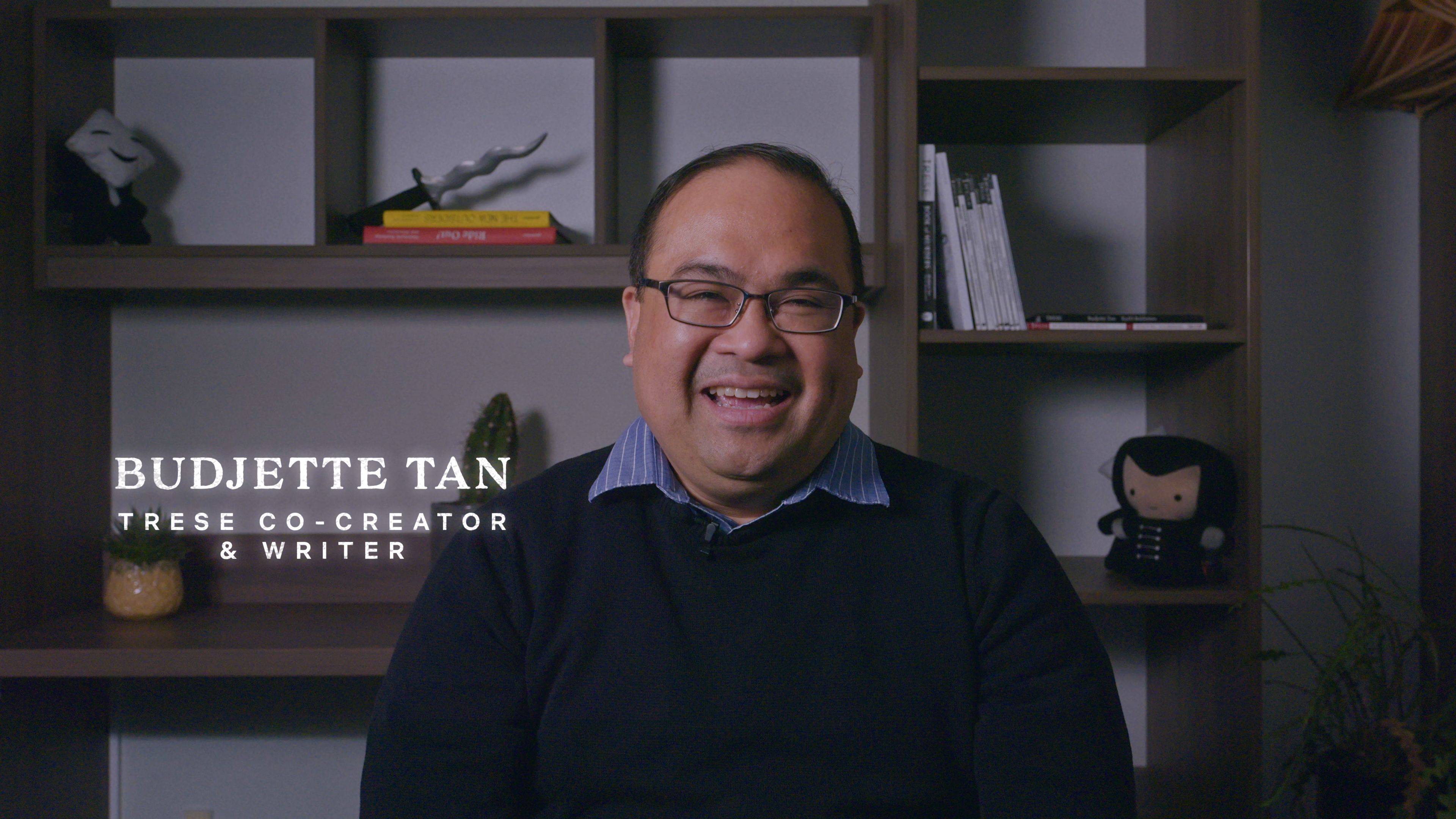 Jay Oliva, director, showrunner, and executive producer
I think, for me, it was more that I didn't want the fans to cry bloody murder! [laughs]
One of the things that I pride myself on is that I've really done good adaptations of comics and graphic novels in my career, and it's because what I try to do is I try to understand what about this story or this character that the fans love.
Also, I do a lot of research. One of the first things I did is talk to Budjette like, "Tell me as much as you know about Alexandra. What's her personality like?" Then I talked to KaJO, and we talked about where the style came from, and the origins of it.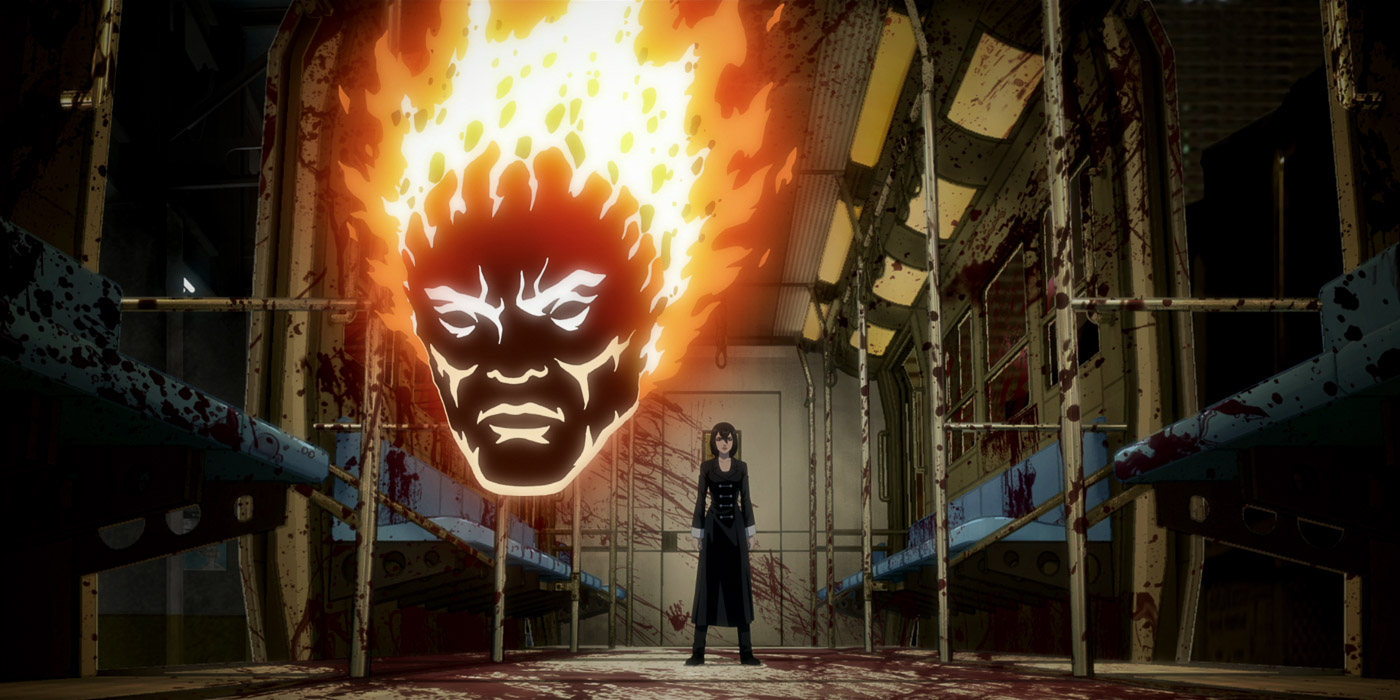 Then finally, I turned to Tanya who, to me, was the gatekeeper, and I was like, "Okay, Tanya, I didn't grow up with this. What do you think about these? This is what I wanna do." 'Cause remember when we first started, we weren't even gonna adapt it, we were going to meet and try to figure out [what to do].
Are we gonna do something brand new or do something following the comics? We came up with like a happy medium where we followed the comics to a degree. I [even] wanted to do the cold opens in black & white, just to tip our hats off to the original comics.
But we also took it different routes here and there so that the fans who did read the comics – they're not just like, "Oh, I see where this is going." You kinda follow along but also be at the edge of your seat and that's kind of how we approached it.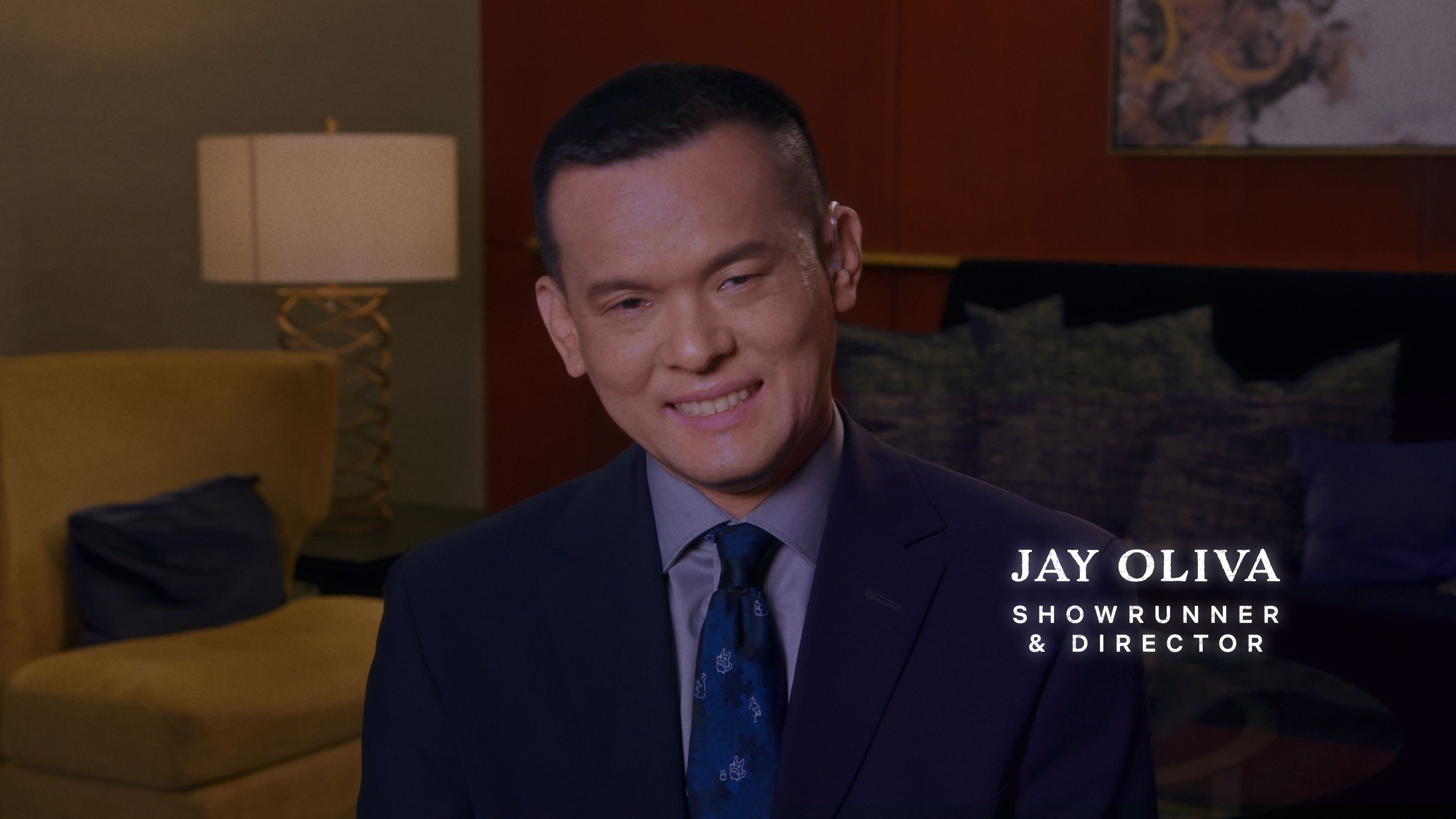 Tanya Yuson, executive producer, and screenwriter
As Budjette said, you can't just like transpose the comic book on screen because with adapting a story to a different medium, it's gonna morph in a way that it needs to morph for the medium to tell the story effectively.
What was important for us was to kind of retain the spirit of it and the authenticity of the city, for people who lived and grew up in, and know Manila to recognize it – for Jay and Jojo [Aguilar, production designer & art director], all the creative team and the animators to know this…
They did just a fantastic job of rendering the visuals so that every frame you look at, when you freeze it, it's kind of this picture you wanna hang on a wall. There's a lot of things we're very, very happy about. It's not exactly like the books, but we feel like we hopefully brought the spirit of the books into the series.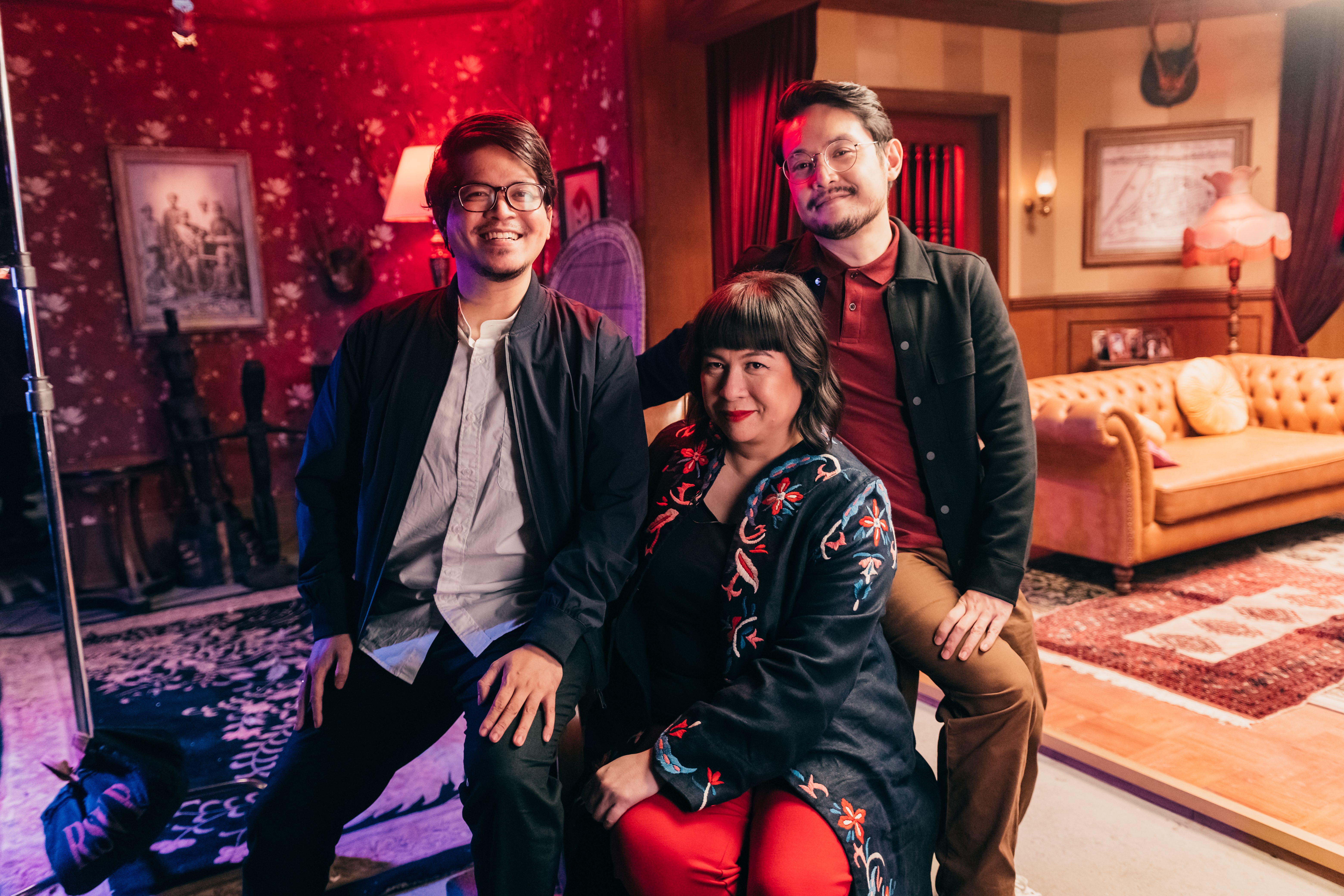 KaJO Baldisimo, illustrator, and co-creator
(From the production notes) The way the words formed from Budjette's mind that then inspired me to put those squiggly lines together on blank paper and make enough sense to tell those stories that sparked the imagination of readers is the same thing that happens, and will happen, in this animated form. Many more minds melding their skills and creativity together to reach a simple goal: entertain and awe, then, maybe, inspire more storytellers to create their own eventually.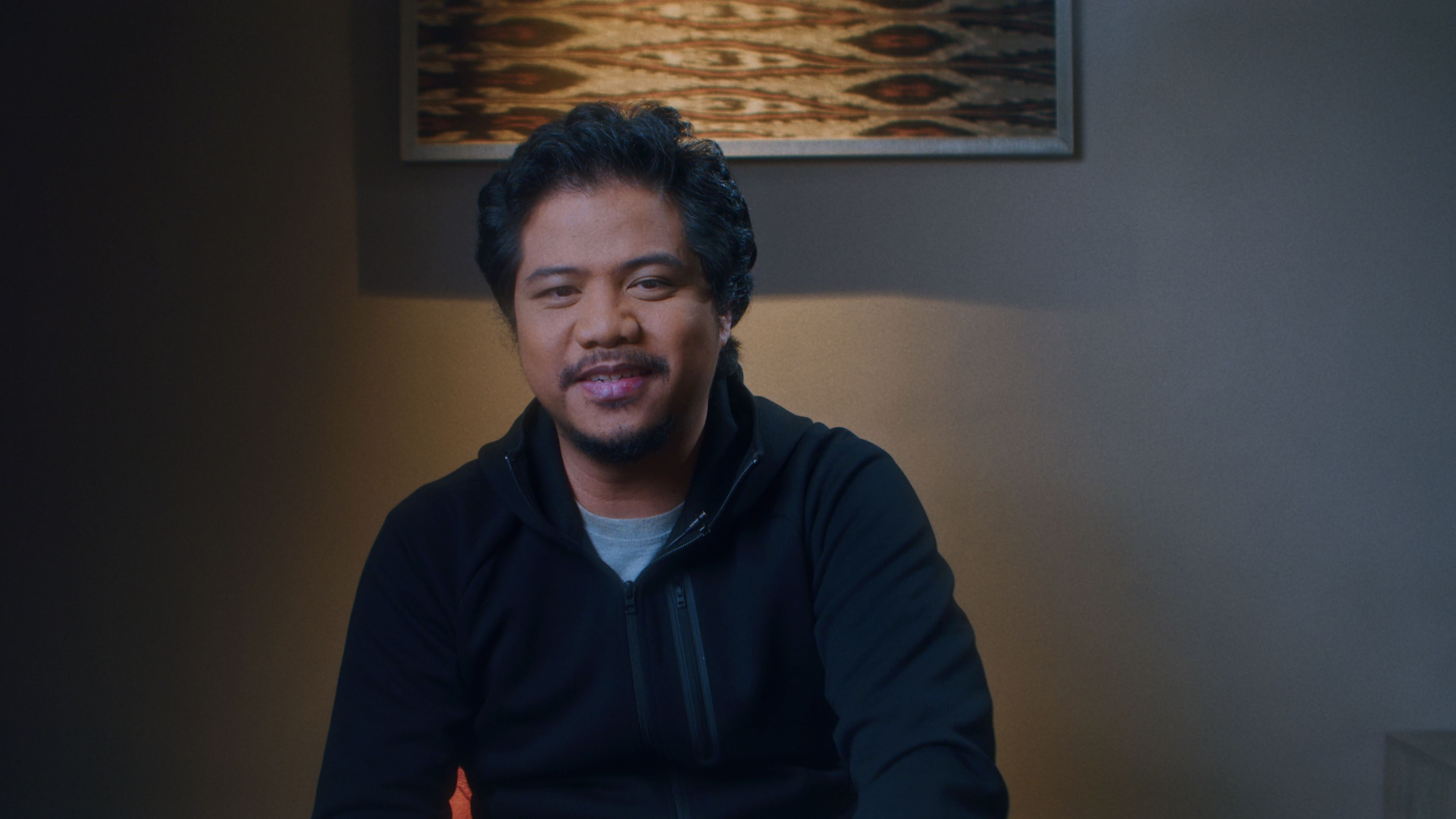 From production design to the writing, how did you make this animated version of Manila seem both familiar and otherworldly?
Tanya Yuson
With Jay and Jojo, we had a story summit. What we did when the project was announced, we said, 'Okay, we need to meet with the writers and [invite] Jojo to come to Manila, and do sort of a 3-day recce (reconnaissance) to visit the places in the comics, so that they could understand this side of Manila that maybe even some people from Manila haven't seen.
I took them on a walking tour of Quiapo. I took them to Divisoria. We went to the National Museum. We went to the Ayala Museum for the ["Gold of Ancestors"] exhibit. All these aspects of the culture that maybe not a lot of people know and that they weren't familiar with. So I think all of that kind of bleeds in and informs the art that they created.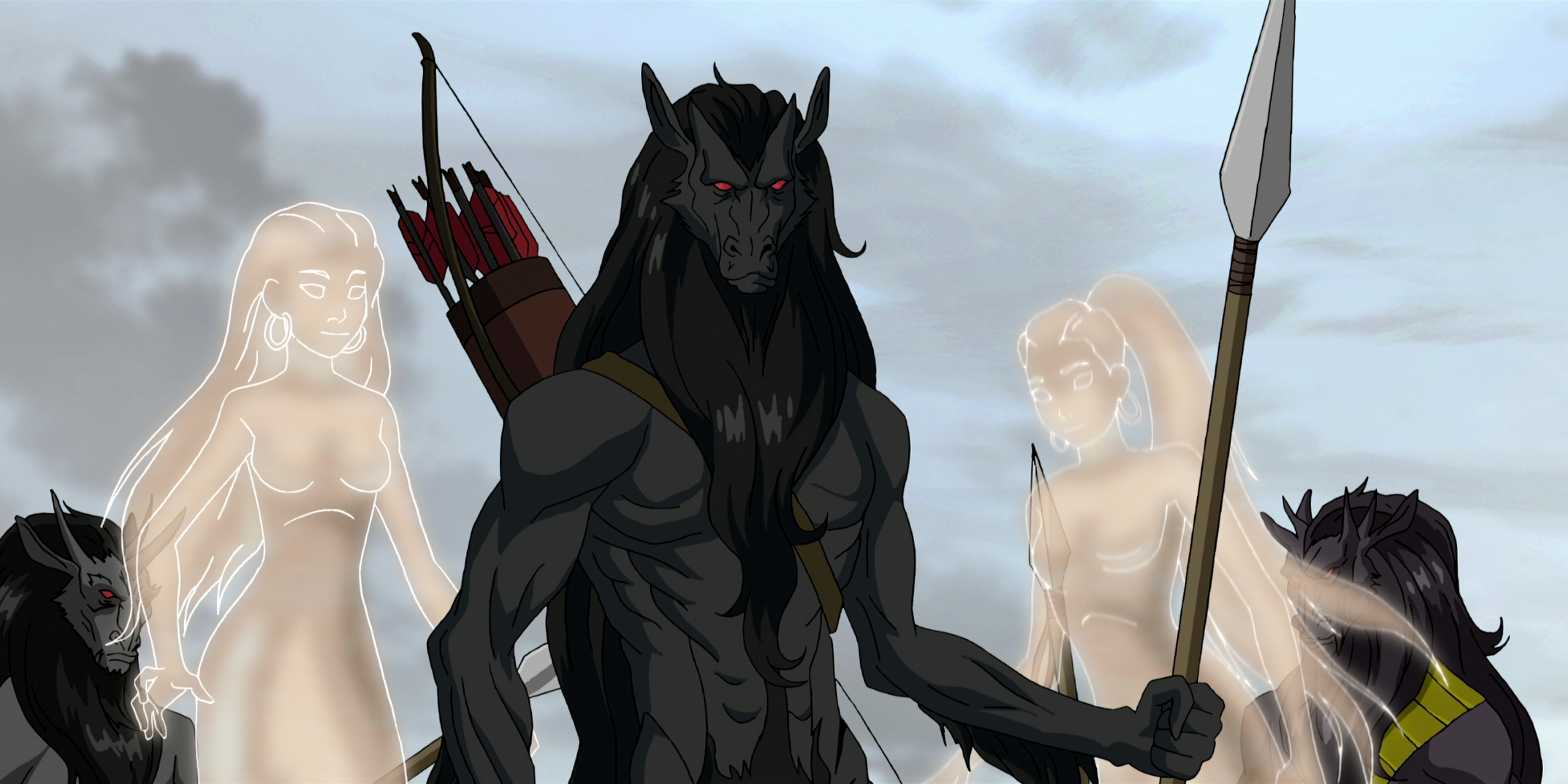 What were the challenges or sacrifices you had made in adapting Trese to this medium?
Tanya Yuson
The challenge, I guess, was trying to stitch together the stories. I think it was finding a way to make it cohesive – to tell the cases in an interesting way, yet still thread through Alexandra's emotional arc.
Jay Oliva
They sent me the PDF of all of the volumes because it was too late for them to mail it all to me. So I read it on the plane over – all of it, and I remember thinking, the first episode's got to be about the aswangs. But I [also] loved "Thirteen Stations," the last book that was in the PDF, and I remember seeing the imagery there, thinking, "I wanna put that in the first episode!"
There were a lot of times where we took things from the different volumes, but I still wanted to stay true to the first couple of volumes of the books so that fans who've read it, [they would be] familiar. But there are some things that we changed a bit – again, because this is an adaptation – and I was trying to figure a way to string all of the stories together, like Tanya has mentioned but also still try to keep the spirit of the original comics.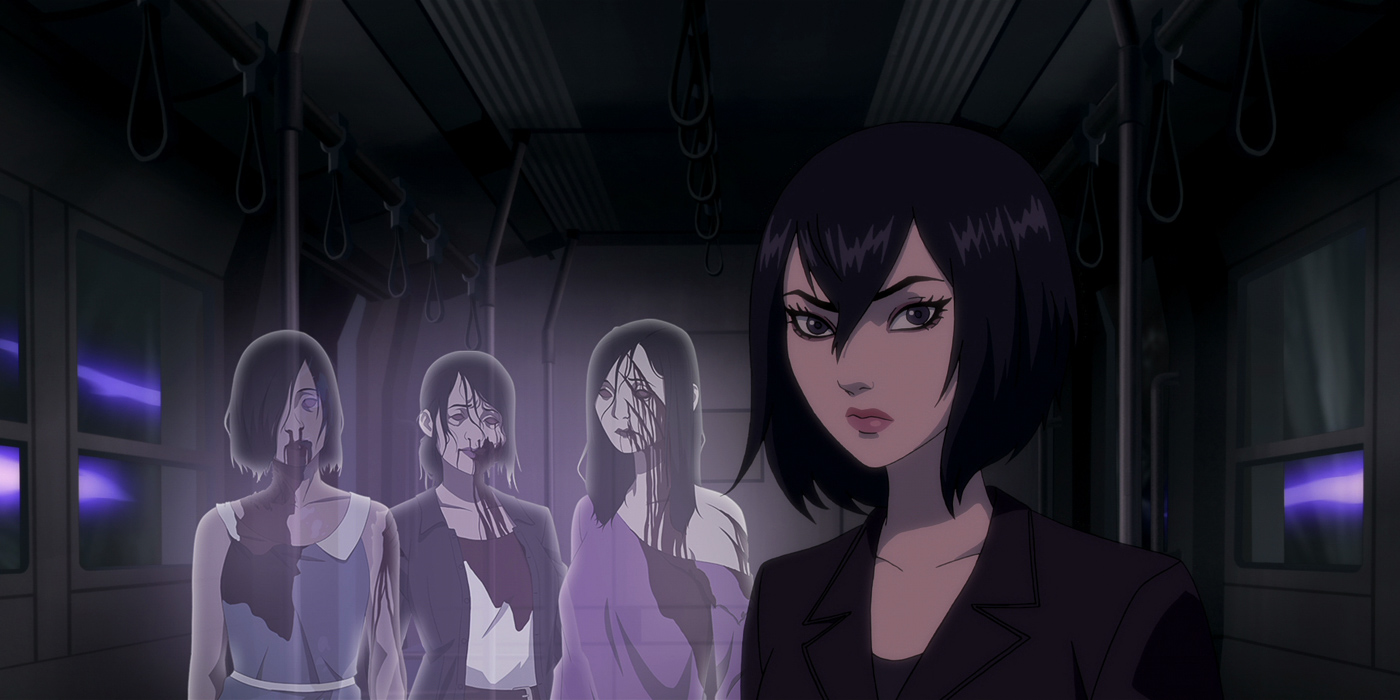 Would you say that this is a Filipino story adapted for an international audience or are you introducing an unapologetically Filipino story to an international audience?
Tanya Yuson
Basically, it's a very Filipino story. The creators are Filipino. It's Filipino-led creatives who created this whole thing. It's set in Manila. The story itself is very specifically Filipino, but universally accessible.
So, for an international audience who never grew up or maybe never even visited Manila, there's a touchpoint they can come into in terms of – like the characters, who then introduces them to this whole new world that we hope they enjoy.
Budjette Tan
It is a police procedural, which is a very western [or American] story structure, right? So I think that is what made it also accessible from an international point of view. But everything else – setting, characters, creatures – is what makes it very Pinoy.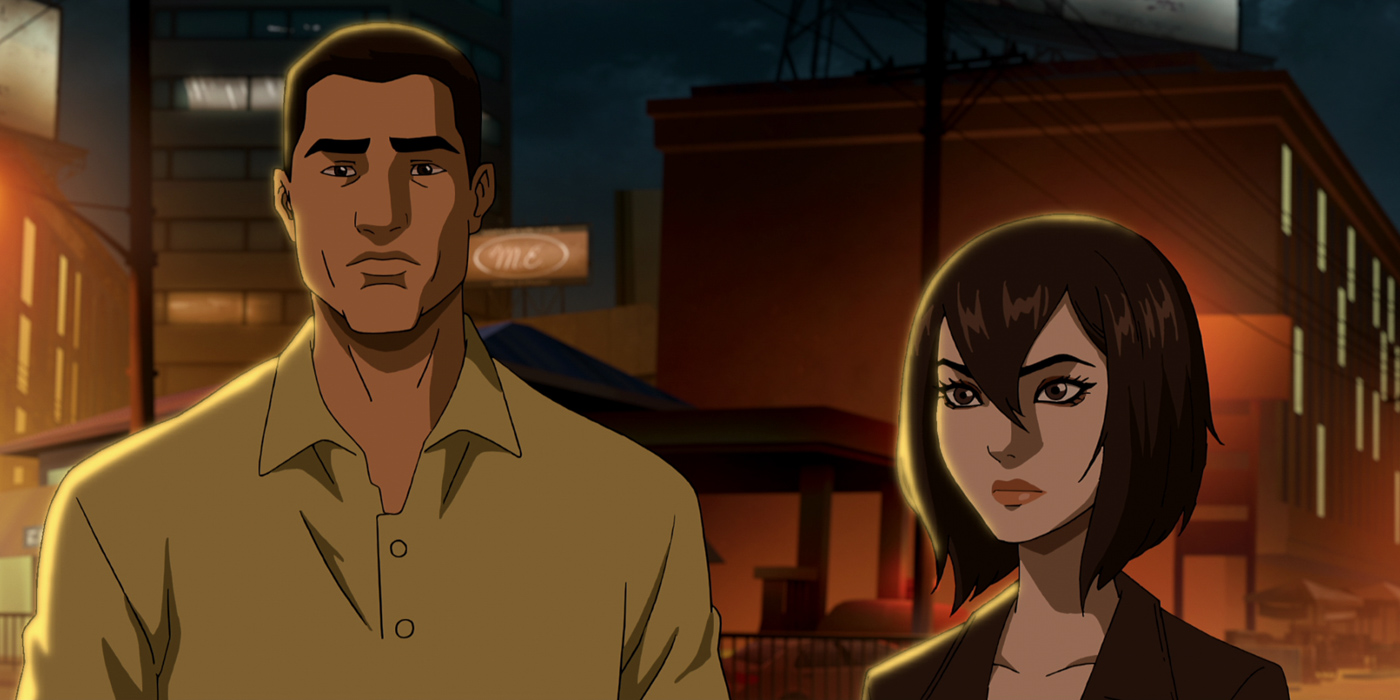 What did it feel like bringing Alexandra and everyone else to life with your voice actors?
Jay Oliva
For me, the lines that Tanya and the writers have written… in fact, when we finished our story summit, I turned to the whole team, and I said, "I wanna watch this now. Even if I'm not the one who makes it, I wanna turn the TV on now and watch this," because we have fallen in love with the whole story. It was something that we knew that was very inspired, and we just wanted to watch it.
So then after we started recording it, and then we see the visuals and everything else coming in, and now that it's all done… for me, it's still kind of a dream. This was something that started years ago, and now, you guys are gonna see it all.
Tanya Yuson
My experience is mostly live action, and this was really my first in-depth project where I was [involved] beginning to end with the animation.
It really amazes me – the skill that the voice actors need to do to convey the emotion and how the artists match performances, so that when you watch it, you're not thinking, "Oh no, this is like a voice separated from a body." For me, it ends up being like a character.
So, it's magical to be honest. Actually, the process makes it so magical.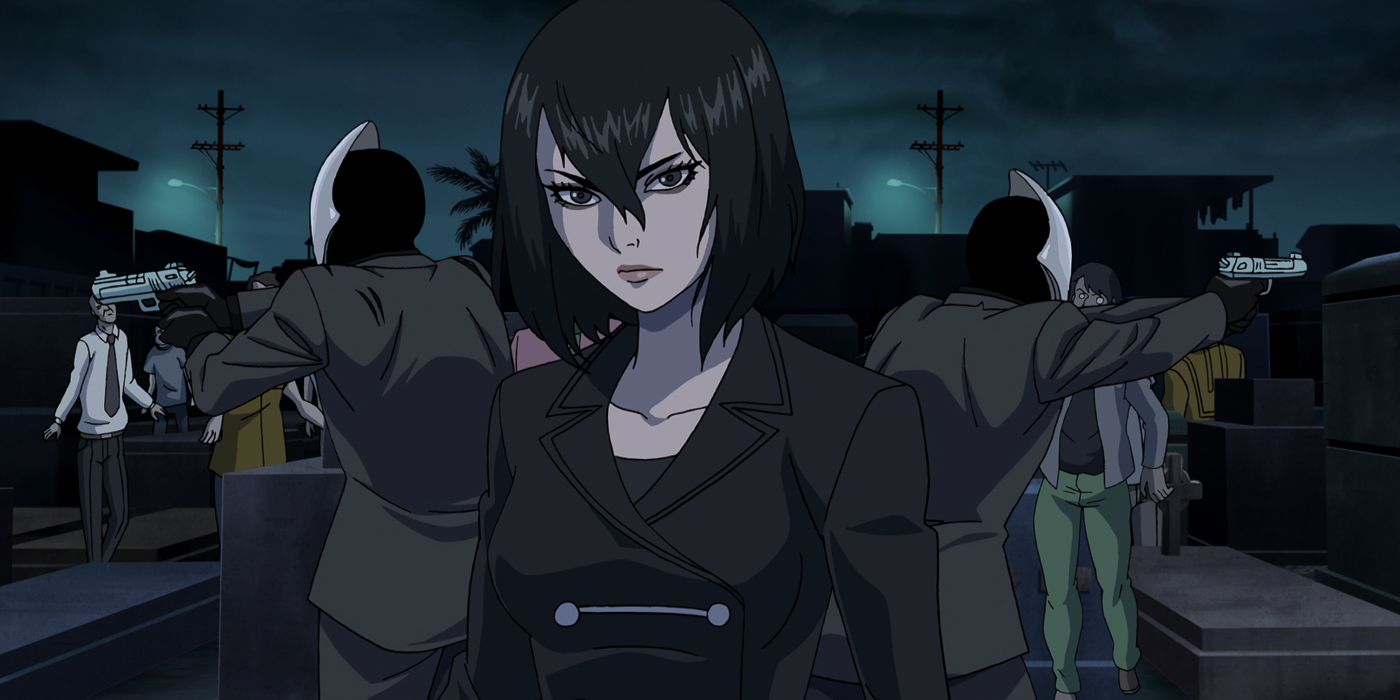 Budjette Tan
There's that moment in the first episode where you hear [Alexandra] Trese introduce you to the city of Manila.
I think Tanya based that loosely on the back cover blurb of Book 1, so it was for me, hearing those words being said by Trese – and it was my first time [watching it] with Jay and Tanya… For me to hear Shay [Mitchell] say those words, I was like, "Yes, I told them. Yes, that's the sound in my head. That's the voice of Trese – what's been running through my head when I write how she talks and how she speaks about Manila."
KaJO Baldisimo
Just based on the trailer, it just feels right. Every version – the Tagalog, the English, the Japanese – it's just right. Tanya was right. It's magical.
– Rappler.com
Note: Responses have been edited for brevity and clarity.