The 'Squid Game' actor says it's an 'honor' for him to play Berlin in the upcoming 'Money Heist' Korean remake
MANILA, Philippines – The South Korean adaptation of Money Heist has found their Berlin in Park Hae-soo.
Netflix on Wednesday, December 1 announced that the Squid Game actor will be playing the well-loved character by sharing a photo of Park holding the iconic Money Heist mask.
In the announcement video, Park also thanked Pedro Alonso, the actor who played the Berlin character in the original Money Heist series, for handing him the special mask.
"In the Korean version, we also have a special mask. When we show it, early next year, I'll give one to Pedro," he said. 
The South Korean star continued, "It is an honor for me to participate in such a wonderful series. And above all to make an amazing character."
"As an actor and as a fan of the series, I want to thank the cast and crew of Money Heist for the great series they have created. We are looking forward to sharing the Korean version of Money Heist with you in 2022," he added.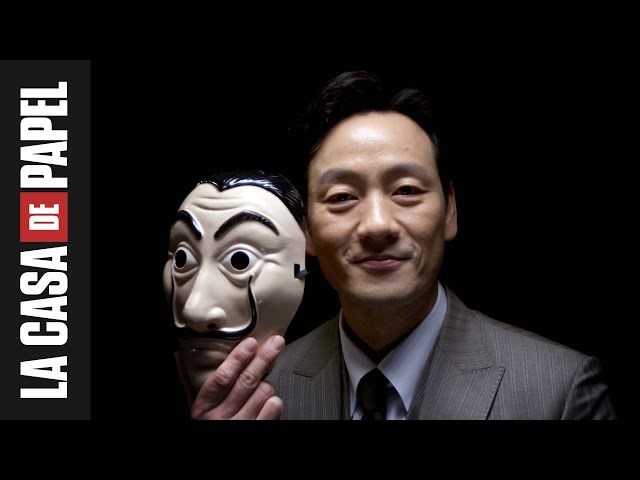 Aside from Squid Game, Park, 40, is also known for his roles in the K-Dramas Prison Playbook, Chimera, and Legend of the Blue Sea.
The video featuring Park marks the latest update on the highly-anticipated South Korean adaptation. News of the remake was first announced in December 2020.
Also included in the cast are Yoo Ji-tae, Jeon Jong-seo, Lee Won-jong, Kim Ji-hun, Jang Yoon-ju, Park Jung-woo, Kim Ji-hun, and Lee Kyu-ho.
The 12-episode series adaptation will be set in the Korean peninsula and directed by Kim Hong-sun, who also helmed the television series The Guest, Voice, and Black. 
Netflix has yet to announce the official release date for the Korean adaptation.
Money Heist follows a group of people who execute elaborate bank robberies, masterminded by the mysterious Professor. The series' finale season, Money Heist Part 5. Vol. 2, is set to premiere on December 3. – Rappler.com