This is AI generated summarization, which may have errors. For context, always refer to the full article.
Coming together under one alliance gives groups a better perspective of what's happening in the mangrove rehabilitation scene in the Philippines, said WWF Philippines executive director Katherine Custodio
MANILA, Philippines – Environmental groups officially formed the Philippine chapter of the Global Mangrove Alliance (GMA) on Tuesday, September 12, in a bid to save the country's depleting mangrove forests.
The Philippine chapter is made up of Conservation International, Wetlands International, World Wide Fund for Nature, Rare Philippines, Zoological Society of London, and Forest Foundation Philippines. 
The alliance aims to halt the loss of mangroves, lobby for policies, and embed good practices in communities that would ensure wetlands' protection. 
"We intend to be inclusive," said Annadel Cabanban, lead convenor of the Philippine chapter of GMA, on Tuesday. "We want more hands to help us in the restoration of mangroves in the Philippines."
Coming together under one umbrella now gives them a better perspective of what's happening in the mangrove rehabilitation scene in the Philippines, World Wide Fund for Nature (WWF) Philippines executive director Katherine Custodio.
"Just having these groups here covering most of the mangrove work in the country is extremely valuable," said Custodio. "And coming into this with their own contributions, we hope efforts could multiply."
These organizations are working on different mangroves sites in the northern coast of Manila Bay, as well as in Sibuguey Bay and Macajalar Bay in Mindanao. Mangrove sites in Palawan, Albay, Misamis Oriental, in areas along Verde Island Passage, are covered by various efforts of these organizations.
Aside from the implementation of rehabilitation programs, other organizations are focused on fishpond reversion projects, creation of training manuals and coastal resource management plans for communities.
Established in 2017, the global alliance is composed of 25 member organizations currently operating in 50 countries.
Last June, United Arab Emirates Ambassador Extraordinary and Plenipotentiary H.E. Mohamed Obaid Salem Alqataam Alzaabi said they looked forward to the Philippines becoming part of the GMA.
President Ferdinand Marcos Jr. said he believed this alliance would be good for the Philippines and even said the Department of Environment and Natural Resources (DENR) would be "very pleased" to participate in this global effort.
"We have made great efforts to preserve and restore our mangrove ecosystem," Marcos said last June. "As a matter of fact, the law in the Philippines is, you cannot touch mangroves at all, and because of that, the mangroves had grown back."
Marcos emphasized that mangrove restoration remains a big issue. "It is a very important point for the Philippines because of all the waterways that we have," he added.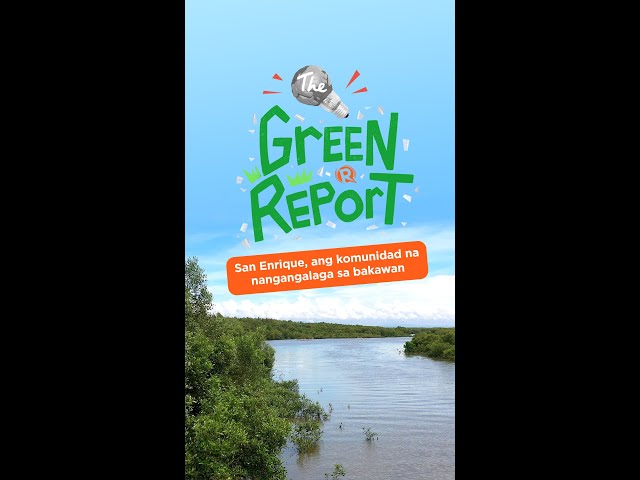 Why is a mangrove advocacy network important in PH?
In 2020, the Forest Management Bureau reported that there are 303,373 hectares of mangrove forests nationwide. However, forest cover are continuously threatened by development, human activities, and weather events.
According to GMA, aquaculture and coastal development are some of the key drivers that contribute to mangrove loss in the country.
For a country vulnerable to extreme weather events such as the Philippines, mangroves are especially important because they can reduce flooding, abate storm surges, and protect coastal communities. They are home to many species.
The abundance of life in these wetlands provide food and income for nearby residents. Many studies have attested to mangrove swamps' ability to store carbon. This means their destruction would release carbon emissions into the atmosphere, thus exacerbating the climate crisis situation.
As the world races against time to mitigate the effects of climate change, nature-based solutions like mangroves are being eyed to make life more sustainable.
To meet their targets of halting mangrove decimation and restoring damaged forests, GMA called to expedite a national mangrove roadmap that will identify critical mangrove areas and hash out the management of these forests.
The groups now aligned under GMA said they were working with concerned offices under the DENR for the said roadmap. They also called on the DENR to strengthen their efforts for the National Greening Program, the country's reforestation project.
GMA is also looking at the proper implementation of the Manila Bay Sustainable Development Master Plan. Experts have argued that mangrove restoration can help rehabilitate the country's most significant natural harbor.
Some sites in Manila Bay, however, are at risk because of a number of coastal development and reclamation projects. — Rappler.com