Kumu streamers Khai and Timi Sky show us how live streaming can be an oasis for DJs during lockdown
After a year under lockdown, we've surely had our share of e-numans and Zoom sessions in lieu of night outs with friends. But what about the DJs who would play for us back then, pre-pandemic? How have they managed to cope?
At least for a handful of nightlife professionals, like DJs Khai and Timi Sky, they've found a virtual home in local live streaming giant Kumu.
The beauty of Kumu is you can play music and connect with anyone, no matter where they are. I've met so many people from around the world and some of them aren't even Filipino.
Khai, DJ and streamer on Kumu
However, as we've heard from our previous Kumu episodes, becoming a live streamer is not just a matter of bringing your old talents to the digital world; it also requires versatility and personal engagement. And, this can involve showing viewers who you are outside of your music.
Luckily, for Timi and Khai, some of the values they hold dear in their other lives also played a role in their migration to Kumu. Timi, a tech entrepreneur, knows versatility is a virtue. And for Khai, a professional event planner, sociability is second nature.
Admittedly, virtual interactions could never replace physical ones, but Khai and Timi cherish the fact that they can be their true selves with their "kumunity."
Their regular streams involve playing music, of course, but they also include hanging out and sharing personal gains like fitness goals and career highlights.
In this episode, Khai and Timi Sky show us how Kumu presents an oasis for DJs affected by the pandemic, as well as a platform for Filipino professionals to come together.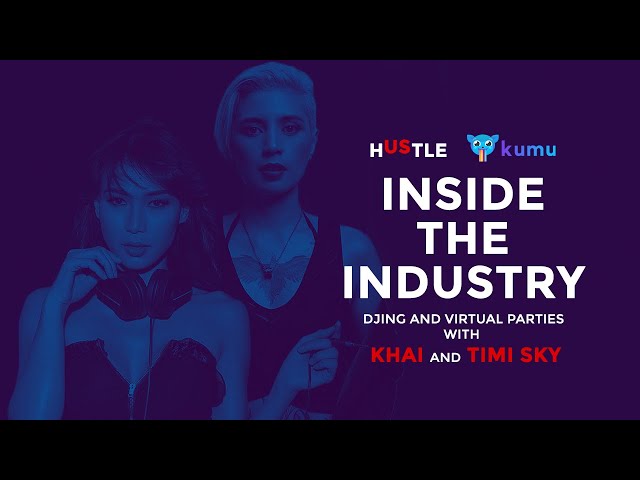 If you like this episode, you might also enjoy Performing and streaming with Yanah Laurel and Rafa Siguion-Reyna and Twitch streaming with Ramenstyle.
And if you haven't subscribed yet, Inside the Industry has a new episode out every #HustleMonday. – Rappler.com
Rappler is now streaming live on Kumu, with shows like Inside the Industry, Rappler Live Jam, and the brand new TechRap: Level 1. Follow rapplerdotcom on Kumu and join the conversation!