This is AI generated summarization, which may have errors. For context, always refer to the full article.
(UPDATED) Colleagues and friends post about Katigbak's passing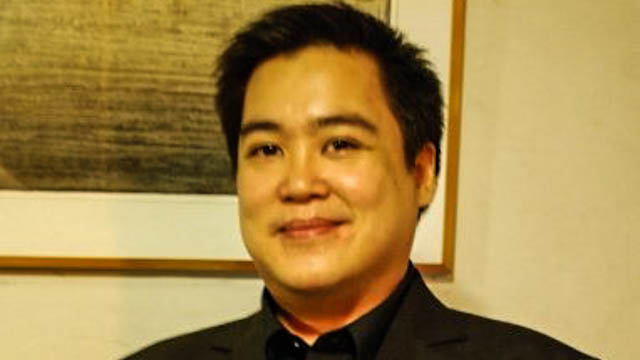 MANILA, Philippines (3rd UPDATE) – Celebrated writer Luis Katigbak has died at the age of 41. 
Although The Philippine Star as well as his fellow writers and friends have posted about his passing, no further details have been announced.
"In loving memory of one of Young STAR's columnists," the Philippine Star's Young STAR section wrote in a tweet, accompanied by a comic strip he co-created with artist Arnold Arre called Stargazer.
Katigbak was an award-winning writer, having received 4 Palanca Awards, a Philippine Graphic prize, and the Young Artists' Grant from the National Commission for Culture and the Arts (NCCA), among others.
He also penned books like The King of Nothing To Do (2006) and Happy Endings (2000), which were nominated for the National Book Awards by the Manila Critics Circle. His final collection of stories, Dear Distance, was released in March.
He was also a columnist for The Philippine Star's Young STAR section and the associate editor of Esquire Philippines, among other publications.
According to a Philippine Star report, "Luis has been hospitalized since December 2015 for complications from diabetes."
The same report said that a fundraising exhibit to help cover his hospital expenses had been held at the mezzanine space of Blanc Gallery in Katipunan until February 17.
On April 10, friend and fellow writer Sarge Lacuesta said in a public Facebook post that Katigbak had suffered an "extensive" stroke and his doctor stated that "meaningful recovery is no longer possible."
"He will be moved out of the ICU one last time. We are no longer actively treating his illnesses but have shifted to comfort care," the post continued.
In the same post, Lacuesta addressed the local writing community: "Kahit maraming nag-aaway-away sa ating mga manunulat, kahit maraming nawala sa sunog, kahit marami pang mag-aaway-away at mawawala at magwawala, tigil muna para tumagay. Separately or together, but somehow still together."
(Though we writers may fight among ourselves, though many have been lost to a fire, though more will fight, be lost, and lose their cool, let's pause for a moment to raise our glasses.)
Following his death, there was an outpour of tributes.
Esquire Philippines stated in its obituary on Facebook: "Tributes have poured in from all over, citing his achievements as a writer and the awards he has won as one of the country's foremost fictionists. As the first Associate Editor for Esquire Philippines, however, he was also invaluable for being a tireless champion of his chosen genre."
The tribute concluded: "Luis was an incredible writer who approached every subject with great intelligence and style, and he raised the bar for those who came after him. He was a formidable talent, but more than that, he was also a mentor, an advisor, and a friend to everyone at Esquire."
Young Star said in a tweet, "He was, is, and always will be what YS aspires to be — a brilliant mind, a creative spirit, and a kind heart. Thanks for your stories, Luis."
Music website Pinoytuner wrote, "One of the most oft-quoted nuggets about what we do is a quip generally attributed to Elvis Costello (but apparently first uttered by Martin Mull): 'Writing about music is like dancing about architecture.' And if you're someone who follows music criticism in these shores, we're sure you've encountered Luis Katigbak's byline more than a handful of times"
"Luis was a staggering talent—one who danced about architecture like it was nobody's business, and one who did it with love," their obituary continued. 
"To us Pinoytuner guys, he was a guy who set an impossibly high bar not just in rock journalism, but also in defending stuff you cared about sans pomp and snark, in criticism grounded in sincere love and admiration rather than sheer vitriol. He was, as Joey Dizon said, 'one of us,' but also a bit of an extraterrestrial in really convincing clothing."
Colleagues also honored the memory of the renowned fictionist and music critic with their own tributes:
To Luis. https://t.co/zxKXSdKcO5

— Phil Dy (@philbertdy) April 20, 2016
Goodbye @luiskatigbak. Thanks for taking a chance on a stranger with a blog back when no one else wanted to. Live forever, man.

— dodo dayao (@dododayao) April 20, 2016
Salamat @luiskatigbak – sa lahat lahat lahat. Rest in Peace.

— Gang Badoy Capati (@gangbadoy) April 19, 2016
I'm sure all the cats up there are enjoying your stories and cuddles,
– Rappler.com