In the middle of a pandemic, young people are turning to an unexpected hobby
Crochet has come a long way from being a Catholic schoolgirl's dreaded class project, or that thing that only your lola knows how to do.
The craft itself has become a cozy analog counterpoint to a tech-anxious, tech-weary world. For onlookers, crochet instragram is a bright spot amid the dull monotony of pandemic life, a colorful balm for eyes and minds exhausted by a steady stream of mostly bad news. There's a comfort to be had in even just looking at the rainbow of curios made by human hands.
Have a piece made for yourself, and the warmth of crochet becomes all the more real – actual warmth you can wrap yourself in to feel even a tenuous connection to another person, in this case, the one who made the piece.
Not to mention, these days, crochet is a craft that fits firmly into the look of the moment, the 70s throwback that models and influencers have pulled out of the darkness of grandma's mothball-laden closet, and thrust back into the fashion spotlight.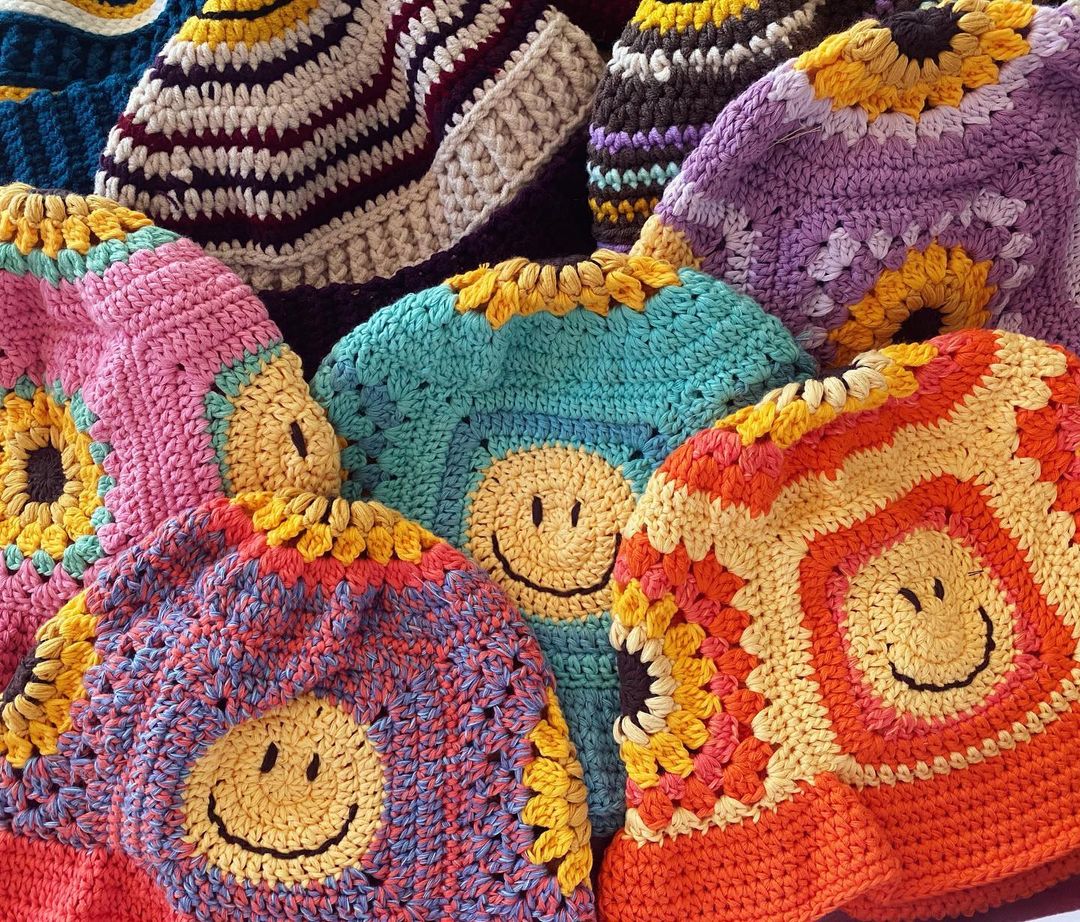 Young people aren't just wearing crochet pieces, they're making them. The classic granny square and granny stripe have been taken up by makers in their 20s and 30s. It's a demographic you wouldn't expect have the patience or the interest for such a slow, focused activity – but they're the same people who are suddenly spending their days cooped up at home.
With the world's longest quarantine isolating them from friends and keeping them from young-adult pursuits, many of them have turned to crochet as a way to deal with the tedium and the anxiety that the pandemic has brought about.
Creating connections
Tetel Cuevas, 31, spent most of 2020 feeling isolated and alone. She was a doctor to the barrio deployed to Mindanao, where she worked as a frontliner.
She took up crocheting when she returned from Manila after her deployment.
"I went through some really rough times while I was away – and came back with a lot of feelings I had difficulty processing. I missed working with my hands and working with people," she said.
After previously spending most of her time studying or working, she finally had an opportunity to explore her creative side.
"Crochet and knitting were always fascinating to me. Plus I loved the idea of developing a skill I could use to make something for others. After a couple of days going through the internet, looking at what makers were doing, I decided to take it up," she shared.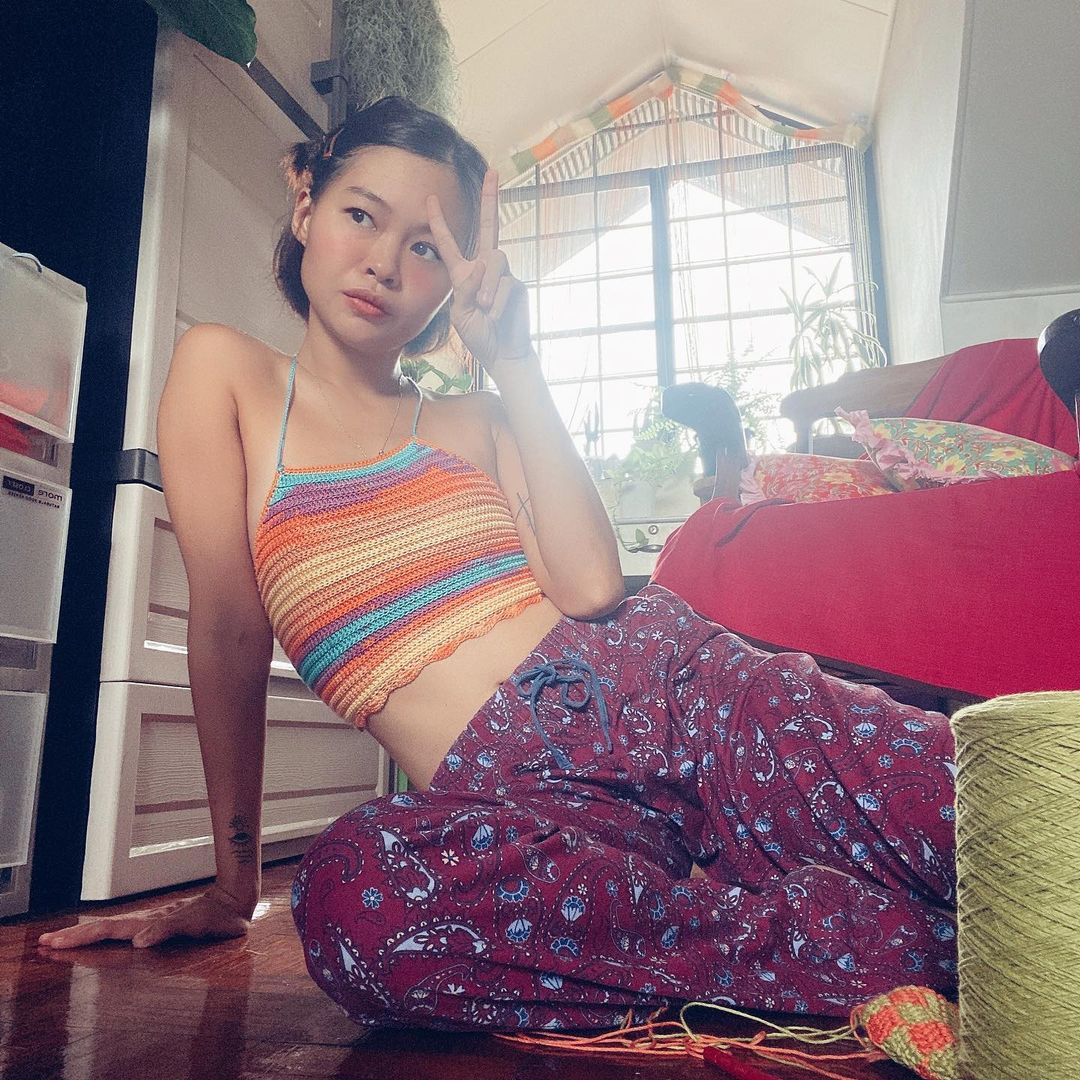 Tetel started out with a yarn kit she bought online, and learned by watching granny square tutorials on YouTube. Eventually, she learned to make the bucket hats, crop tops, bralettes, and halters that populate her crochet page TCCIC Crochet – pieces that have been seen on influencers and clothing brand campaigns.
Proceeds from her commissions have benefitted AHA! Learning Center, a group that provides academic and educational support to public school children – a way for her to continue to help out even from home.
"I was a frontliner before returning to Manila and wanted to find a way to help out also so I thought it'd be a great way to start raising funds," she shared.
Aside from the craft itself being a creative outlet, a form of therapy, and a way to give back, it's also helped Tetel create connections with others – something that's become even more precious and difficult in the pandemic.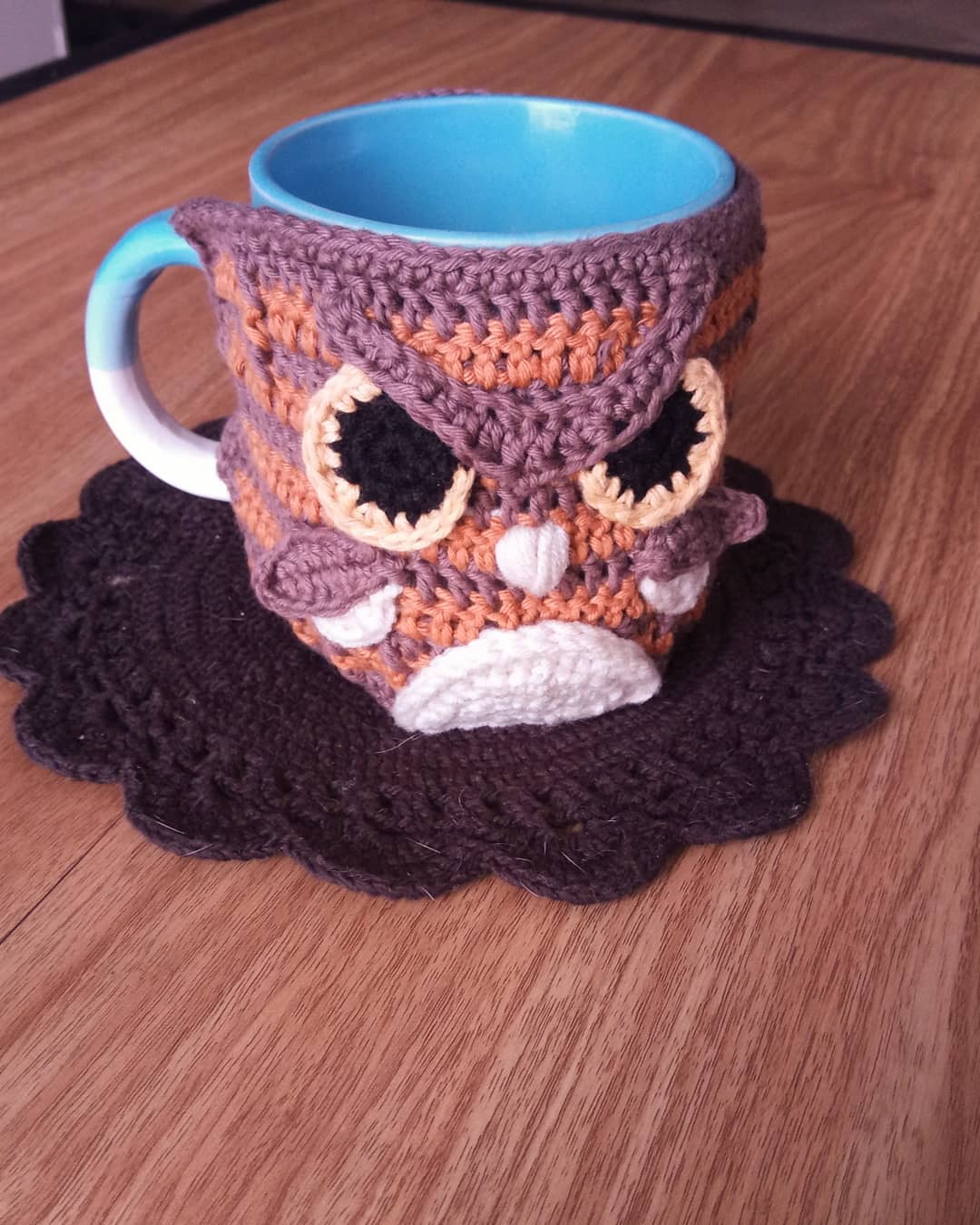 She describes a culture of sharing within the crochet community: "You learn from each other. You work with clients to get their measurements and favorite colors. It's very personal which is refreshing when the current situation forces us in isolation."
"I've met so many cool people and I wouldn't have imagined that would be possible during times like this," she said.
Coping mechanism
For Donna Paguinto, 25, crochet has helped her cope with stress by compelling her to focus on the present.
"The part where you count your stitches in crochet is very meditative because you only focus on what's happening presently so you can't hear the bad thoughts and negativities cause you're too busy counting," she said.
Donna's first brush with crochet was as a 10-year-old child learning from her grandmother, but she really got into it in 2018. As a graphic designer and illustrator, she found herself being frustrated with her art and turned to crochet to find a new way to be creative.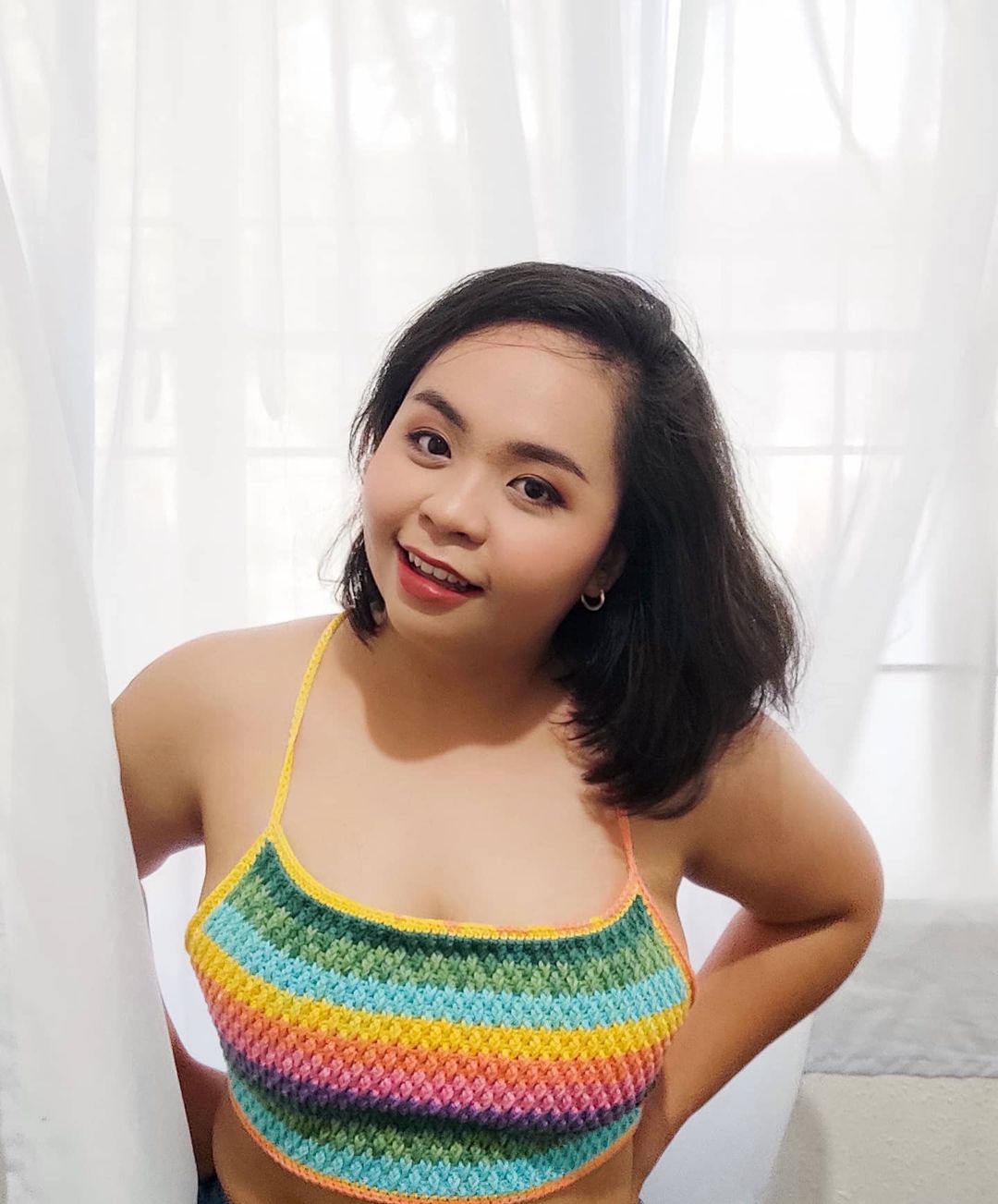 "I discovered amigurumi (which is a subsection of crochet where you make stuffed toys) and became instantly hooked!" she said.
Through amigurumi, she found little ways to become more sustainable and eco-conscious, recycling plastic bottles and textile waste into the toys she makes.
Her crochet brand, Fully Hooked PH, started out with her eco-conscious amigurumi projects, but she has since expanded to making garments and wearables that she makes sure are size-inclusive.
"I still stand by the eco-conscious message it just shifted into slow fashion and the importance of inclusivity in this craft," she shared.
Size-inclusivity is one of the challenges that comes with crochet – Donna pointed out that many patterns are made to favor only small sizes.
Aside from that, she said that yarn can be costly, and that there are incidents where people copy or even claim the work of others as their own. She also shared that some makers undersell their items, leaving clients expecting prices that are too low for handmade pieces.
"Despite all that crochet is still an amazing skill to learn," she said.
A personal touch
For Ish Perez de Tagle, 26, it was a skill that allowed her to make personalized gifts for her family and friends at the end of a particularly difficult year.
"After the crazy year that was 2020, I wanted to give my loved ones Christmas gifts that would truly bring them joy, and I felt like handmade gifts were the best way to show my love for them," she shared. "Seeing everyone unwrap my gifts with surprise and happiness really warmed my heart that Christmas."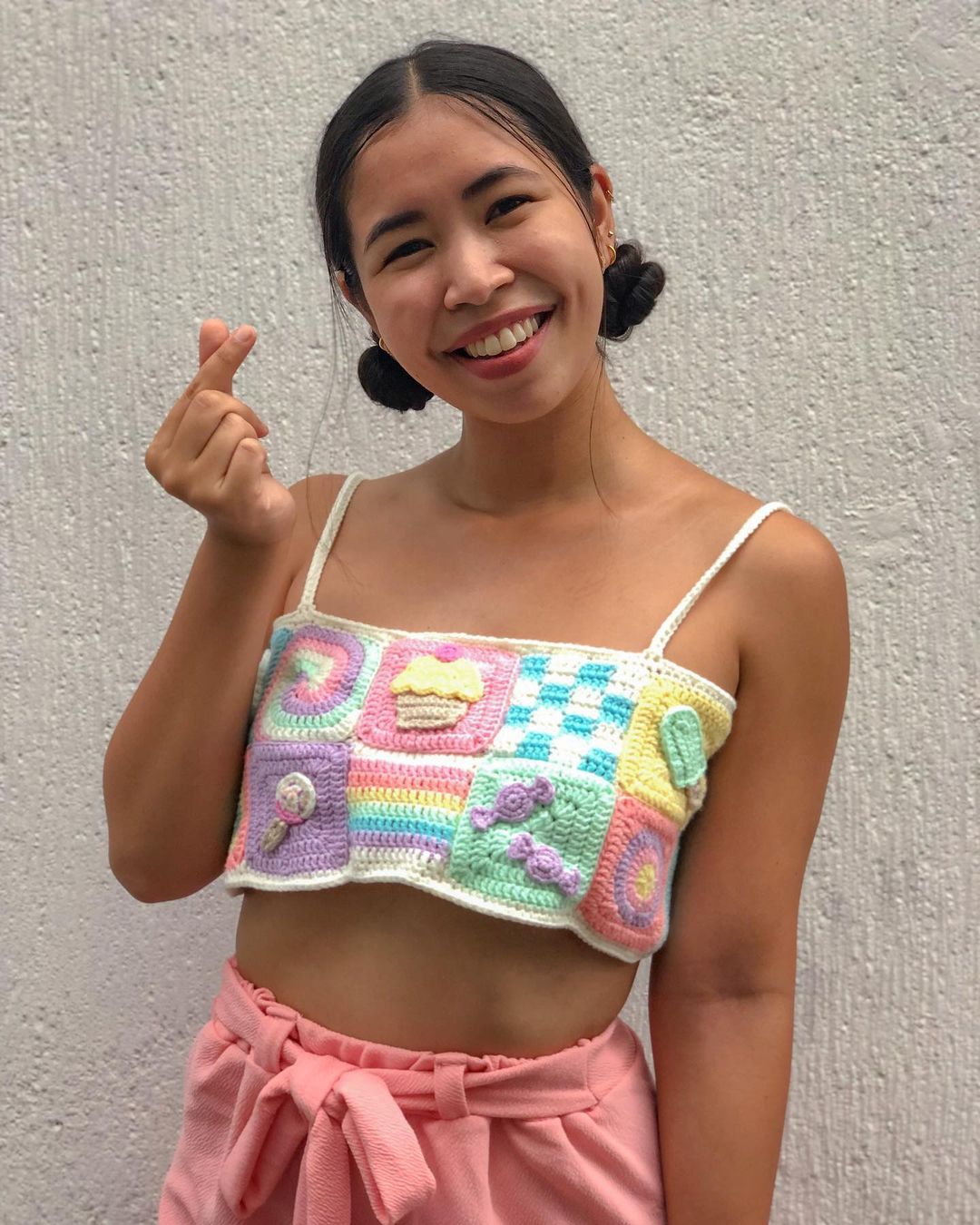 Ish graduated from med school in June 2020 and is currently a medical intern, but because of the pandemic, she's had to do her internship online. While her hands-on medical education has taken a backseat for now, she is at least able to keep her hands busy with crochet.
Like Donna, Ish started with amigurumi, as well as keychains, but she has since expanded her crochet portfolio to include wearables and accessories.
As she started to learn to make more things, crochet became a way for her to make the clothes she couldn't wear as a kid, which is what brought her Instagram brand Ish Stitches to life.
"I like to think that my brand is curated by my inner child that didn't get to wear all the things she wanted, out of fear of judgment and criticism. Now in my adult years, I finally have the courage to wear whatever I want in all the colors that I want. And I've never been happier!" she shared.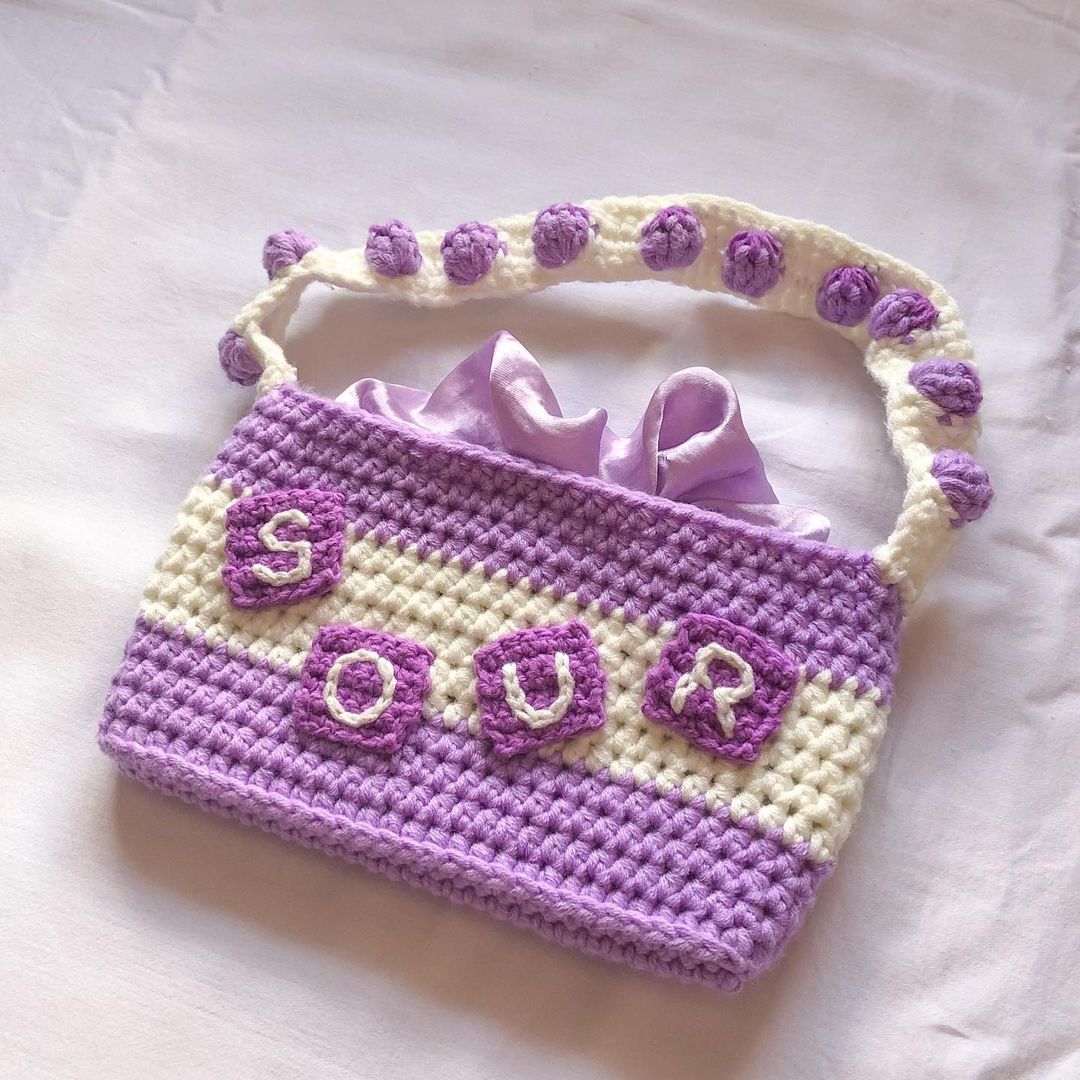 Ish's page is filled with pastel colors, candy, and pop culture references.
As with Tetel, Donna, and their crochet contemporaries, the things they make are a testament to the universe of design that can come out of a few simple stitches.
"I really love how with crochet, you just start out with a ball of yarn, and then you can create whatever you want with it, be it clothes, plushies, bags, or jewelry, and so much more," Ish said. "If you can imagine it, you can crochet it."
As a trend, crochet is expected to eventually go out of fashion. But if only for the value it brings to many of its millennial makers, crochet might just be here to stay. – Rappler.com
Shop for crochet and other accessories with this Shopee voucher code.