The classic panaderya roll is filled with ChocNut spread!
Combine a favorite childhood chocolate candy and panaderya staple and you'll get the new ChocNut Spanish bread by Julie's Bakeshop, the nostalgia-inducing collab we never knew we needed.
The local bakeshop's freshly-baked classic panaderya roll is chewy, soft, and dusted with breadcrumbs, and filled with the sweet, choco-nutty ChocNut spread (although a more generous serving of ChocNut wouldn't hurt). Dip it in hot coffee or tsokolate for added nostalgia.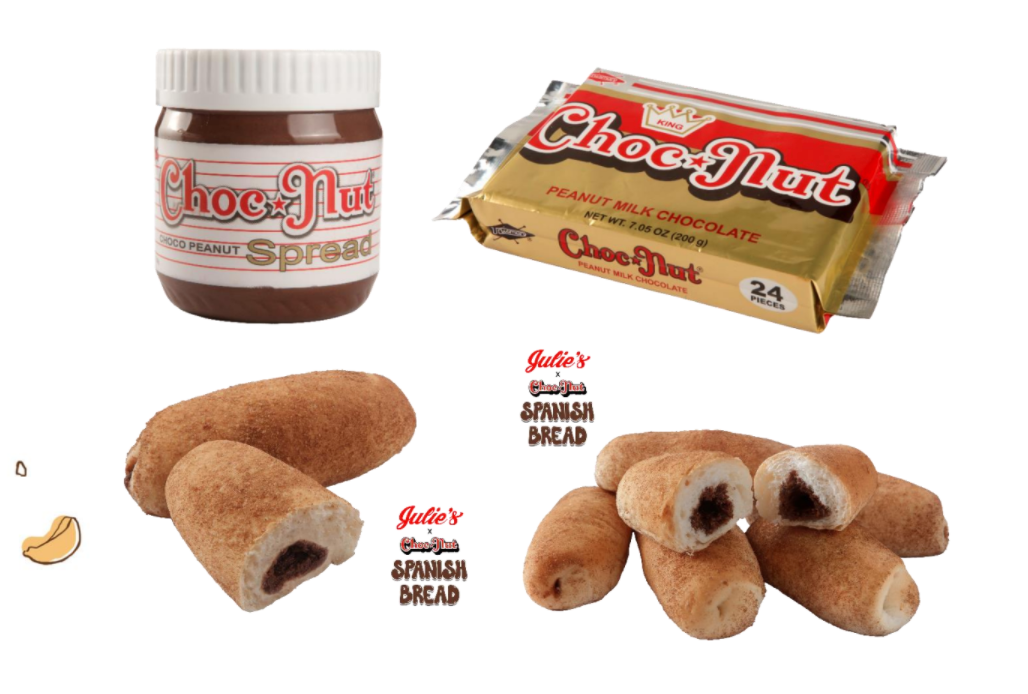 The ChocNut Spanish Bread is available in packs of six at P65 each, or as singles at P11 each in all the Luzon branches of Julie's Bakeshop.
The Cebu-born bakeshop can also deliver their fresh breads and pastries to customers who order via foodpanda or SMS at 0917-814-4357/0961-078-7835. – Rappler.com