How can you go wrong with a moist chocolate cake, creamy caramel, and chocolate ganache on top?
When it comes to dessert, you can hardly go wrong with the classic chocolate cake – but with already so many iterations to the crowd-favorite dessert, which ones are worth a try?
Check out local, Quezon City-based bakery Apicapica, whose specialty is a "chocolate dream cake," homemade by a mother with love. Don't be fooled by its small, round packaging though, because Apicapica's chocolate cake packs an indulgent punch (without it being too sweet, either).
The chocolate dream cake consists of 3 premium, handmade layers, each one generously stacked on top of another. The chocolate cake at the bottom is as classic as it can get – moist, soft, with just the right airy texture, as it's not as heavy or dense as some cakes tend to be.
The cake is then topped with a thick, slow-cooked caramel sauce that's creamy and decadent, but not too sweet; it actually helps to temper the chocolatey elements it's sandwiched by.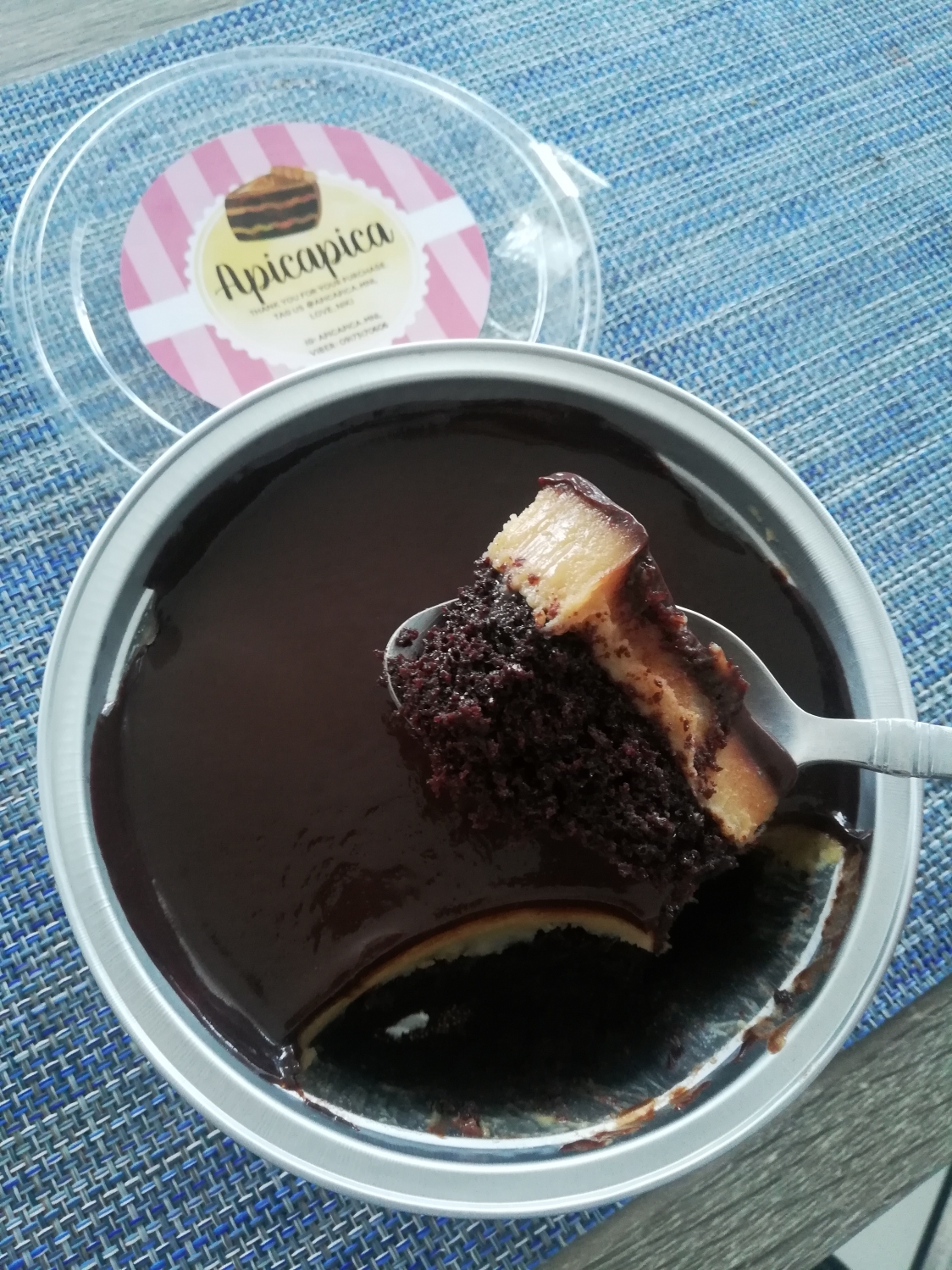 And oozing from the top is Apicapica's silky ganache – rich in its chocolate flavor but with a weight not so heavy on the tongue.
Chocolate cake, caramel, and a chocolate ganache – it's a sinful trio for sure, but it's not that much of a mortal sin. You'll definitely still get that addictive, sugary hit, but the sweetness isn't too overpowering; it's just right to curb a sweet tooth craving. It's perfect to pair with a strong cup of coffee or a comforting, cold glass of milk.
Apicapica's chocolate dream cake costs P395 an order, and is generous enough to make two-three people happy. She's currently accepts orders via Instagram. – Rappler.com