The Department of Trade and Industry clarifies that national standards for adobo do not aim to redefine what it is for different people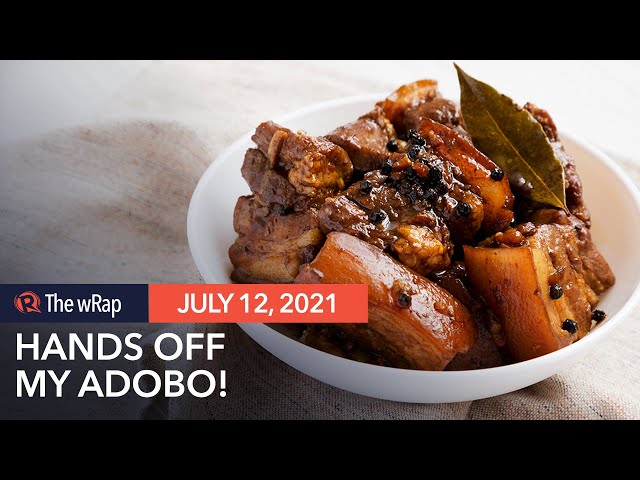 The Department of Trade and Industry (DTI) said the move to develop standards for cooking adobo and other popular Philippine dishes only aims to come up with recipes that will be promoted outside the country.
"The attempt is to define what we will promote internationally and not redefining what adobo is to different people now," the national agency clarified on Sunday, July 11.
The statement comes after DTI was criticized following its announcement that about the creation of a technical committee on Filipino dishes that will develop Philippine National Standards on cooking several native dishes.
The committee was formed to standardize the creation of adobo and to find the "common denominator among all the known ways of cooking it," to help "preserve the country's cultural identity despite the variations made to it."
DTI on Sunday explained that this comes after the idea of what will be in traditional recipes was floated among members of the food industry, especially for "international promotions."
"Nothing to worry on this," DTI said. "This is just among the many groundwork to develop more creative industry exports."
It also emphasized that what the committee will come up with is not a mandatory standard "because there are thousands or millions of different 'lutong adobo.'"
"There is a lot of creativity going on and this must be encouraged," DTI said.
Adobo can be prepared in a variety of ways, with each region offering its own take on the popular dish using ingredients ranging from chicken, pork, soy sauce, vinegar, laurel leaves, black pepper, to coconut milk, atsuete (annatto), sugar, and among others. – Rappler.com