These soft, sugar-coated donuts are stuffed with lemon, caramel, ube, chocolate custards and more
For your next dose of sweet and soft doughnuts, check out local bakery Pufft – they serve premium takes on the classic, sugar-coated donut, offering 6 kinds of custard fillings that are stuffed to the brim.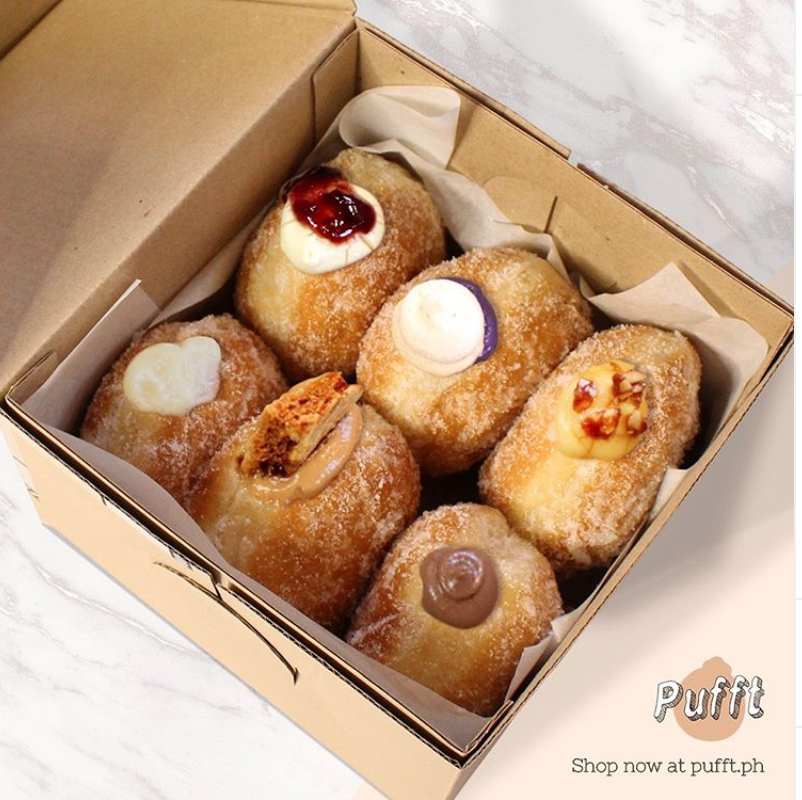 Pufft owner Chef Meg, who has 16 years of culinary experience from London and Manila, bakes her frosted and filled donuts made-to-order every Wednesday and Saturday.
Everything is handmade – from the soft, pillowy, sugar-coated donut dough, the creamy, well-balanced custards, to the crunchy candy toppings used.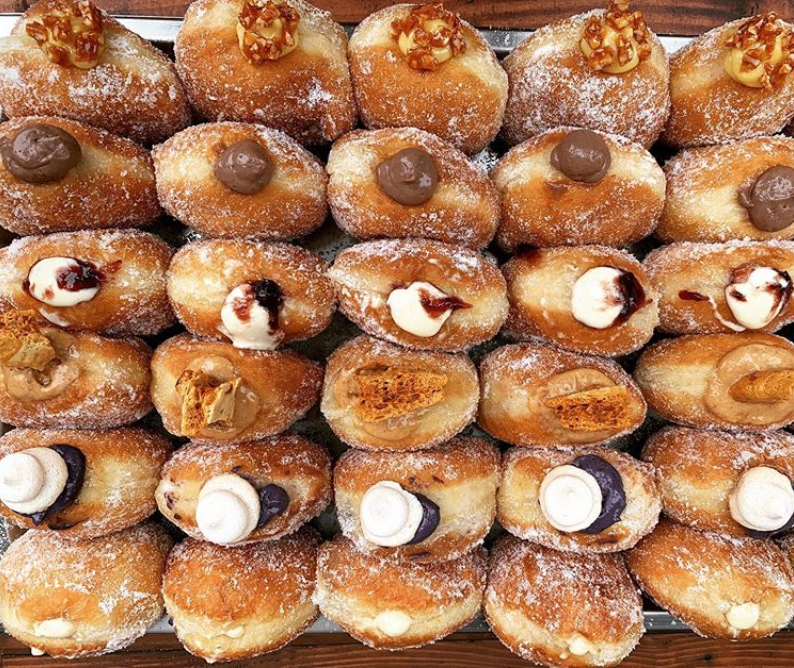 An assorted box of 6 costs P630.
Among Pufft's famed flavors is the vanilla cream, an ode to the classic bavarian cream donut, elevated with a silky vanilla custard that overflows with every bite.
For those looking for something with a tang, Pufft's lemon curd with peanut brittle flavor is a must-try – the zingy custard is reminiscent of the citrusy filling of a good lemon bar. The peanut brittle on top adds some welcome crunch and sweetness, too.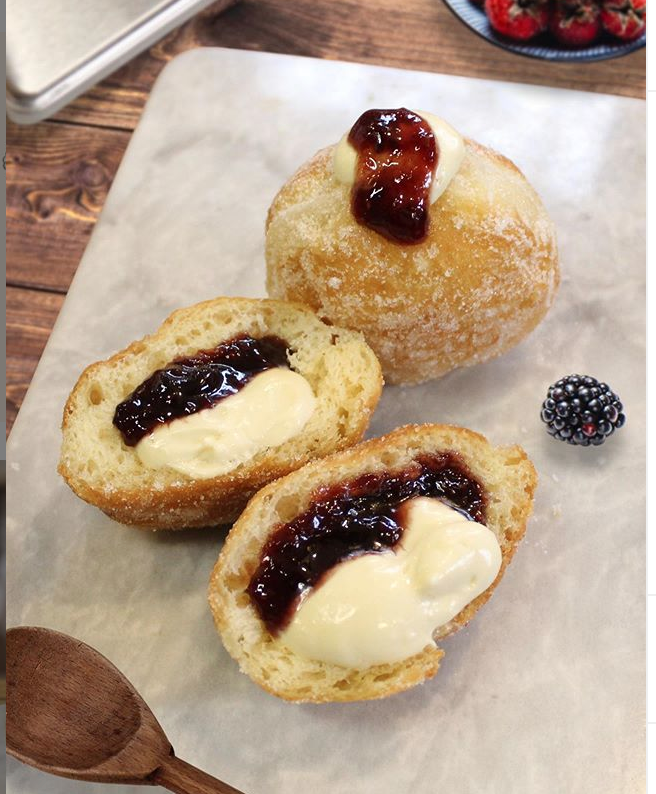 Another tangy choice is the mixed berry cheesecake, which is filled with a cream-cheese custard and a sweet and tangy mixed berry compote.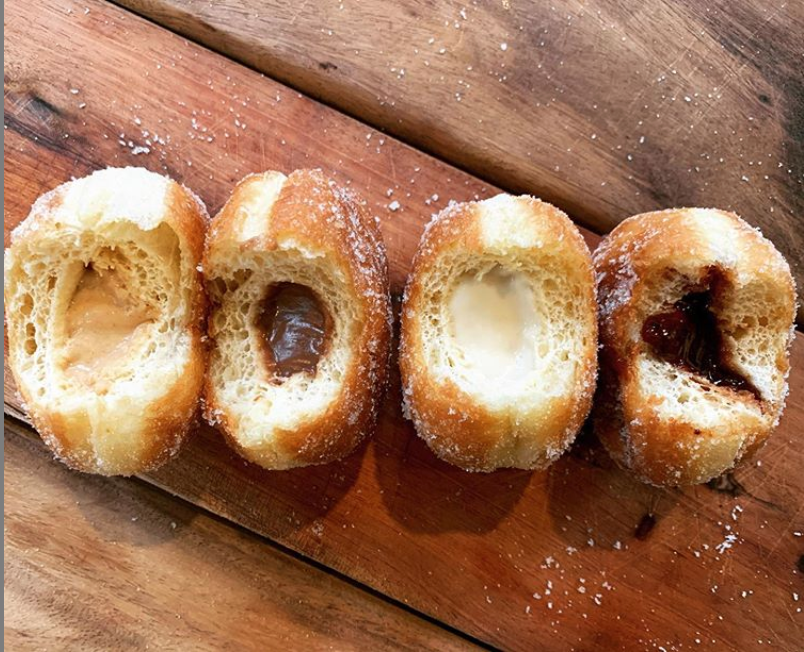 For the chocoholics, there's Pufft's milk chocolate, a basic but satisfying option for those looking for the smooth and milky-sweet flavor of chocolate.
The caramel cream with honeycomb features a burnt caramel filling that works well with the addictive, honeycomb pieces on top (that taste just like toffee crunch)!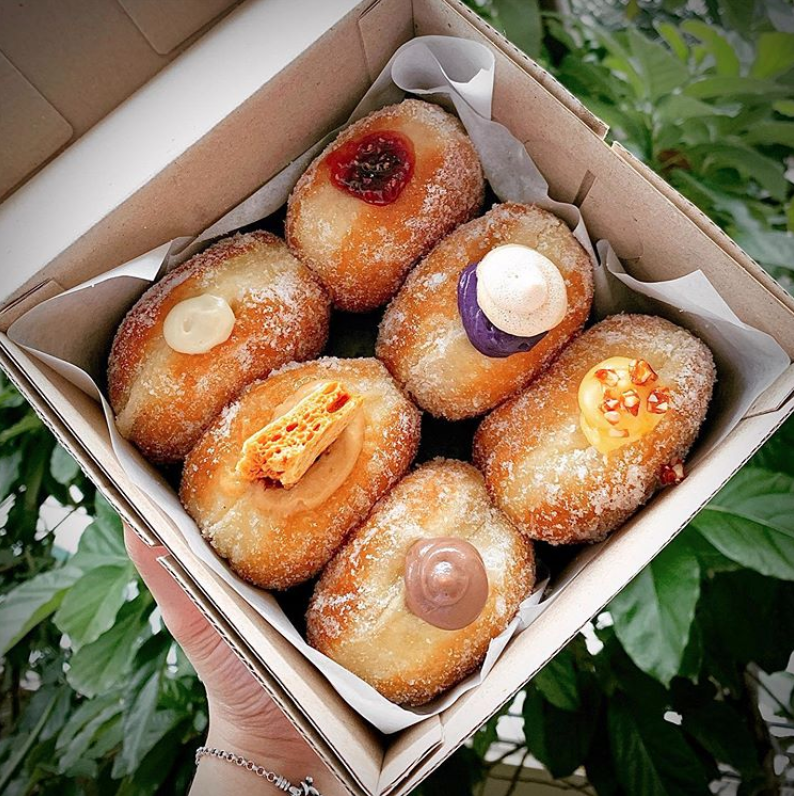 And of course, the well-loved ube is not forgotten – Pufft's ube halaya custard with meringue is an ode to the Pinoy favorite, offering a bright-purple custard made with fresh ube jam and topped with a meringue swirl.
Pufft is located in 24 Castañeda Street, Phase 4, AFPOVAI, Taguig.
You can place your orders via Instagram or Pufft's website. – Rappler.com