Don't be fooled – this crunchy, cholesterol-free 'vellychon' by Chef Elpi is made with zero animal products
One look at a crispy-fried pork belly might instantly send your cholesterol skyrocketing, but this guilt-free version won't have to – Chef Elpi's "vellychon" is made of 100% plant-based ingredients, with no animal products at all.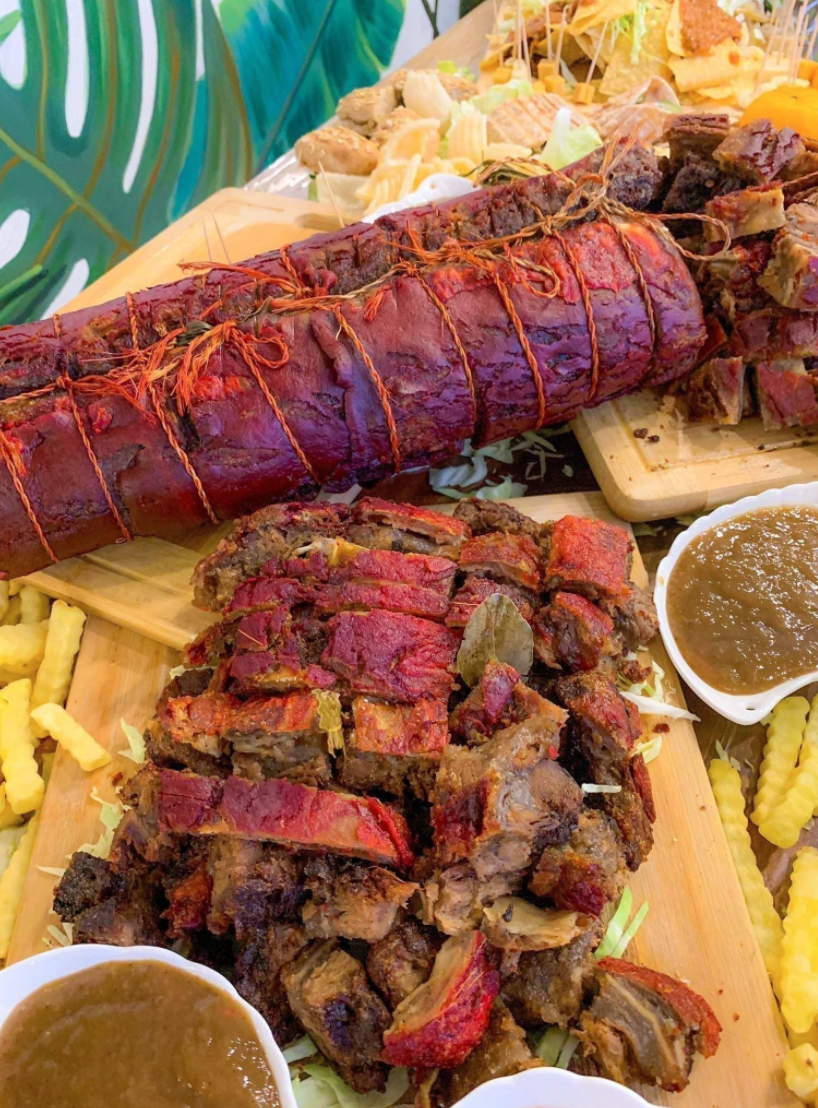 The vegan version of the Pinoy feast favorite looks uncannily (and scarily) similar to the "deadly" pork slab – its crunchy skin has a reddish-brown hue and the layer of chewy "fat" beneath is mimicked quite well. The two slabs are tied together by butcher's strings.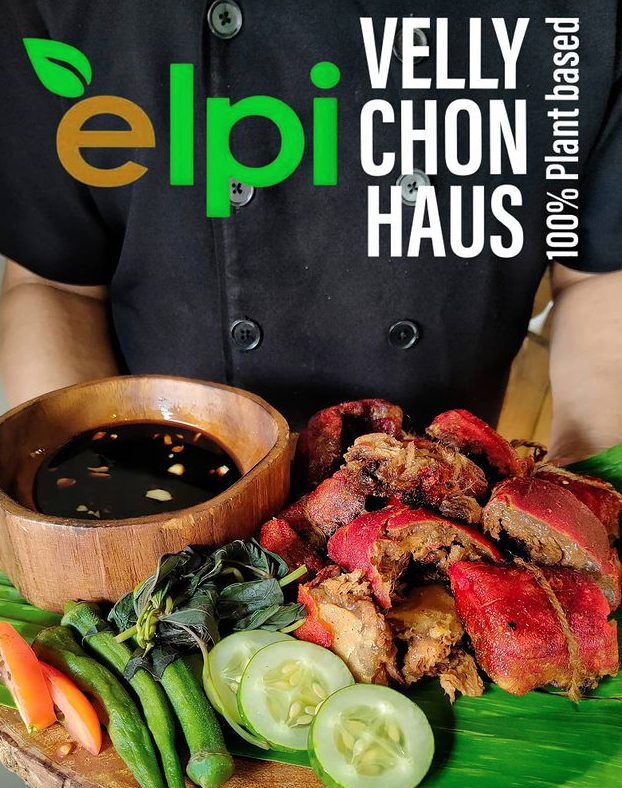 Bite into a freshly-fried piece of vellychon and you'll get the salty, crunchy, addictive crack of real lechon, followed by that chewy pull of "fat" and stringy, slightly charred, and solid "pork" meat, which admittedly isn't as fork-tender and juicy as its non-vegan version. However, it's a good enough dupe!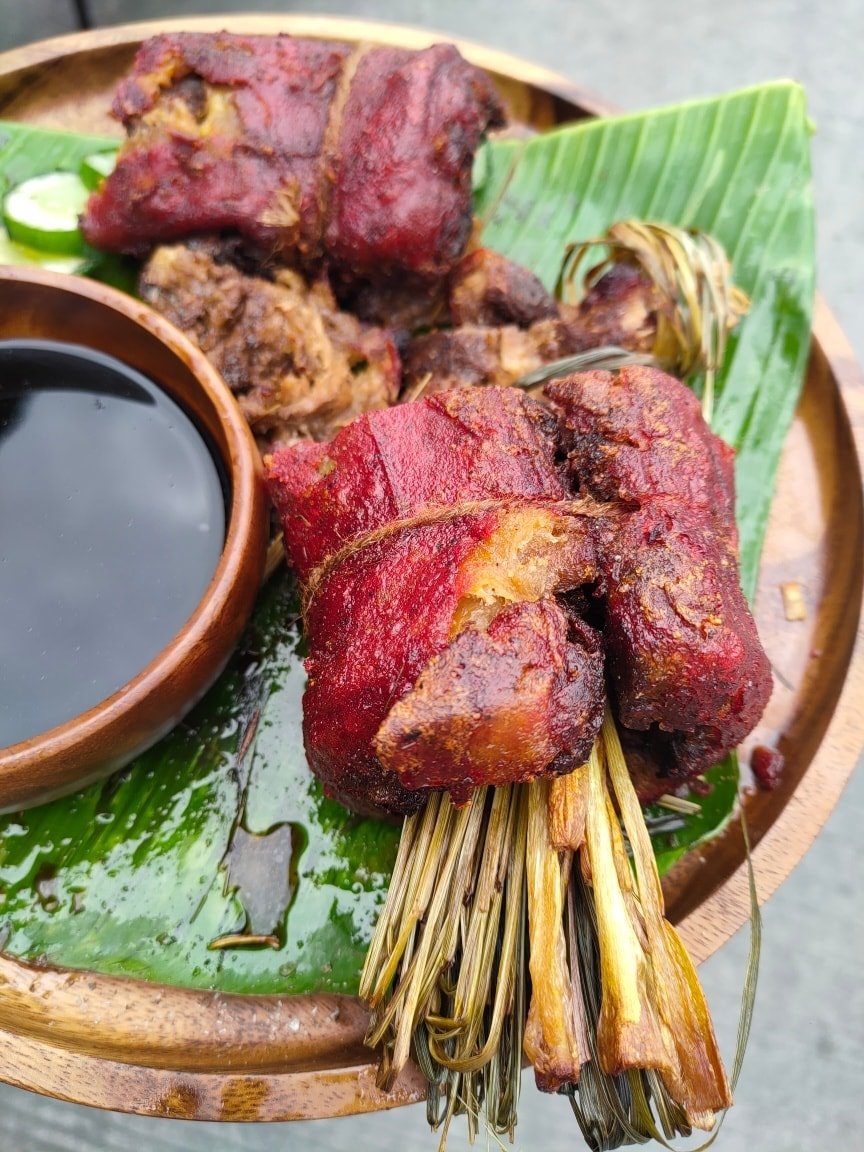 The taste is savory, and comes with mildly sweet notes from the fresh lemongrass stalks packed inside. Chef Elpi also serves a special "lech-un sauce" (P25) to go with the vellychon – a vegan take on Mang Tomas – which is salty and a tad spicy, but not as sweet as the Filipino sauce staple.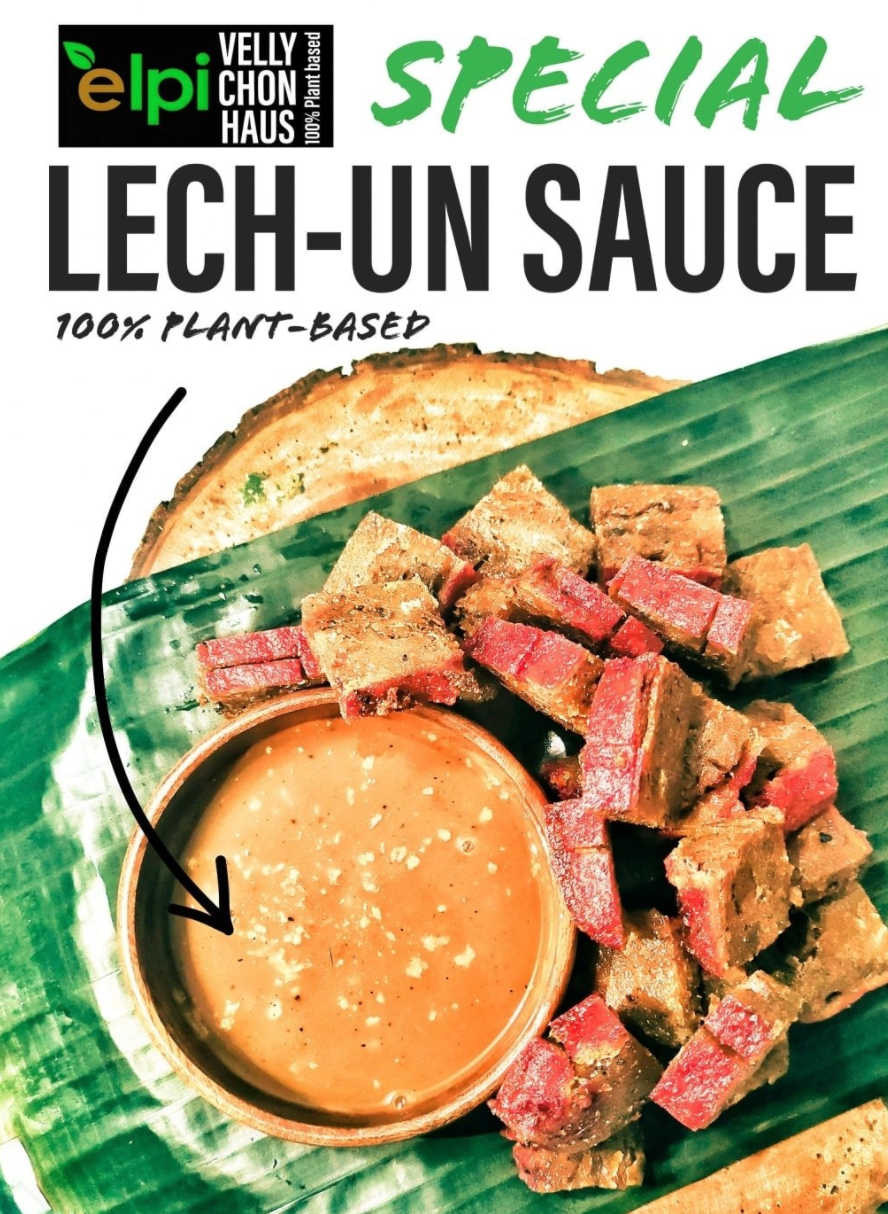 Pairing both together might be too salty for your liking, so I suggest using toyomansi or spiced vinegar as your condiment, which might get you reaching for another cup of rice!
Chef Elpi's vellychon costs P695 for the ready-to-eat slab, already seasoned with Chef Elpi's own vegan MSG blend. If you want to season it yourself (salt and black pepper will do), you can get the frozen, unmarinated vellychon for P595.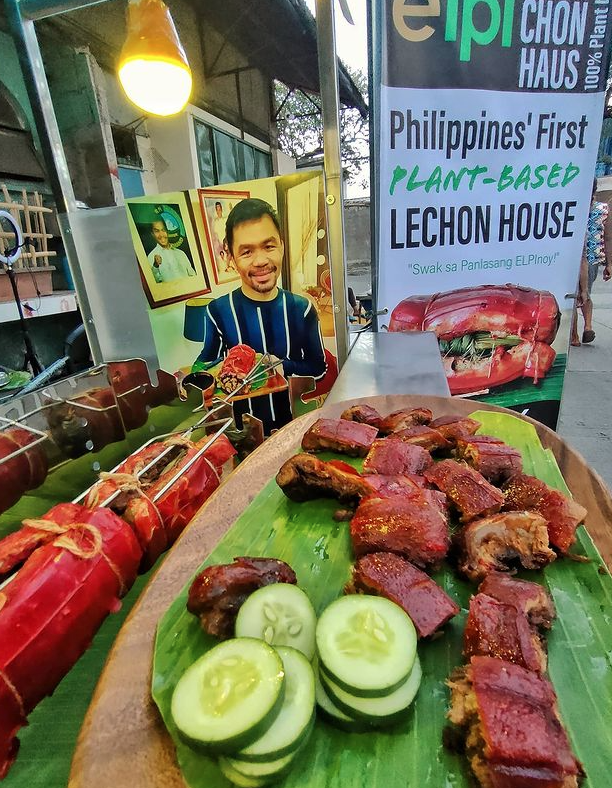 The plant-based vellychon is made from water, corn, wheat, soy beans, cassava, annatto seeds (atsuete), salt, sugar, black pepper, garlic, lemongrass, and red food coloring. It has no added hormones, antibiotics, and preservatives. It also has zero cholesterol and trans fat, and is FDA and Halal-certified.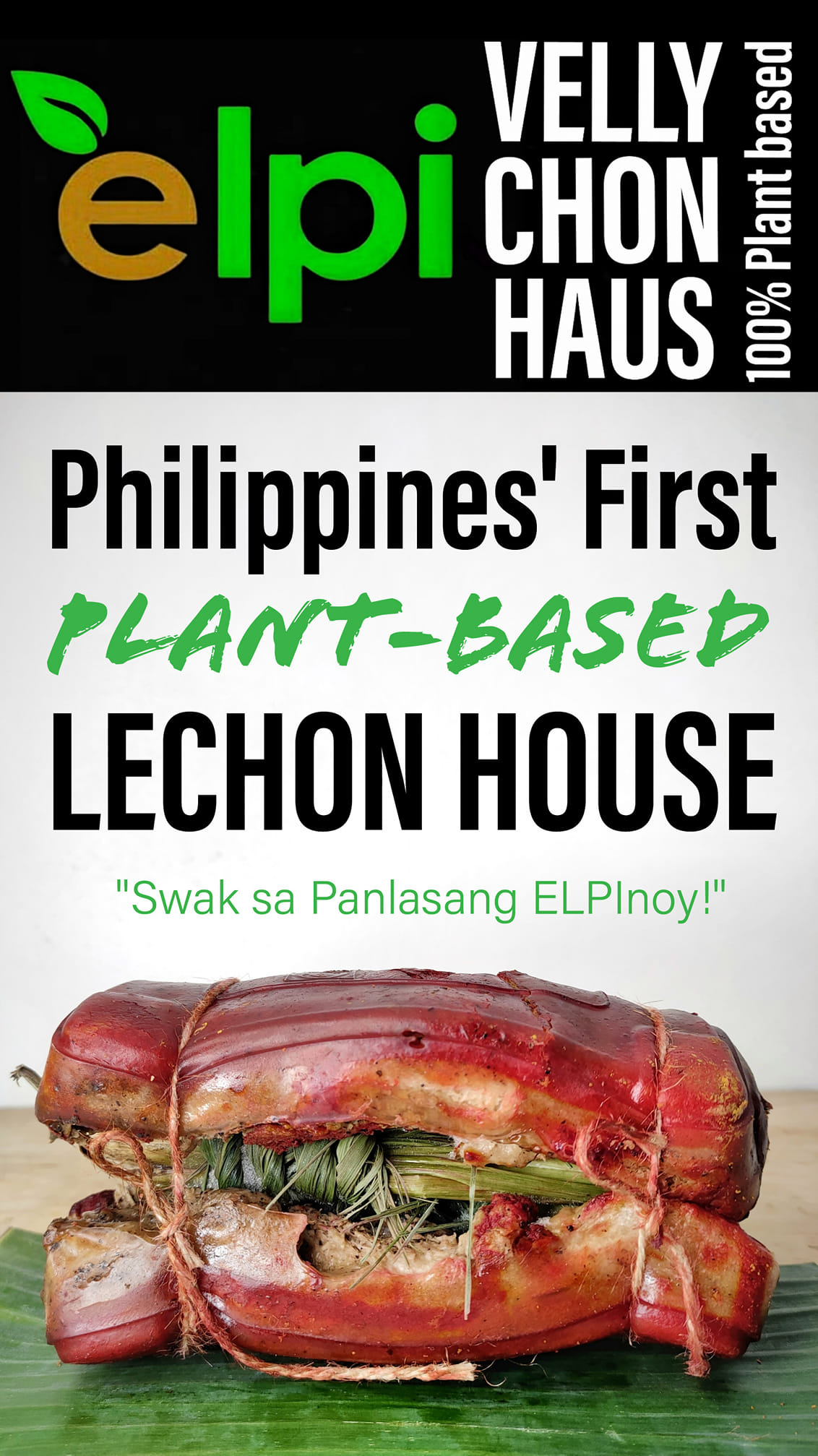 For the frozen slab, Chef Elpi recommends deep-frying it in your chosen cooking oil until your desired crispiness (10-15 minutes is ideal). Don't forget to thaw it for one-two hours at room temperature after removing it from the freezer!
For a healthier option, you can also pop your vellychon in the air-fryer or oven – just lightly coat the slabs with cooking oil first.
Vegan or not, the plant-based lechon belly is a multi-textural, cruelty-free novelty worth admiring and trying out, if your curiosity allows. It's not as juicy and fatty as the real thing, but your cholesterol levels (and the animals) will thank you!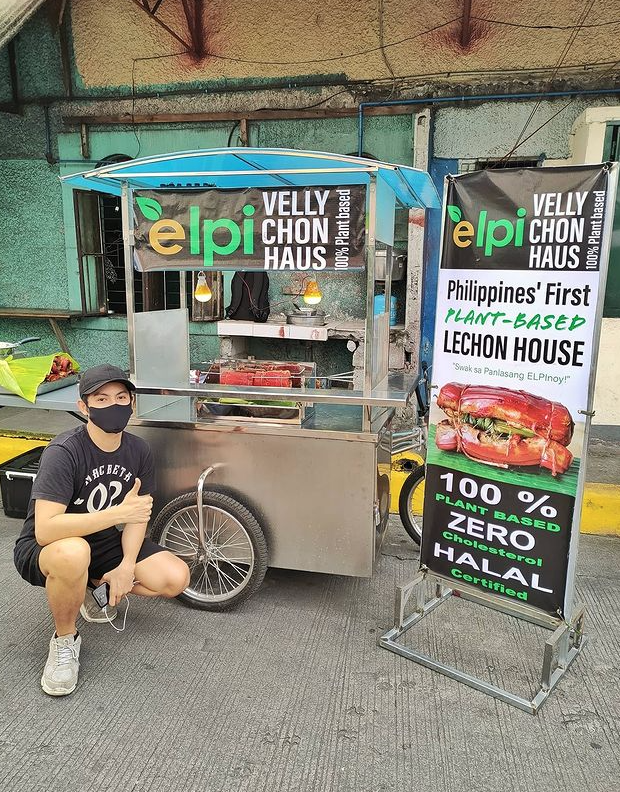 Chef Elpi's Vellychon Haus is located at the Gold Standard Medical Laboratory in N.S. Amoranto Sr Street, La Loma, Quezon City. They're a mobile kiosk, though, so their location might change from time to time.
You can place your pick-up or delivery orders via SMS at 09683457020, on Instagram, or Facebook from Tuesdays to Sundays, 4pm to 9 pm. – Rappler.com