This soft bun has a generous, sweet and salty filling inside
If you're into salty-sweet baked treats, a salted egg custard bun might be your next favorite thing.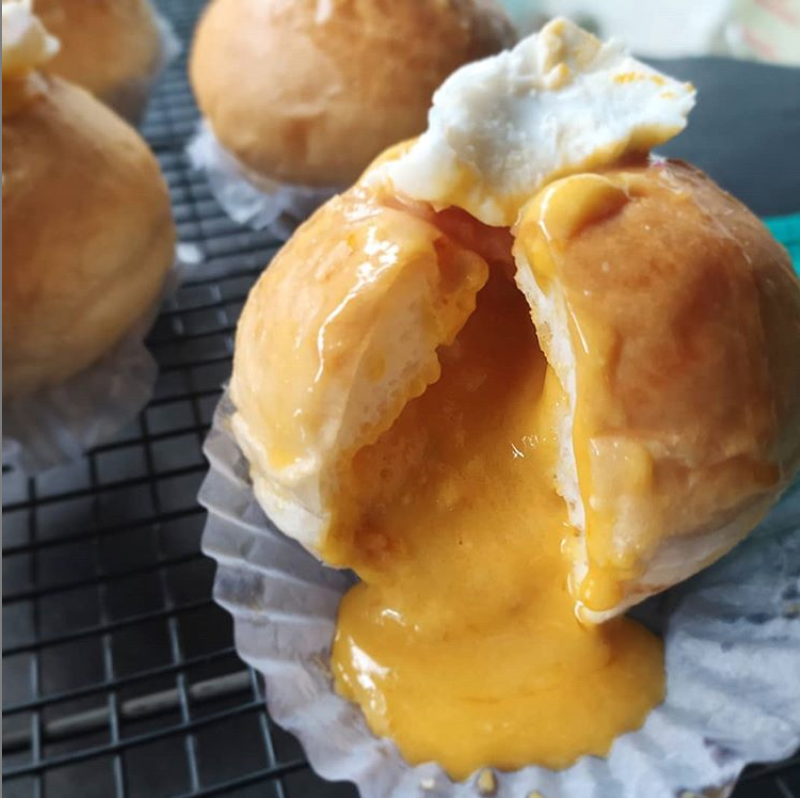 For a quality salted egg bun, check out Santa Ana Bakeshop in Pateros, Manila – they bake these pastries daily using Pateros' own delicacy: salted egg.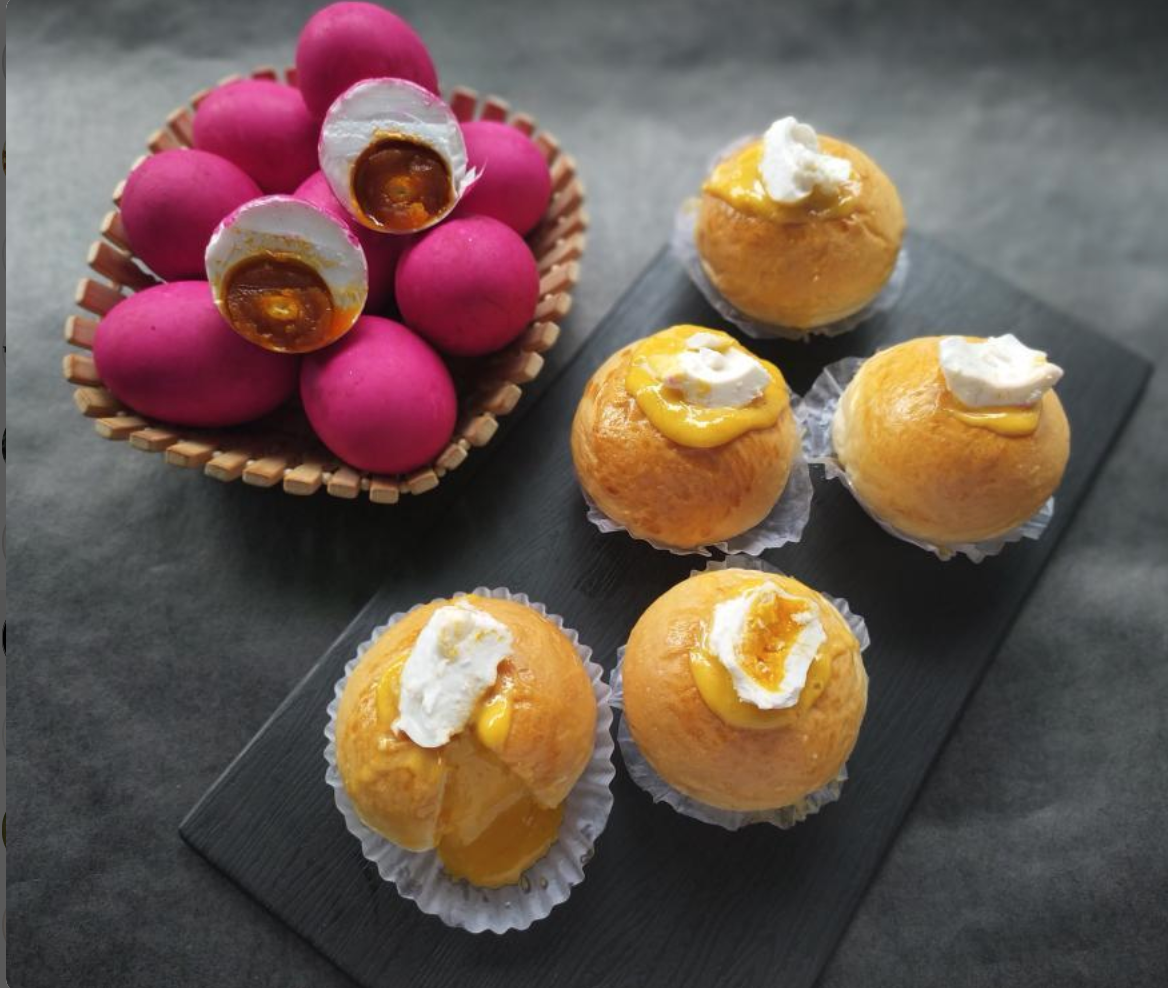 The bun itself is similar to a soft, chewy, mildly sweet dinner roll, made savory by the silky salted egg filling that bursts from the inside per bite. The filling's flavor balances both savory and sweet very well, adding as well the distinctly grainy consistency of salted egg.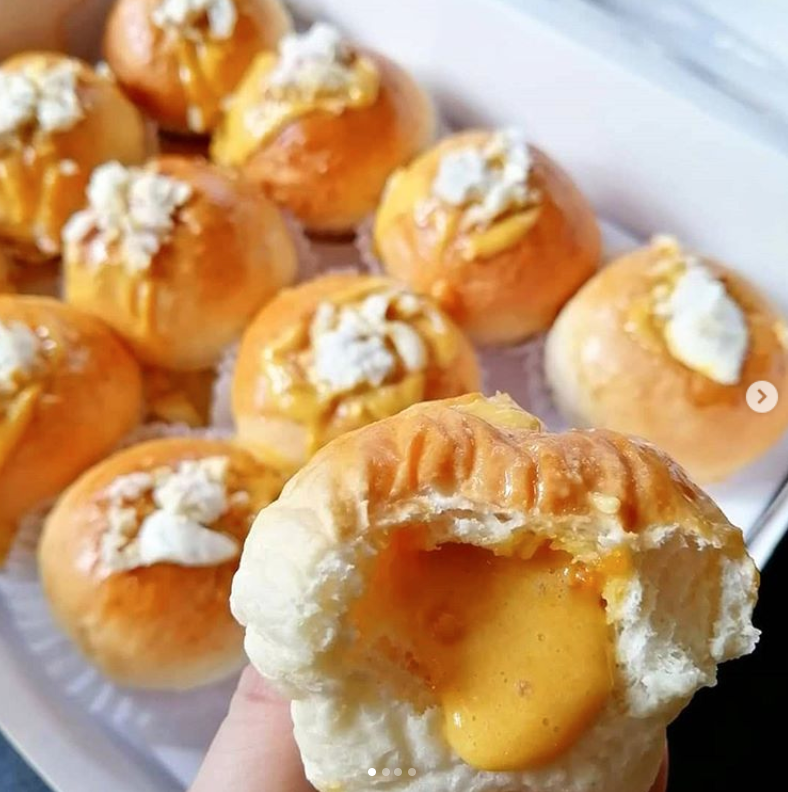 The golden-brown bun is finished off with a chunk of real salted egg on top for an extra salty bite.
A box of 6 costs P220, while a dozen costs P420.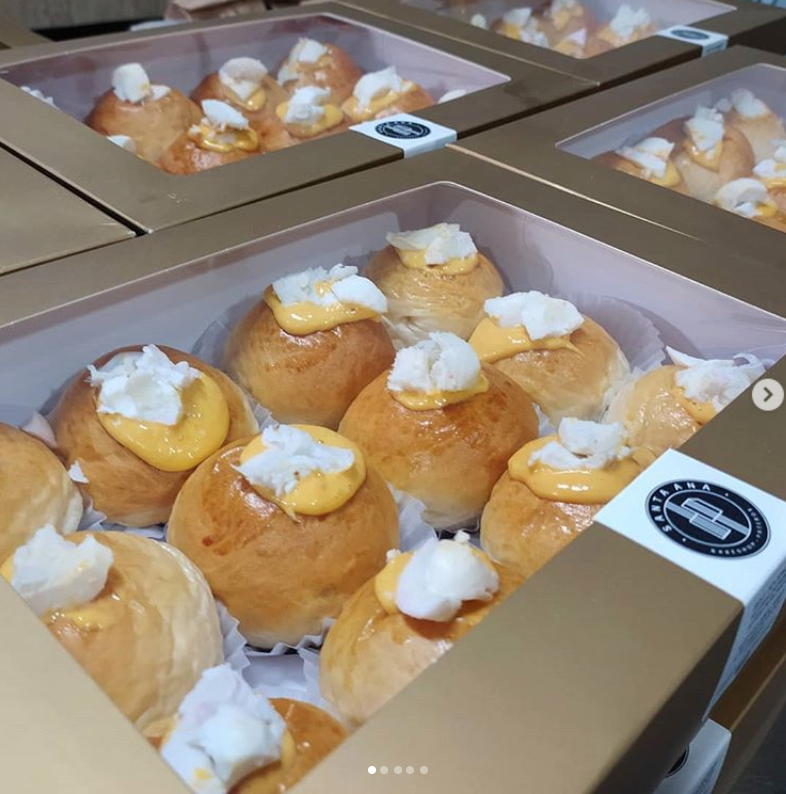 Santa Ana Bakeshop's salted egg buns are available on a pre-order basis, as they are made-to-order for maximum freshness. A 4-5 day lead time is required per order.
They're located along Santa Ana Kanan, Pateros, Metro Manila. To order, you can message them on Instagram. – Rappler.com