This cake has 5 layers, including custard, pinipig, and whipped cream
The sky is (almost) the limit when it comes to creating new desserts and pastries, and Jasmin's can attest to this – this local bakery offers an ube leche flan custard cake that's made of 5 layers.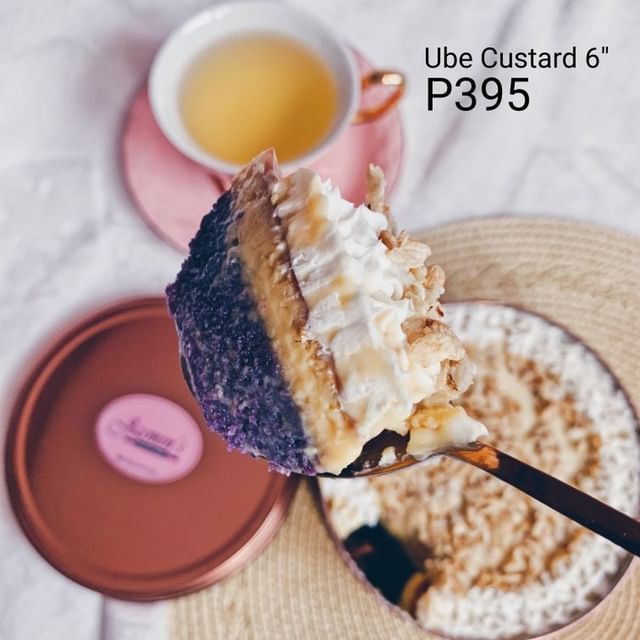 Jasmin's, a small shop owned by 22-year-old Jasmin, recently shifted to home baking after losing her job at a hotel due to the pandemic. The result was her best-selling ube custard cake, perfect for fans of leche flan and ube combined.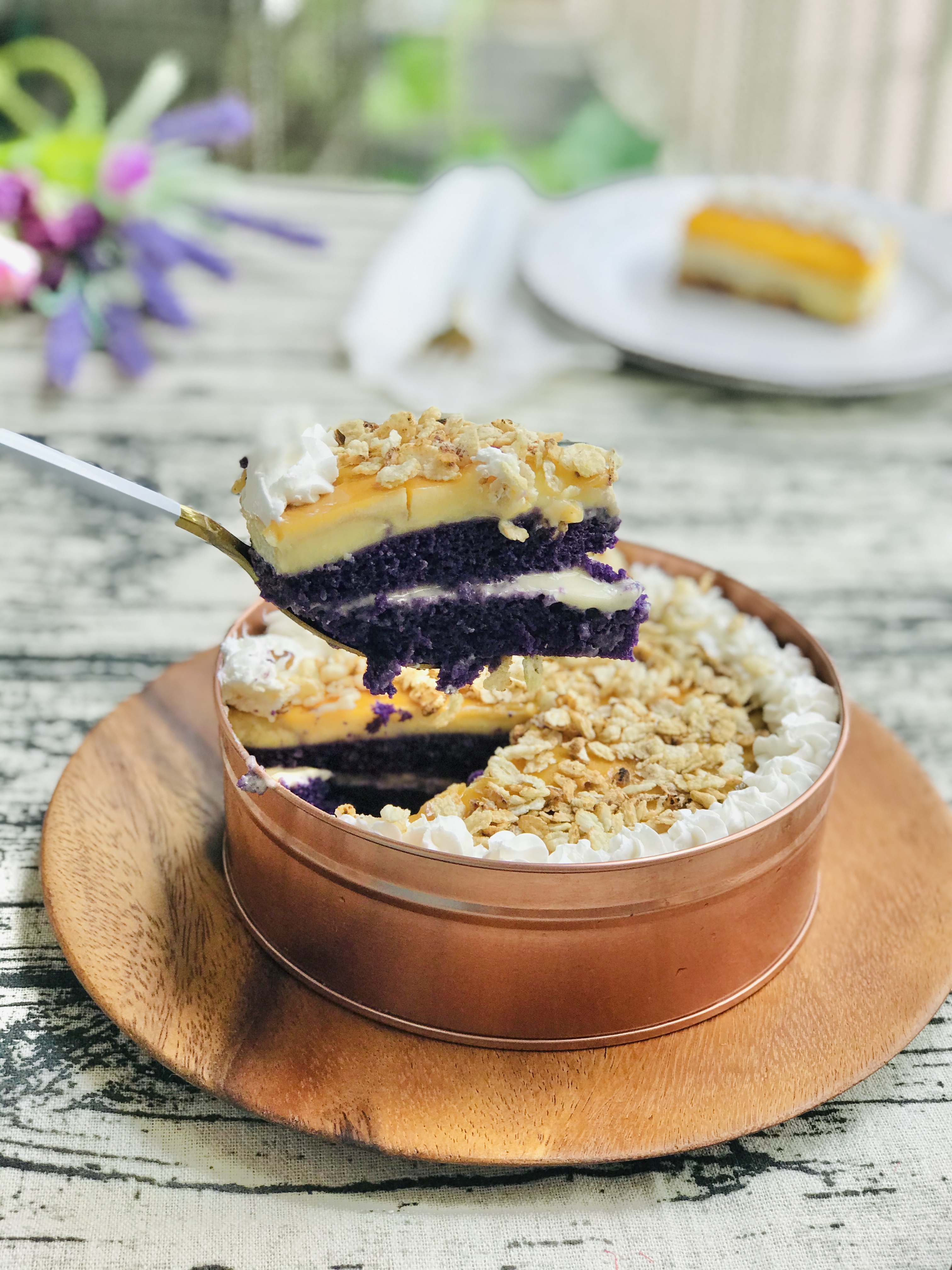 The creamy cake features 5 homemade layers – moist, fluffy, ube chiffon cake, light vanilla custard, creamy leche flan, toasted pinipig for some crunch, and a dollop of whipped cream. It costs P395 for the 6″ round tin, and P950 for the 8″.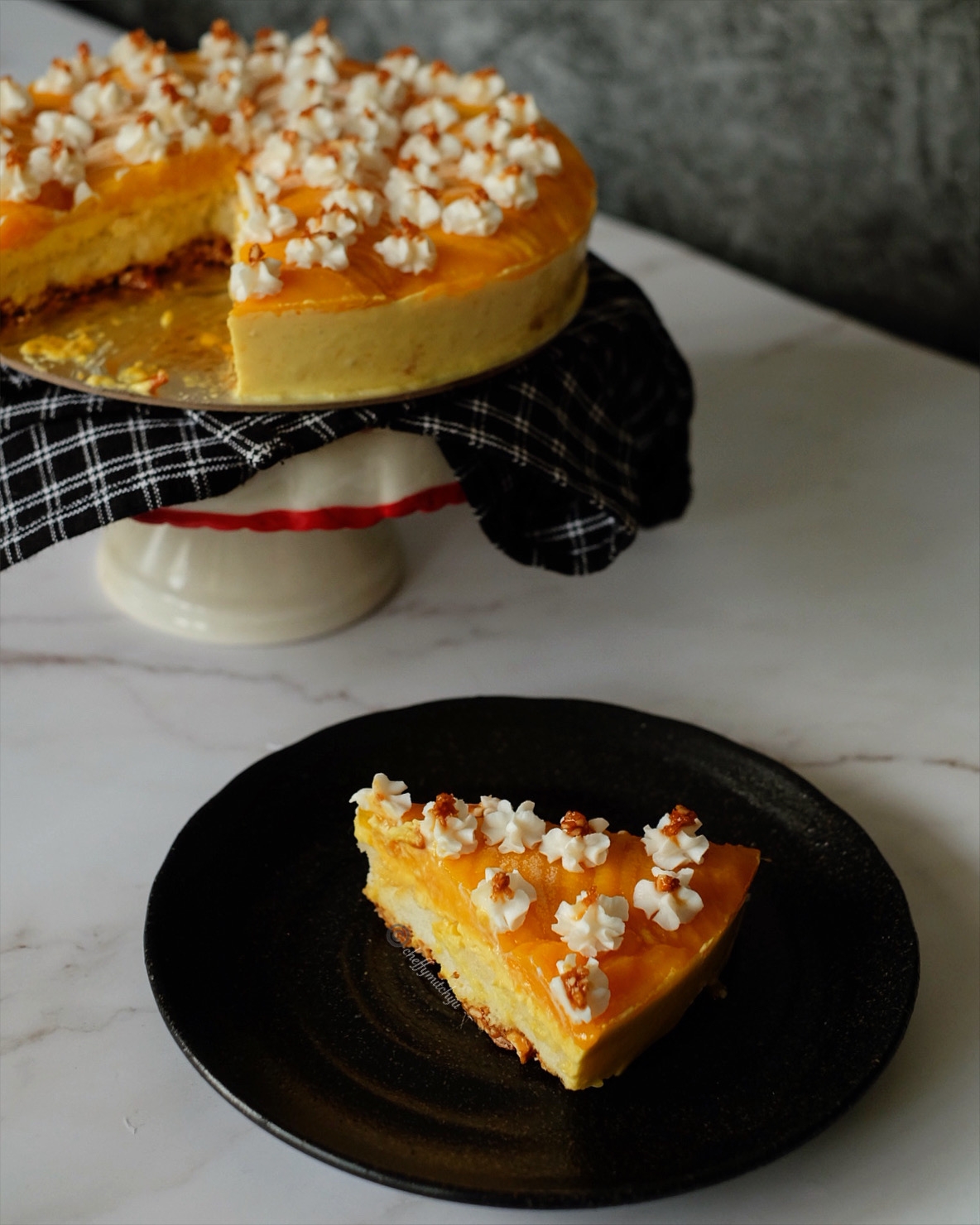 Jasmin also offers a refreshing cashew-crusted mango torte, which features a moist vanilla chiffon cake atop a crunchy, sweet, cashew crust, topped with fresh mango, a light mango cream, and nuts. It costs P580 for the 8″ size and P495 for the 6″.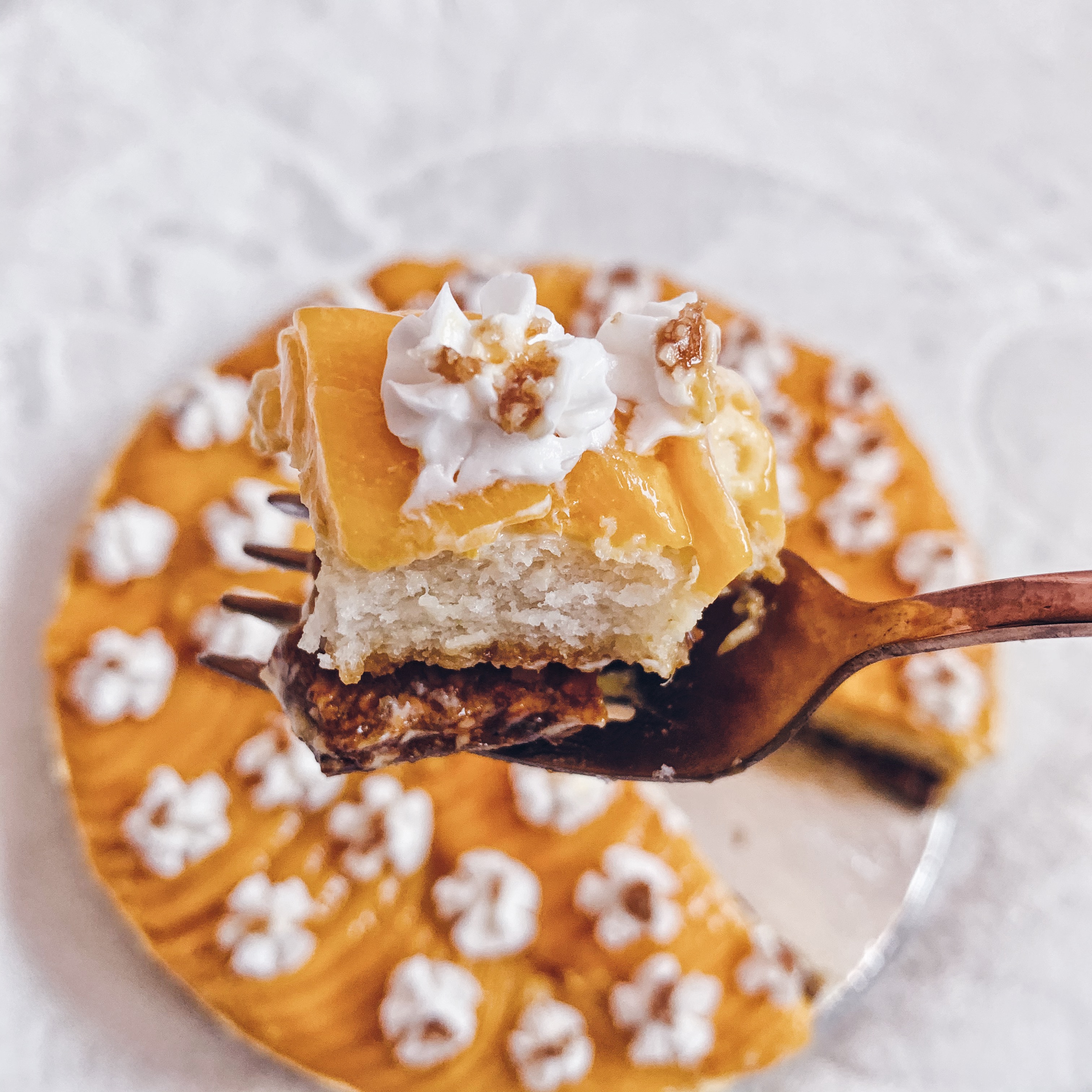 Jasmin's is located in Ugong Norte, Quezon City. Everything is made-to-order, so don't forget to place your orders in advance on Jasmin's Instagram page. – Rappler.com