Balik Batik founder Veronica Baguio wants to bring attention to the plight of indigenous groups
Veronica Baguio was in her senior year in college when she discovered fashion influenced by Philippine indigenous culture.
The Psychology major was getting ready for her graduation shoot and saw an outfit by a Cebu-based brand known for utilizing indigenous weaves. But the garment was too expensive for a college student whose social calendar didn't have enough opportunities to justify the cost of formal wear.
At that time, Veronica, who had neither a business nor fashion background, was asking herself the same things her peers were – "What do I want want?" What road to take?
It led Veronica to launch Balik Batik, a clothing brand that incorporates traditional weaves by indigenous groups into contemporary everyday pieces, in 2020.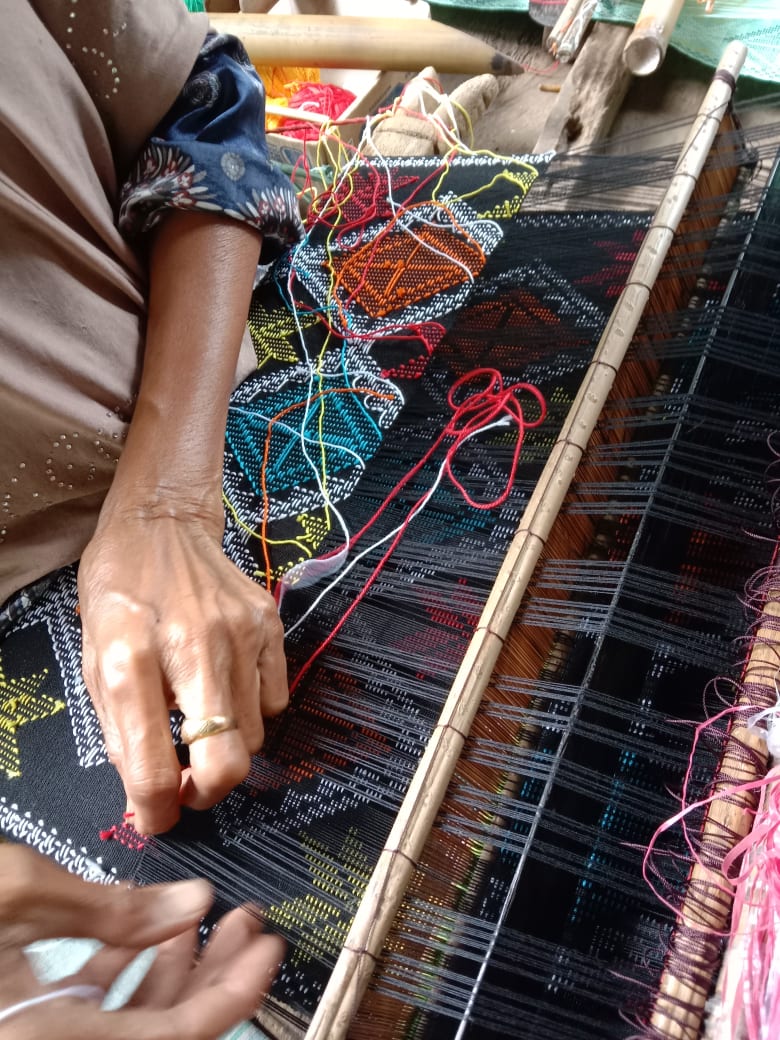 But the young business owner didn't just want to mix cultural prints and mainstream fashion.
Veronica told Rappler her concern wasn't just for products to gain visibility. Equally important to the young entrepreneur was focusing attention on the plight of indigenous groups.
"The brand itself, we don't want to just advocate. When we say that we support, and for most sa livelihood and sa culture sa mga artisans, we're not just doing it at face value. We really mean it," the Balik Batik founder told Rappler.
(The brand itself, we don't want to just advocate. When we say that we support, and for most in the livelihood and culture of our artisans, we're not just doing it at face value. We really mean it.)
Beginning of Balik Batik
It was during a work trip to Mindanao, to the source of the textiles, when Veronica discovered she was not alone in her fascination for these endemic Filipino designs.
She had tweeted photos of available pieces of clothing for friends, but received replies from strangers asking if they could also source clothes from her.
"Prior to that, I had no plans, ideas, nor intentions to start a business. I just went from that. I started buying fabrics, (did) research, and it just grew from there," she said.
She started from "what would I wear, and then moving out to what people my age would wear."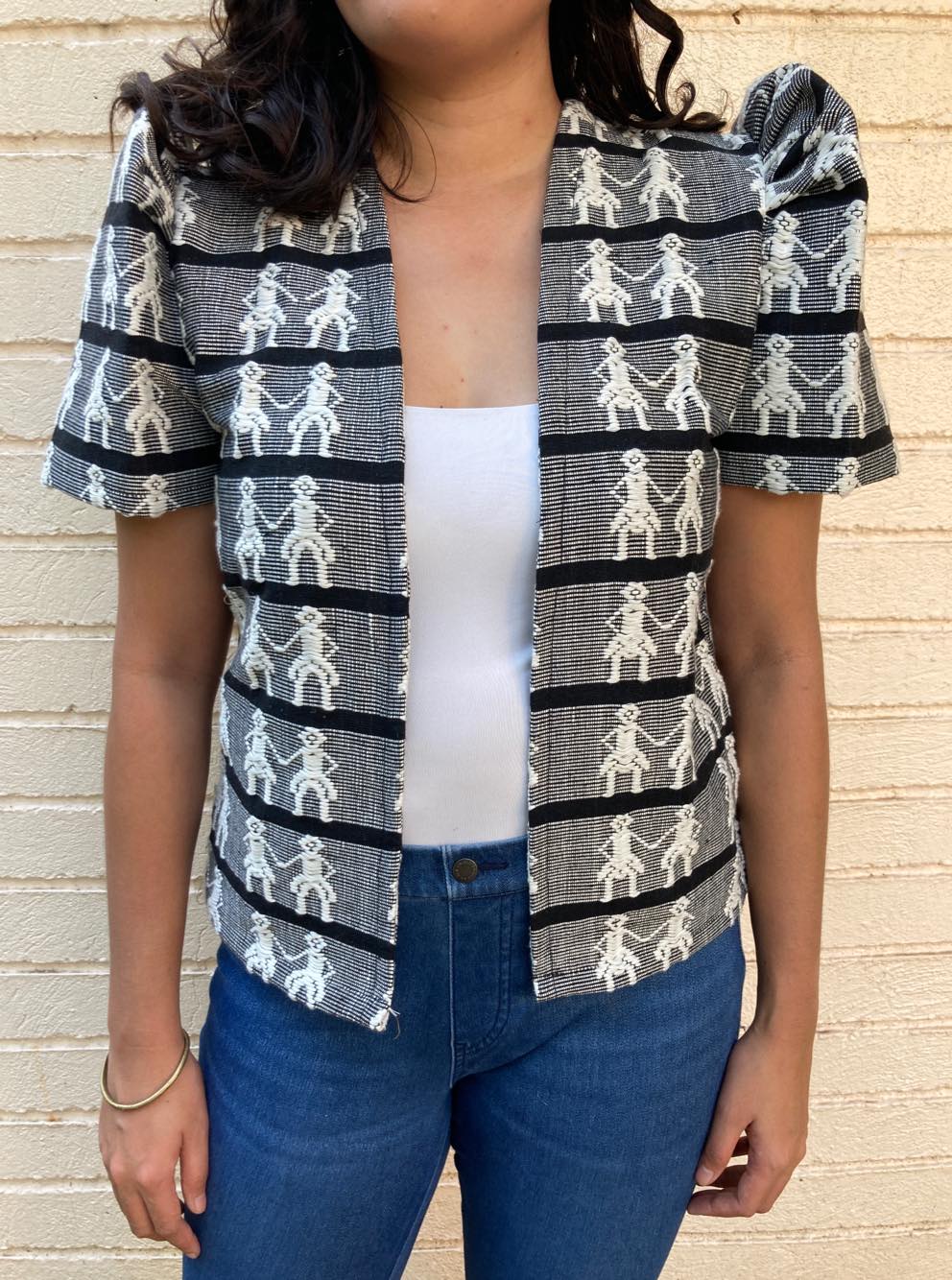 "We like to make designs that are wearable any day, every day. Because I do know that the fabrics are used in special events," Veronica explained.
The brand soon gained a cult following for breaking away from the convention of formal wear associated with Filipino weaves.
In Veronica's desire to offer her age group more accessible cultural pieces, she ended up opening the prints to an entirely new market.
Millennials and Gen Z responded. 
Now, Balik Batik has over 15,000 followers on Twitter and on Instagram. From their signature cover-ups and blazers, the brand has expanded to masks, scarves, barongs, and ternos.
Beyond commerce
Veronica's business also strengthened the advocate in her.
For Balik Batik, commitment goes beyond purchase of products, beyond what Veronica calls "face value."
"It's really about taking a stand on the issues that they are going through. It's taking a stand for the people that support them. It's amplifying their voices," she said.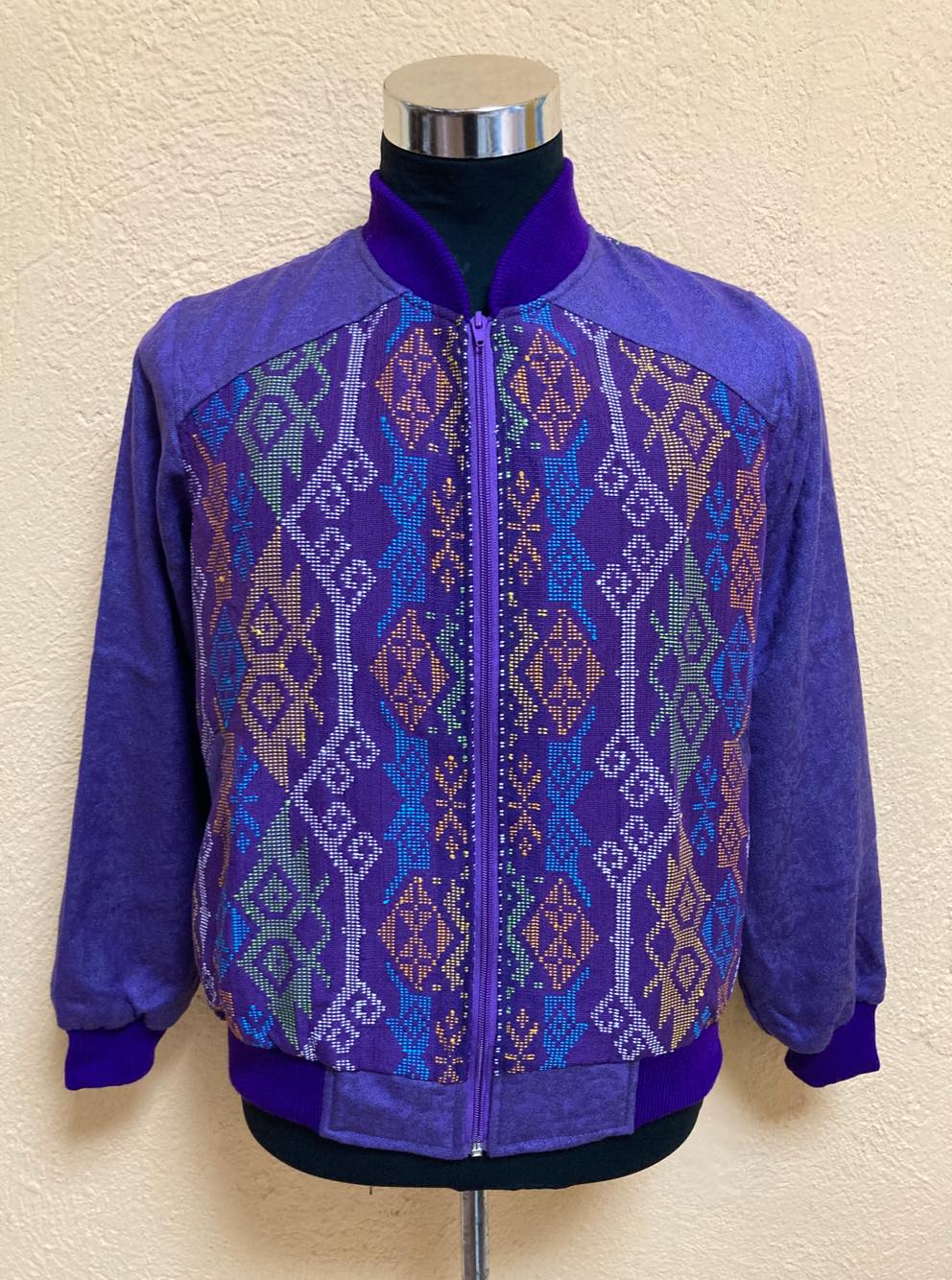 Recently, the brand took part in the Tumindig campaign started by artist Tarantadong Kalbo. The campaign was a battle call for all Filipino artists to stand up for basic human rights and resist being silenced amid social injustice.
"Tumitindig ang Balik Batik para sa mga katutubo, mga Lumad students, at mga manggagawang Pilipino. Tindogan nato ang saktong baroganan! Let us stand for what is right and good for our fellow Filipinos, and for our country," Balik Batik's Instagram post read.
(Balik Batik stands for our indigenous peoples, Lumad students, and Filipino workers. Let's take the correct stance! Let us stand for what is right and good for our fellow Filipinos and for our country.)
In the beginning, like any brand, Veronica was careful not to post any political content in the page despite her strong convictions on many social issues.
"I was using the Balik Batik Twitter account to like some political tweets. Someone really messaged me and said 'hey, you know we can see what tweets you're liking, I followed just to look at your nice clothes. Please don't bring in politics,'" Veronica recalled.
"I got really shook by that. We got like a thousand followers, every new follower was so precious to me. I was very careful not to be outspoken," she said.
Social change
Realities broke her silence.
Veronica said her "tipping point" was the Cebu 8 incident, where eight individuals – two of them students – were arrested during an Anti-Terror Law protest held in Cebu. Knowing some of the people involved in the issue, she felt compelled to being the dialogue onto a bigger platform.
"I really felt so much about it that speaking on my own platform was not enough. So, I decided to use the platform of Balik Batik," she said.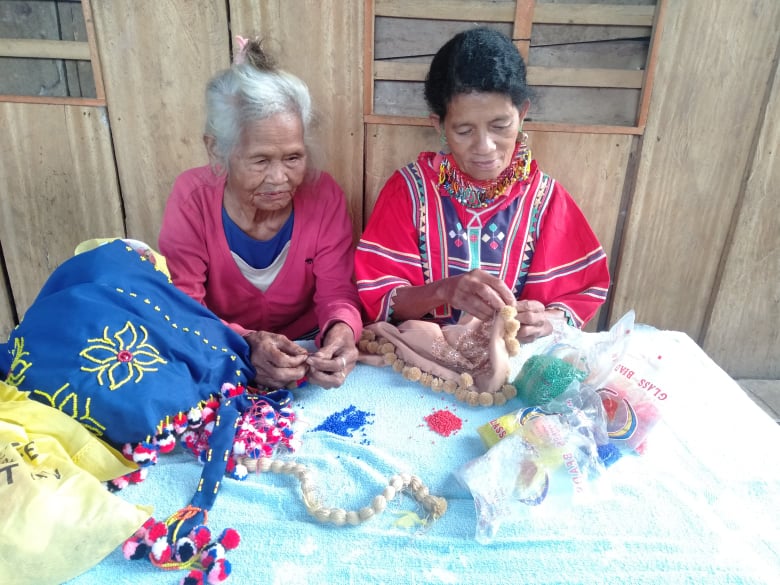 The brand has also expressed support for the plight of Mindanao's Lumad students who have been displaced from their communities due to conflict between the government and rebel groups.
"It feels like it's disingenuous if we keep saying we support our artisans but we keep quiet about the issues that affect them. About the issues that really matter to them as well," said the Balik Batik founder.
Currently, the brand has partnered with up to 11 indigenous groups, or a total of 30 individual weavers.
For Luzon, they are the Itneg of Abra, the Igorot, the Kalinga, and the Gaddang. For The Visayas, the Panay Bukidnon. For Mindanao, the T'boli of South Cotabato, the Ata Langilan Manobo of Davao del Norte, the Blaan of South Cotabato, the Maranao of Marawi, Iligan, and Lanao del Sur, the Tausug of Zamboanga, the Iranun of Cotabato, and the Yakan of Basilan and Zamboanga.
Apart from indigenous peoples, the brand also works with community weavers in Abra, Luzon and in Argao, Cebu famous for Hablon fabric.
Veronica prefers to work directly with small-time creators to give opportunities to individuals and families who need them more.
"We pay them a fair price for the work we [they] do. We pay per piece, ensuring that their work is really paid for," she added.
The brand also puts a high premium on culture and constantly consults artisans themselves on the products they put out.
"We also make sure to be respectful of their culture and identity as a group. We consult with them on designs we create and raise awareness of their distinct cultures," Veronica said.
Balik Batik eyes expansion
The pandemic has delayed plans for a physical store, but Balik Batik keeps on making new ties to weaving communities because of its growing market online.
"Recently, we partnered with weavers from Isabela. We were talking to them and they were so grateful for more people we can partner with for their weaves. Because, their sales are so low daw for the past year, and they're really just barely surviving," Veronica told Rappler.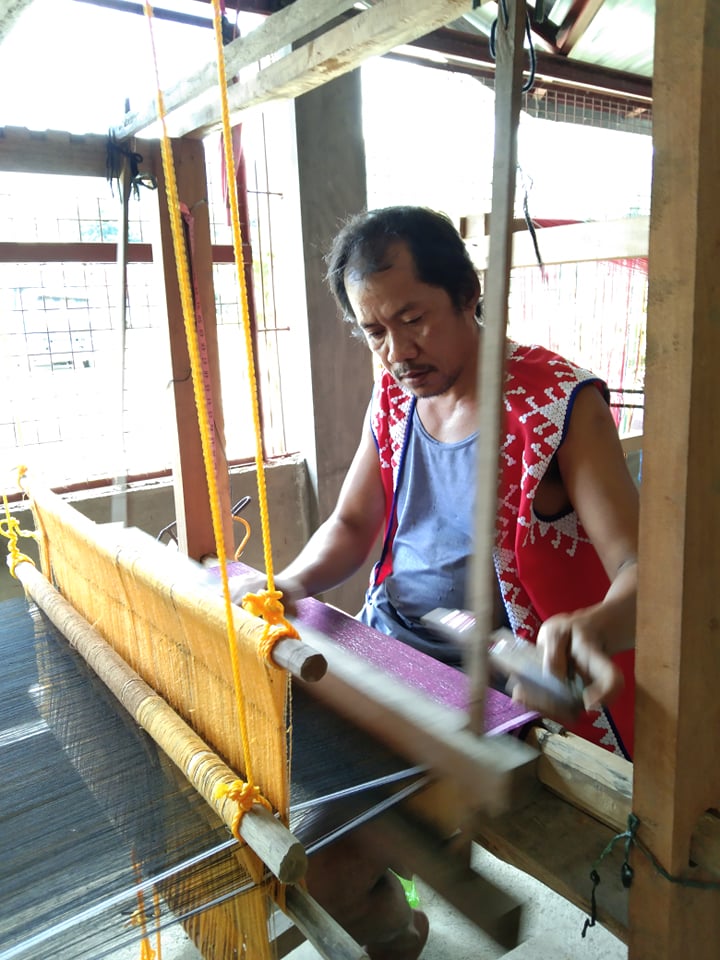 The brand has plans on expanding even further into home decor such as wall hangers, pillow cases, and mats, she added. The brand had also recently teased prototypes for upcoming backpacks they will soon be dropping.
While business can be a dog-eat-dog world, Veronica wants other brands to succeed, too.
"Support local. We're not the only brand out there. We want to be a well-known brand but I am just so happy to know that there are many other local brands out there that are helping our weavers," Veronica said. – Rappler.com