From wooden furniture, framed prints, storage baskets, to abaca rugs – prettify your humble abode with these cool additions!
Disclosure: This article contains affiliate links from our partners. We earn a small commission when you shop using these links.
Being cooped up at home has brought out the inner Marie Kondo and Queer Eye in many of us – getting rid of the old, adding many of the new (thanks, online sellers), and even totally redesigning one's nook.
Because of the sense of control and self-expression home improvement can give, it's addicting to constantly find small but impactful ways to make our living spaces prettier, cleaner, and easier to live in.
Whether you're looking to organize your work-from-home station, prettify your bedroom corner, add more storage to your living room, or shorten your time in the kitchen, here are some local online shops to check out.
Craè
Has your bedroom wall been looking bare lately? Does that console table need a bit of color? Maybe your space just needs a colorful framed print to liven things up! Check out Pasig-based business Craè and their line of aesthetic abstract prints, available in themed sets of 3 (you can get just one or two photos of the set).
Each print is delivered in your choice of size and frame (there's oak, black, white, among others). Craè's classy prints range from P300 to P2,750, and are inclusive of the frame, glass, and hooks.
Their customer service is reliable, so customizing your orders is easy – just let them know if you want it in portrait, landscape, or if you want your own photos or quotes printed and framed. Craè even offers framed dried floral arrangements! To place your orders, you can message them on Instagram.
The Organized Home MNL
If it's organization your life badly needs, Alabang-based shop Organized Home MNL may have just the storage basket or knick-knack your messy space is crying out for.
They have almost everything to keep your visual clutter at bay – from wicker baskets, acrylic organizers, book stands, lazy susans for condiments or makeup, trolleys, metal baskets, abaca trays, and more. Plus, each item is sturdy, premium, and well-designed – an eye-pleasing addition to any room.
Organized Home also has personalized amber bottles with waterproof labels, cutlery trays, tissue holders, planters, and more. The organization possibilities are endless, so make sure to check out their whole product line-up on Instagram or their website.
Andale's nifty kitchen gadgets are a god-send, especially if you're looking to save time and effort in the kitchen.
Their line of convenient, easy-to-use items include a manual garlic mincer with a simple pull mechanism, multi-purpose silicone gloves with bristles for easier dishwashing or cleaning, an automatic bag sealer, silicone bowl covers, spatula holders, herb-mincing scissors, silicone ice trays, and other cool tools. Props to their minimalist designs, too!
To order from Andale, you can message them on Instagram or Shopee.
Ren Marble
Functionality merges with aesthetics in Ren Marble's array of fine Filipino marble. Ren Marble can provide every room in your house the marble addition it needs – accent trays, coasters, plates, fruit bowls, mortar and pestle, tea cups, incense holders, and bookends, available in different marble color and patterns.
They even have art sculptures, vases, planters, sculptured candles, side tables, and mirrors in various classy designs.
You can order via Ren Marble's website.
Label Me Yours
Organized pantries and cupboards aren't complete without uniform jars, containers, and their respective labels. Agree? Label Me Yours specializes in exactly this. They sell airtight bamboo glass containers, perfect for storing dry ingredients like noodles, rice, nuts, cereal, coffee, and even spices.
Label Me Yours also has plastic airtight flip canisters, good for dry baking goods like flour, breadcrumbs, and the like. The containers come with customized die-cut vinyl label stickers, with fonts, sizes, and colors up to you. Oil and vinegar glass bottle dispensers are available, too.
You can order via Label Me Yours' website.
Wood Native Manila
For Filipino-made, authentic palochina wood crafts, Wood Native Manila delivers made-to-order furniture – from study tables, chairs, bed frames, trays, to ladder shelves and more.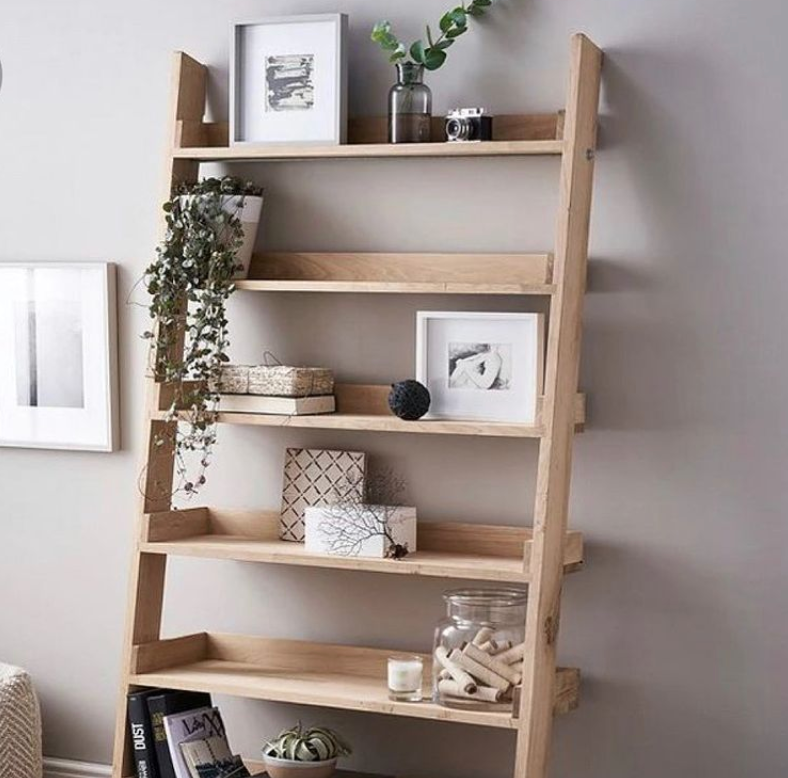 Their hand-crafted works add a rustic, bohemian, and cozy feel to any space. They also sell plant racks, book shelves, towel and coat racks, and side or console tables with rattan elements. You can opt for a natural wood finish or have it varnished, or you can also have it painted white, black, or mahogany for an additional fee.
The designs and dimensions of most pieces can be customized, too. Expect a lead time of 3-5 days. To order, message Wood Native MNL's Instagram page.
Karavan PH
For sustainable, locally-crafted pieces, check out Karavan – they help to add a tropical, Filipino touch to your space with their quality, functional pieces.
All of their material is locally-sourced, like their acacia, which Karavan uses for their wooden coasters, serving plates, trays, cutting boards, salad tossers, and soup bowls.
They also use 100% abaca in their weaved oversized rugs and carpets, as well as their braided placemats, table runners, and drink coasters. Karavan also has abaca wicker storage baskets, hampers, planters, and bins.
You can place your orders via Karavan's website.
Wiggle Room
"Playroom basics for playful minds" is Wiggle Room's motto, which is evident in this handmade kiddie furniture shop's cute, wooden selection.
Each colorful, mini-sized piece is designed specifically to add function and style to any kid's room – from a study desk, little library, to pencil holders. You can place your orders via Wiggle Room's website.
Hello Roomies
Does your space need a pop of color? Check out Hello Roomies' quirky items, built to add both function and eccentric style around your house.
Hello Roomies offers golden hanging mirrors, vanity mirrors, bold tissue boxes, boob pots, square vases, laundry baskets, towels, and abstract throw blankets that could also be used as a wall tapestry. They also have multi-colored amber drink ware and clear mugs and cups.
You can check them out on Instagram.
When it comes to bringing life into one's space, fresh, fragrant scents are a heaven-scent! Simoy ng Haraya offers the gift of aromatherapy, in the form of locally-made, handcrafted soy candles, beautifully-designed reed diffusers, sleek room sprays, and essential oils.
Their Filipino-inspired, nostalgic scents are thoughtfully mixed, like their bibingka candle, puto bumbong candle, panaderia reed diffuser, kape room spray, and many others. Simoy ng Haraya can also make sisidlan soy candles – just give them the vessel you want your soy candle placed in.
To order, you can check out their website or Lazada. – Rappler.com
Looking for a home upgrade? Buy affordable home & living products from local online shops with this Lazada voucher code.