This is AI generated summarization, which may have errors. For context, always refer to the full article.
Is there a more meaningful way to look at the duster?
I have one duster-clad photo, taken at a friend's house well before the catastrophic events of 2020. We were staying in to play boardgames, and despite my disheveled appearance in the picture (hair carelessly pinned away from my sweaty face, exposed discolored bra straps, among other fashion crimes), it marks a milestone in which my friend and I had attained pambahay levels of intimacy. The comfort level of our friendship was finally matched by the comfort of our outfit choices.
The duster in the photo is no longer in my closet, the ravages of time having taken their toll on its flimsy fabric, loosening seams and fraying its edges long before the pandemic would hit and then, at least in some corners of the internet, dusters would once again "have their moment."
What it means for a garment to "have a moment" needs no explanation for purveyors of fashion. Some other piece of clothing has been displaced in these unusual circumstances that have us all (or at least those of us lucky enough) locked in our homes. "Your bras all think you died." "Your jeans miss you," read some of the quarantine clothing memes. "Here's what you thought your apocalypse costume would look like. And here's what it actually is," reads another, followed by a photo of a bathrobe or pajama clad millennial.
In the Philippines, the bathrobe and pajamas would most likely be replaced by a duster (or daster as the true titas and lolas call it): the soft challis billowing around your shins as you line up for groceries perhaps, or sashay around your apartment, waiting for the Shopee guy to call.
Known in the States as a muumuu or housedress, the duster was also the outfit of choice in an episode of The Simpsons where Homer deliberately gained 300 pounds so that he could be declared unfit to report to the office, giving him no other choice but to work from home. Minus the obvious health risks the Simpson patriarch placed on himself through voluntary obesity, the common experience of being marooned has created a resurgence in demand for the duster.
Homer's muumuu can trace its origins to the "Mother Hubbard Dress," a shapeless housedress that dates back to the 19th century and named after Old Mother Hubbard, the subject of a Victorian nursery rhyme. The Mother Hubbard Dress was never fashionable enough to wear in public, nor was it meant to be. It rarely made anyone feel attractive and functioned primarily to free women from the suffocation of the corset. While the dowdy costume might have confined women to the private space of the home, the form and silhouette developed over time, becoming more acceptable – stylish, even! – to wear to the supermarket or while entertaining guests, among other so-called womanly tasks.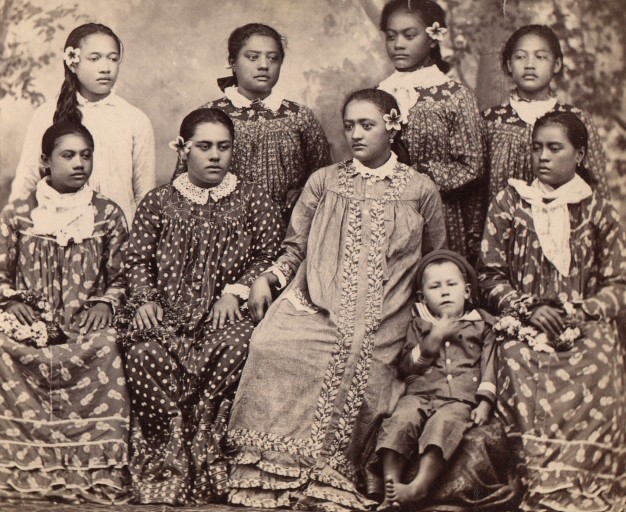 While vestiges of the Mother Hubbard Dress undoubtedly maintain their grip on the Philippine version of the housedress, through legacies of export-oriented manufacturing as well as colonized notions of what it meant to be a lady, a close kinship can also be found between the Pinoy duster and the unisex caftan. From here, it doesn't take that much of stretch to draw a line from the duster to the priestly garments donned by the holiest of men, removing the gendered connotations from the duster and recalling a time when having a vagina was not seen as a prerequisite for donning a dress.
Following this thread leads us to a utopian aesthetic of care, functionality, and practicality where caftans and housedresses find an easy fit. Bearing ideas of having shopped one's own closet (or someone else's, in the form of thrifting or pre-loved discoveries), they signalled a drive to marry fashion with sustainability – a buzzword later snapped up by fast fashion brands as they began adding these items to their lines, thereby sanitizing their questionable manufacturing processes. Alongside a legacy of shapeless, genderless comfort, the silhouette drawn by this form of glambahay became associated with calls for mindful living and self-care that were in vogue for a growing, proto-Instagram and pre-Tiktok audience, long before the pandemic hit.
Locally, you can easily find dusters in the dry goods section of your neighborhood palengke, usually next to that other kind of the duster – the one that is really used for wiping dust. A cursory search on Facebook marketplace also turns up dozens of duster sellers, many of whom directly export their wares from Bangkok or subcontract them from home-based seamstresses in households from Taytay to Caloocan.
Yet, despite its supposed resurgence in response to demands for quarantine comfort, the term "duster" is still resisted (or deliberately ignored) by retailers that serve the middle to upper class market. Unless you count this cotton button-down from Obey, it does not turn up satisfactory results on online shopping behemoths like Zalora, and is completely absent from the catalogs of big box retailers, like Uniqlo (where a duster is a lounge dress) or H&M (a caftan, and an expensive one at that). Even a shop like Kultura, a subsidiary of the SM group that urges consumers to "support local" turns up zero results for the term.

It is, however, telling that alternatives are easily found under categories like sleepwear, for its similarity in shape to the nightgown, or lounge wear, giving it the aura of a mimosa-sipping, abaniko-wielding tita.
This sleepy, loungey imagery further reveals the problems that come with telling the duster's history by speaking of form alone. Limiting the discussion to the softness of the cotton and free-flowing lines neglects a crucial aspect of the duster's narrative: that the duster is not simply a uniform for leisure.
Mothers as others
While broadly rooted in the general idea of shapeless comfort common to the caftan and other Western house dresses, something just snaps into place once you bring up the duster in the presence of fellow Filipinos. If anything, the duster signifies care for oneself having been displaced by care for others.
As a uniform, the duster cannot be separated from mothers – whether that mother is yours or someone else's. The appearance of the duster-clad mom on the street about to give unruly neighbors and rowdy children a piece of her mind (or the back of her slipper) elicits a mix of terror and comfort. The garment stands in for the wet blanket that is your mother, coming to crash the party and ruin everyone's fun: an image that is parallel to that of the angered hermit, shaking a fist at society for having disturbed their peace, for having been dragged out of their cave. Think of the landlady from Kung-fu Hustle!
The big difference, however, is we share whatever cave our duster-clad moms are being dragged out of. That cave also belongs to us.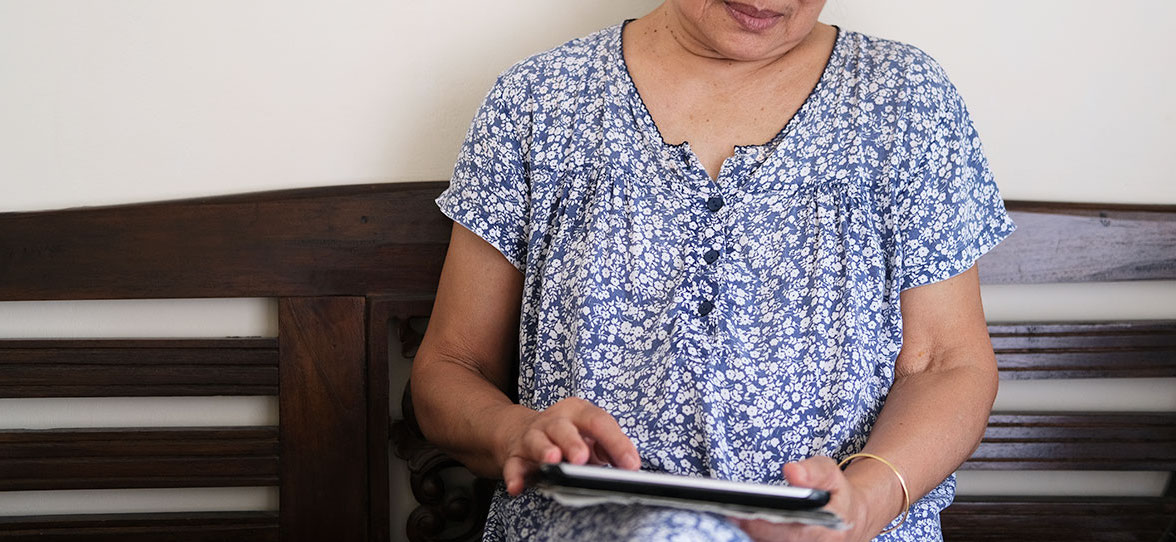 To acknowledge the place occupied by the duster within the iconography of ridiculing mothers and wives is a sobering look at how women under capitalist patriarchy are reduced to a punchline. On top of picking up all our shit, women (especially wives, mothers, and househelp) must put up with accusations of having "let themselves go" or having not tried hard enough to keep a pleasant and agreeable girlish image from disappearing behind that of a matronly home-bound crone.
Perhaps it is this disappearance that both explains and renders problematic what was meant in an article for Preview published in 2020, drumming up hype for the duster going from drab to desirable in the midst of a pandemic. Here writer Isha Valles casually tosses out a line about a duster having been "discovered in her mom's closet" by an enterprising young Pinay on a quest to beat the Manila heat.
But claiming discovery (or even a "rediscovery") of an already ubiquitous outfit only shows our own blindness to the fact that "home" definitely means something else to the women tasked with its upkeep. Can something even be discovered if it never actually went away? Like our moms, lolas, titas, and the numerous house help who have pitched in to make our lives more comfortable, the duster has always been there, hiding in plain sight.
By rendering the duster iconic in an attempt to capitalize on its comforts, we admit to the problematic erasure of the emotional, mental, and physical toll that making a home takes on women. By diminishing the duster in order to reclaim it as a stylish and even glamorous outfit for yet another WFH day, we also admit to the historical diminution of housework. In this case, no reclamation is actually taking place, it's just re-branding.
Reclaiming the duster
How we are to reclaim the duster from the wayside begins not with elevating it to "glambahay" status or pricing it at a premium (the currently dormant Dusters of Manila that Valles wrote about for instance was retailing each piece at 1,400 pesos). Reclaiming the duster is not about coopting it to benefit the petit bourgeois consumer, but highlighting its place within a problematic iconography that defines the home as a place of rest and classifies housewives as unemployed.
As the demands of capitalism enter our so-called sanctuaries via orders to work from home, the boundaries between the work needed to make a living and the work needed to maintain a living space are rapidly coming undone. Within these conditions, we can no longer deny that housework is a full-time job. By seeing our homes as spaces where legitimate work was performed, long before orders to work from home were made mandatory, we better understand how this work that deserves to be compensated well, equally divided regardless of sex, and unshackled from its oppressive category as unskilled labor.
Beyond reimagining the home, redefining the duster also comes with changing the way we see the female bodies associated with it. Only then can we more meaningfully unburden the women employed in the upkeep our homes, perhaps allowing them more space to put on something else.
Whether or not they still choose the duster is not what matters; what matters is having the space and time to choose otherwise. – Rappler.com