As technology continues to automate routine tasks, the onus is on individuals to sharpen that which machines can't offer yet: creative intelligence
Missed this year's #ThinkPH summit? Join the #ThinkPH viewing party on Saturday, September 10! Get your tickets here.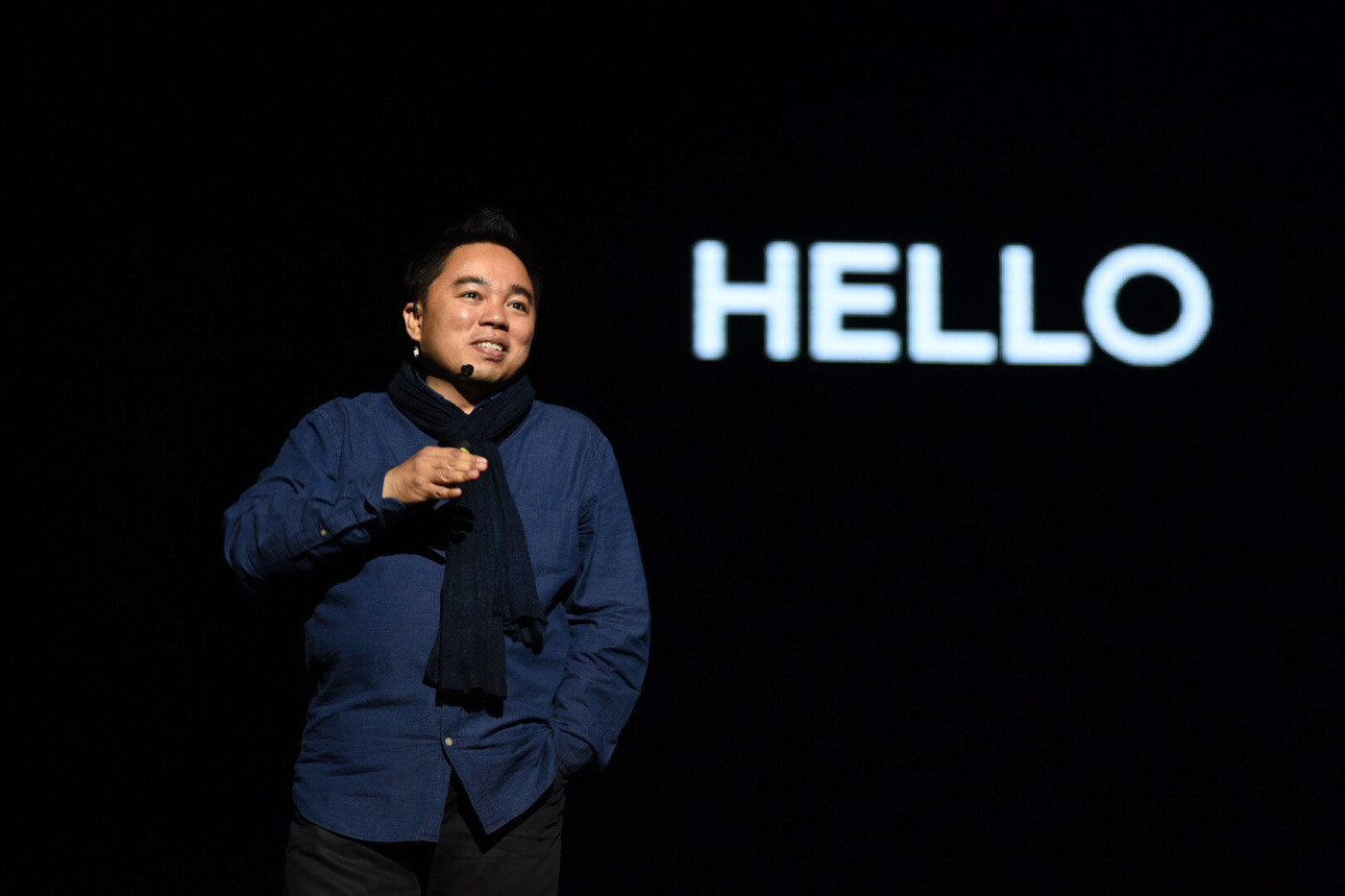 MANILA, Philippines – "Creative innovators are now the people who are leading global thinking."
In his talk at Rappler's #ThinkPH event at Resorts World Manila last Thursday, July 21, Eric Cruz, executive creative director of the digital ad agency AKQA's Shanghai office, explains how technology is freeing us up from menial tasks, allowing us to channel our energy towards creative thinking and to pursue our passions. 
We are seeing the "rise of the robots," according to Cruz.
Artificial intelligence (AI) has made such great strides that we are now able to entrust tasks that in the past only humans were able to do.
AI, he says, is evolving from "dumb A.I. to smart A.I.," aided in part by advancement in robotics and that the A.I. brain can now exist in the cloud like a mega-mind with access to great amounts of data.
For instance: cars and self-driving technology. The automotive industry, an industry whose innovations have, for years, partly been driven by their desire to sell an exciting driving experience to the owner, is being challenged to take away the act of driving itself. With the task of piloting a vessel taken away, the driver now has the privilege to occupy his mental and physical capacities with something else.
Cruz cites one possibility: "If you don't have to drive, what does the car become? It becomes a moving entertainment vehicle. You don't have to pay attention. You basically sit there, do your e-mails, watch movies, do whatever it is you want to do, have fun – you can even have parties inside the car itself. "
You free yourself from the task of taking yourself from point A to B, so you can channel your brainpower to something else you'd actually want or need to do. You free yourself up from what has become a routine, menial task (driving) and occupy yourself with a passion (having parties inside the car or whatnot).
Aside from driving, Cruz mentions several other industries where automation has been taking place. In music, a band of German robots called Compressorhead have shown the ability to play songs like Nirvana's "Smells Like Teen Spirit," and Motörhead's "Ace Of Spades." In telemarketing, it will become harder and harder to tell whether you're speaking to a human or a robot on the phone as evidenced by a clip from 2013 that Cruz played in his presentation:
Man: "Hey, are you a robot?"
Robot: "Haha what? No, I am a real person. Maybe we have a bad connection, I'm sorry about that."
(One suggestion: Maybe teach the robots to not lie.)
In the medical field, Cruz cites "Molly," an animatronic nurse that can read diagnostics, and "Actroid F," a lifelike robot nurse developed in Japan.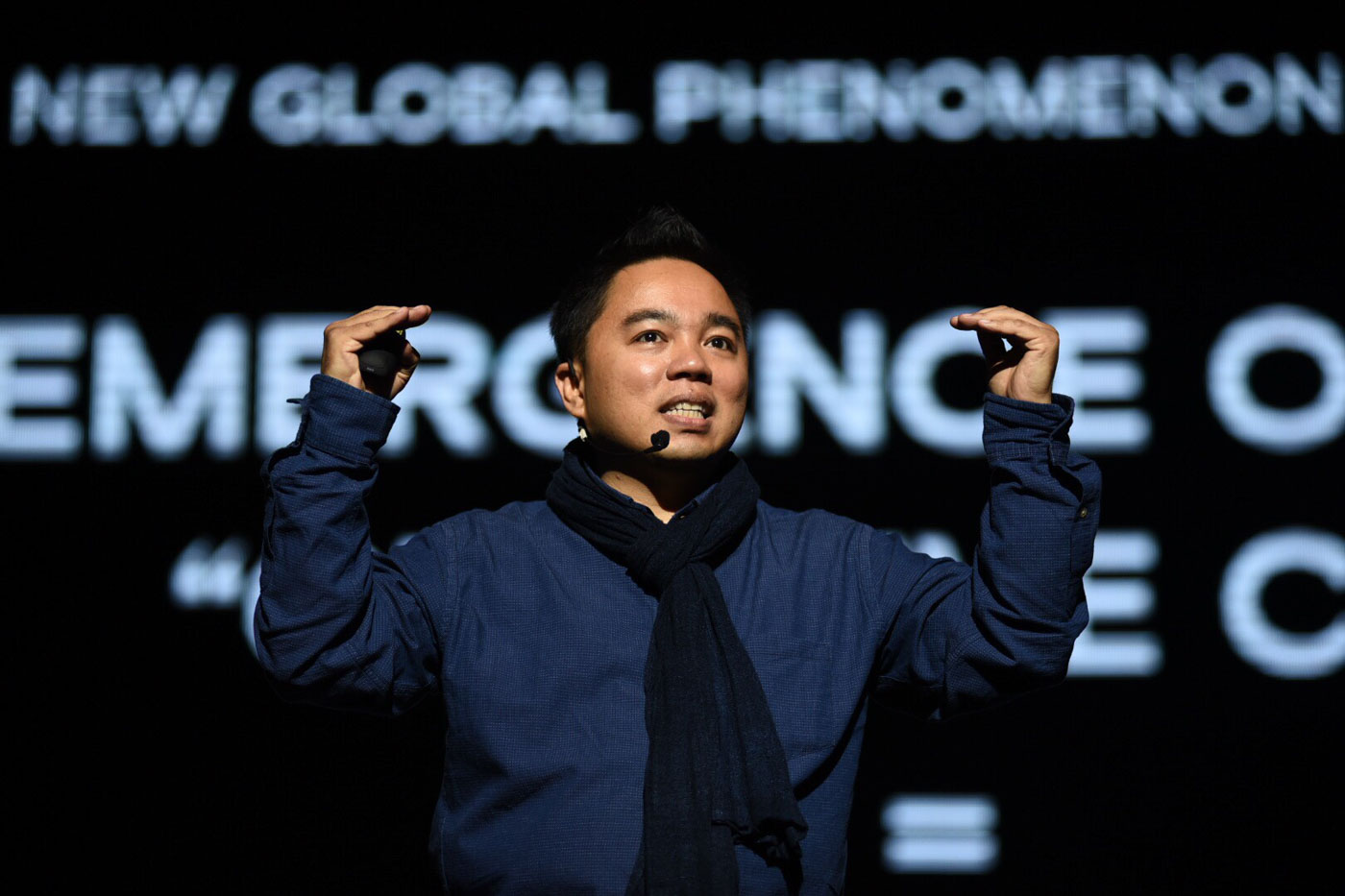 Where do we go from here?
Who might be affected by this swell of automation?
To provide a clearer picture, Cruz points to a specific segment: Overseas Filipino workers (OFWs).
He says, "Technology and A.I. is disrupting even their future. What does that mean for the 2.3 million OFWs?" Following the assumption that robots can replace OFWs, the figure could decrease.
Or it won't. Technology's effects have never been the easiest thing to predict.
Cruz himself acknowledges this: "We don't know what's ahead. We have no idea what it's going to do for us and do for humanity, moving forward. Why is that? How we think about the future is only relatable to what has happened in the past. We can only judge our progress based out of what we've seen 50 years ago, 60 years ago, even 20 years ago. It's impossible to predict the future."
The only thing Cruz says he can be certain of is that technology is accelerating exponentially. He says, "The rate at which humanity is accelerating with technology is getting faster and faster. In the next five years, we will be 32 times more powerful in terms of computing power. In the next 10 years, a thousand times. In the next 30 years, we'll be a billion times more advanced. In the following 40 years ahead of that, we'll be a trillion times more advanced. In the next 50 years, we'll be quadrillion times more advanced."
Championing creativity
How do we not become obsolete?
Cruz has a simple solution: be human.
"Being able to play, imagine, invent and create – those are the things that A.I. can still not do, not yet at least. There's one important skill that robots could not really master and that's creative thinking. So to me, the rise of robots equals the rise of the creative class."
As robots take over routine tasks, we're left with more time to deploy creative abilities. More and more, it will not be about the strength of your back, as Cruz puts it, but the strength of your mind – to think creatively, to work out creative solutions that machines can't imagine yet. More and more, we'll be able to focus on our passions, too.
On this, Cruz quotes a hero of his, futurist and musician Brian Eno: "One day, humans will be living a life of leisure, our every one need met by machines and computers, leaving us free to pursue more intellectual and creative pastimes. And rather than engaging in tedious, repetitive work, this will herald a new arrival of the leisure economy."
In a nutshell, the leisure economy is where an individual reaps financial benefits from pursuing a passion. And it's happening right now. People sharing their love of food, travel, sports or fashion on the Internet, and developing a revenue stream out of it—that's the leisure economy. Musicians and artists self-publishing their works online, and building an audience out of it – that's the leisure economy.
Cruz has his own examples: skateboarder Paul "P-Rod" Rodriguez and former basketball player Kobe Bryant. They're star athletes but in essence, they were still people who pursued a hobby or a pastime intensely. What Cruz may be saying is that technology has the power to create an environment where we have more time to spend on a creative pursuit.
Cruz later cited more examples that more people will be able to relate to without being a genetically gifted 6'7" athlete. Eighteen-year-old kids can become millionaires overnight through gaming.
In one Defense of the Ancients (DotA) 2 tournament, a team of five kids won a five- million dollar purse. Twenty-six-year old YouTube video-blogger from Sweden, PewDiePie (real name: Felix Kjellberg), earned 12 million dollars in 2015. Thirty-one-year-old Rosanna Pansino who teaches people how to bake on Youtube made 2.1 million dollars in the same year. Like Kobe and P-Rod, these are individuals who pursued a passion intensely.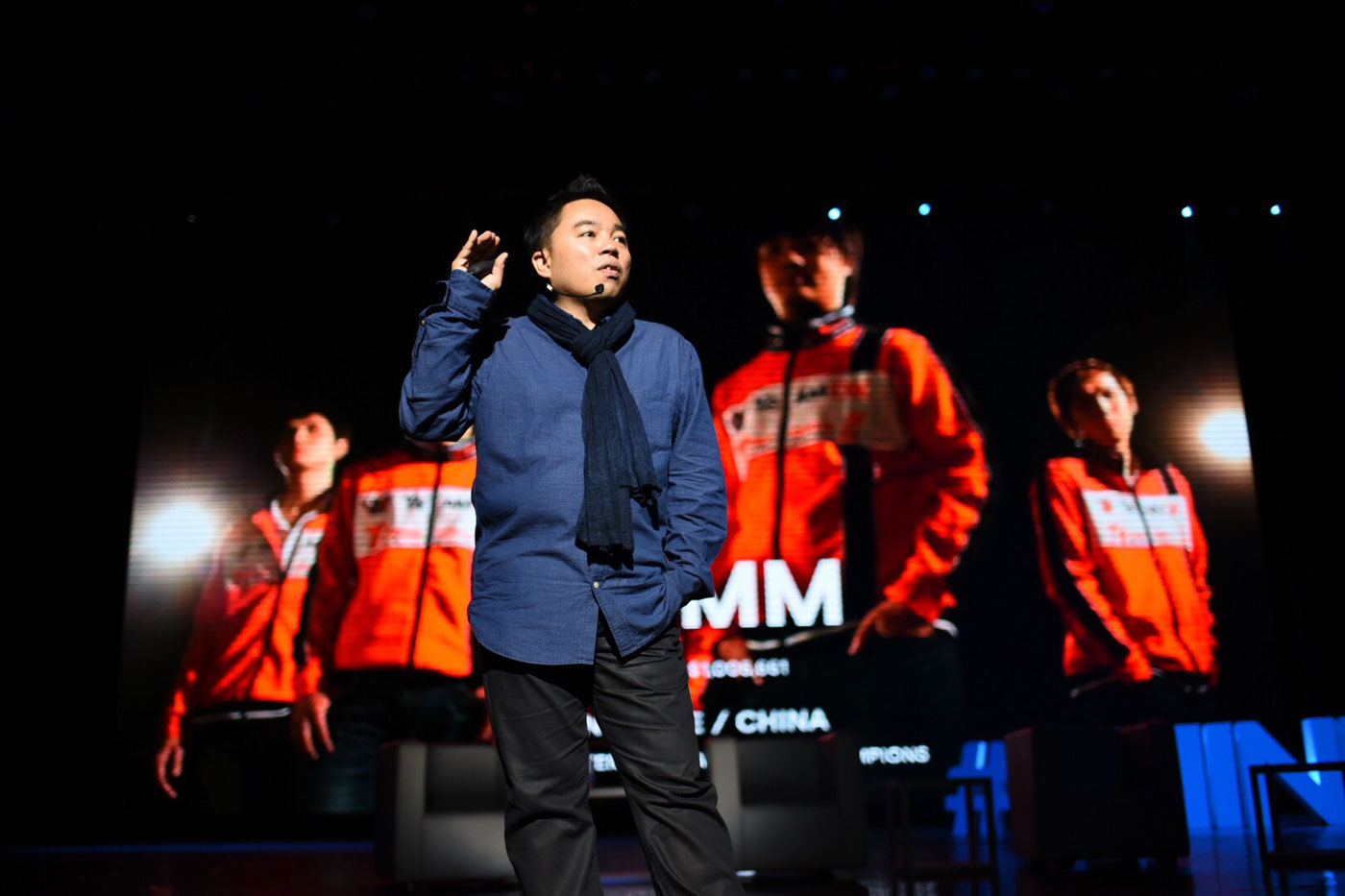 Mutual coexistence 
Through technology, they were able to showcase this passion, for which they were rewarded monetarily. Through technology, PewDiePie, Rosanna Pansino, and young e-sport players didn't have to go through the task of finding a TV network that would broadcast their talents. They instead focused on following a passion, with the awareness that they'll have the technological tools at hand that would allow their audience – individuals with similar interests – to find them.
Today's generation is lucky that technology – the platforms, the automation – has paved this avenue for creativity. What technology can't automate is our desire to create. That one is up to us. In closing, Cruz encourages us to take advantage of this moment:
"Rethink, reimagine, reinvent the Philippines. Make ideas that evolve who we are. We are at a golden moment in history where creativity is the engine. Let's play to invent tomorrow, but let's start today. Let's rewrite the rules to write our new chapter." – Rappler.com