In 'Pass The Message (Bakuna edition),' Kapitan Tambay illustrates how factual information can be distorted or misinterpreted
Kapitan Tambay, a Filipino illustrator, comics artist, and animator who's known for his humorous takes on politics, has participated in campaigns against vaccine disinformation and on data awareness through comic strips.
Both comic strips were commissioned by the Foundation for Media Alternatives (FMA) under the Initiative for Media Freedom (IMF), a five-year program implemented by Internews and funded by the United States Agency for International Development (USAID).
In "Pass The Message (Bakuna edition)," Kapitan Tambay starts the story with a doctor telling a patient about the possible side effects of the COVID-19 vaccine. 
When the patient relayed the information to other people, however, the possible side effects were misconstrued. The seemingly helpful advice turned into a deadly weapon, leading to more people having doubts about the COVID-19 vaccine.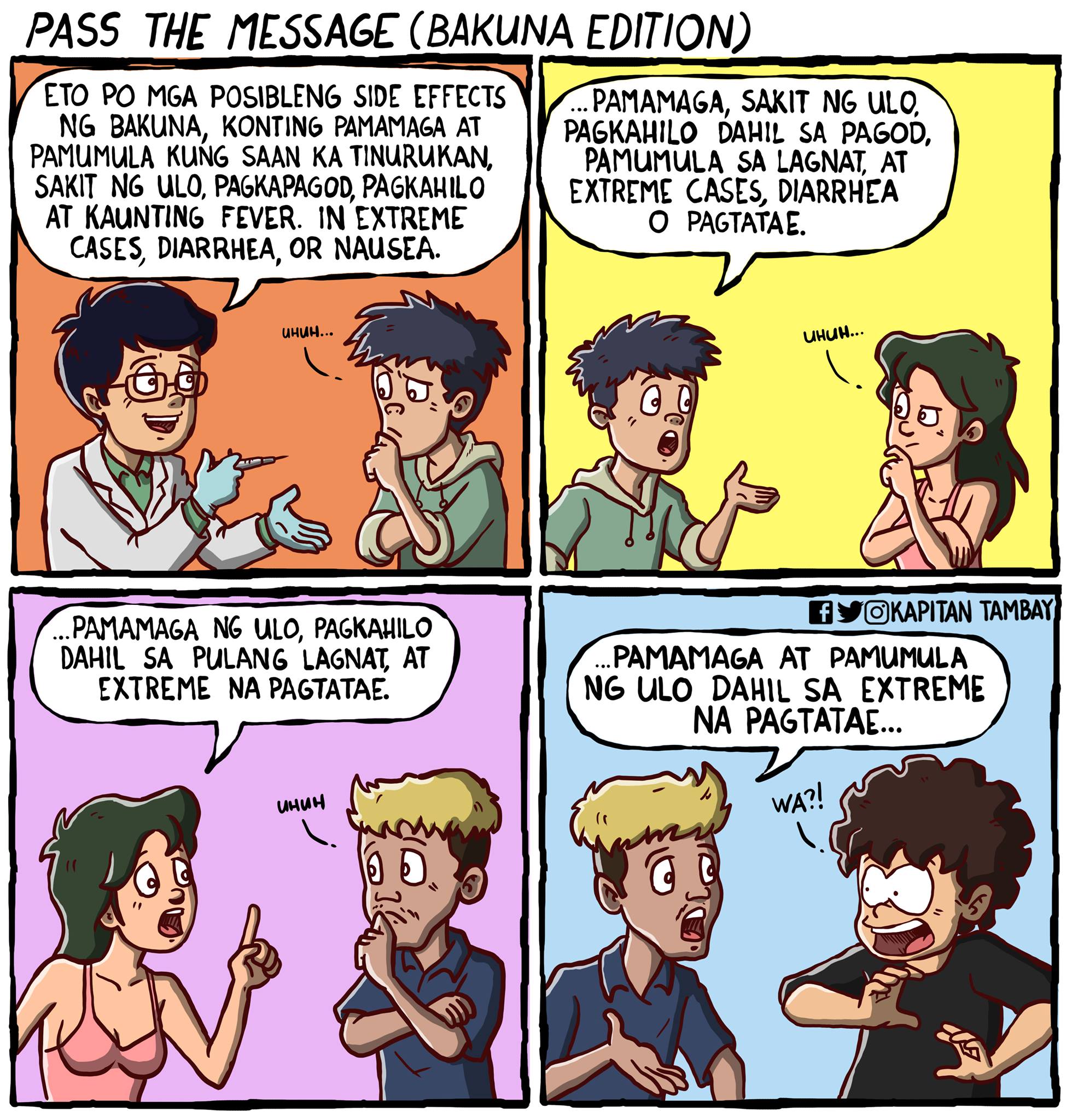 In the second comic strip, Kapitan Tambay warns about the dangers of cyberspace, especially for parents who click even the most dubious posts.  He imparts this through the story of a daughter who is convincing her parents not to give their personal information for absurd reasons – such as winning online raffles and doing random surveys.
One such danger is identity theft – criminals use the personal information they stole from other people to clean out their bank accounts, among other criminal acts.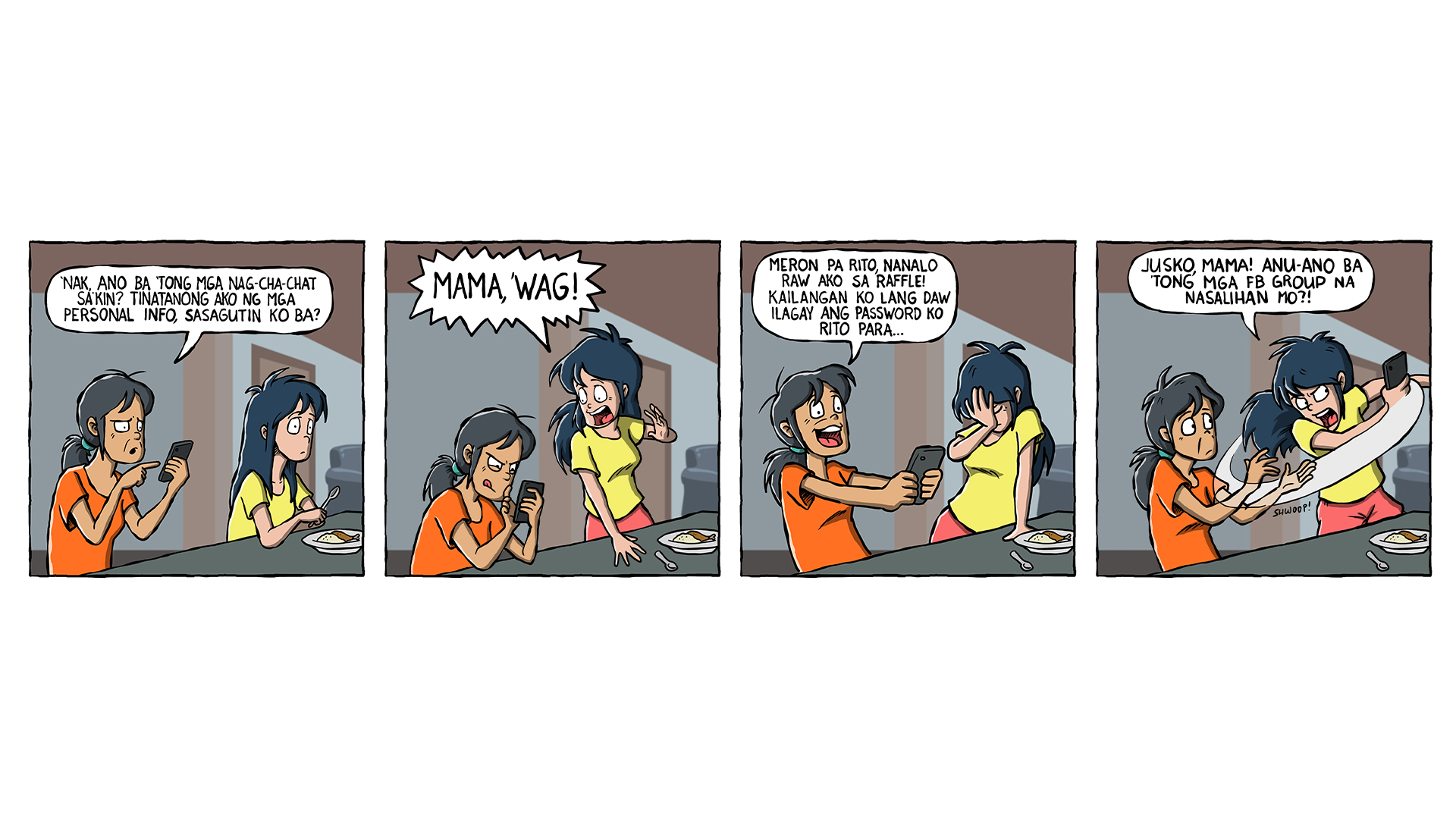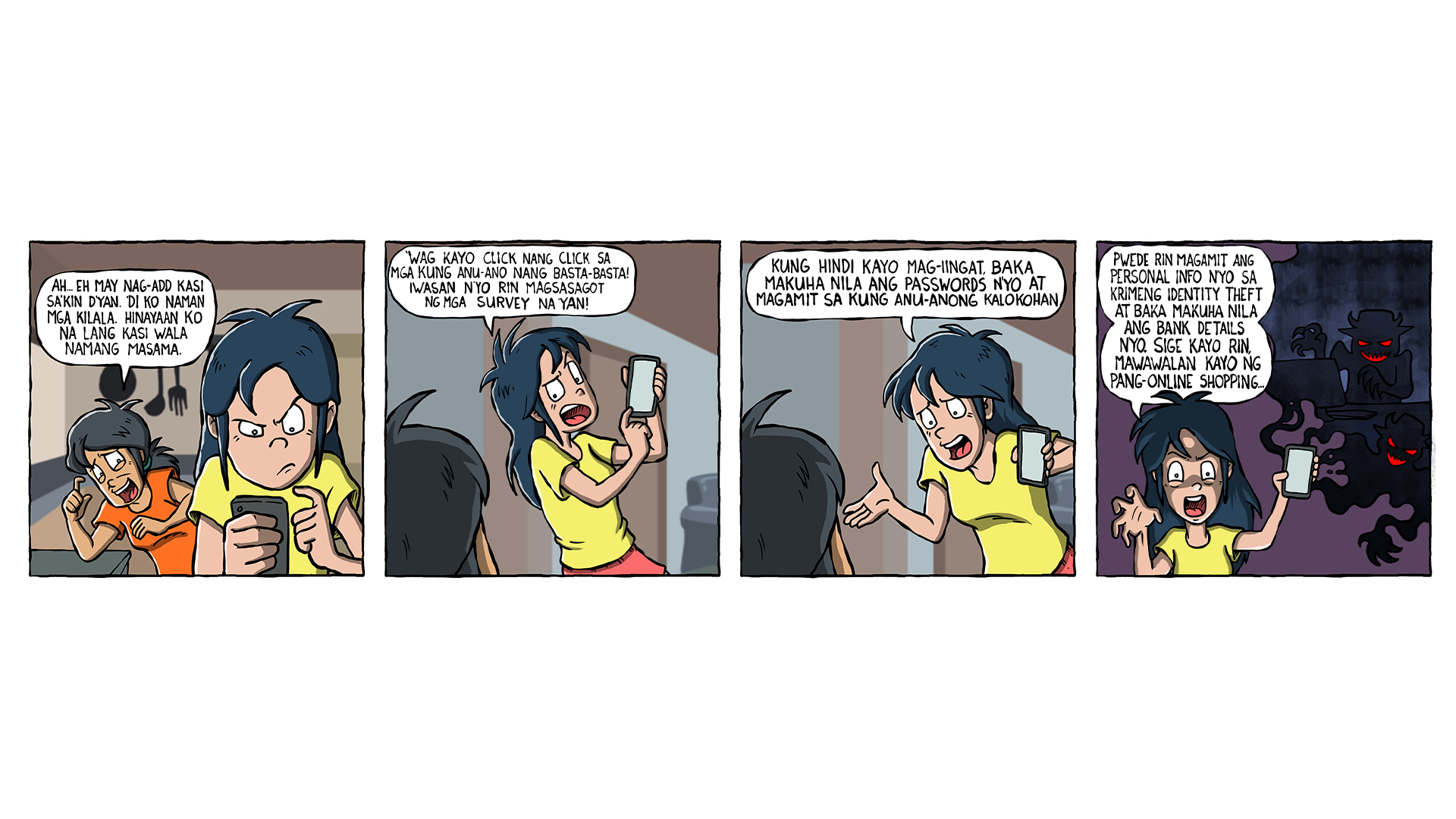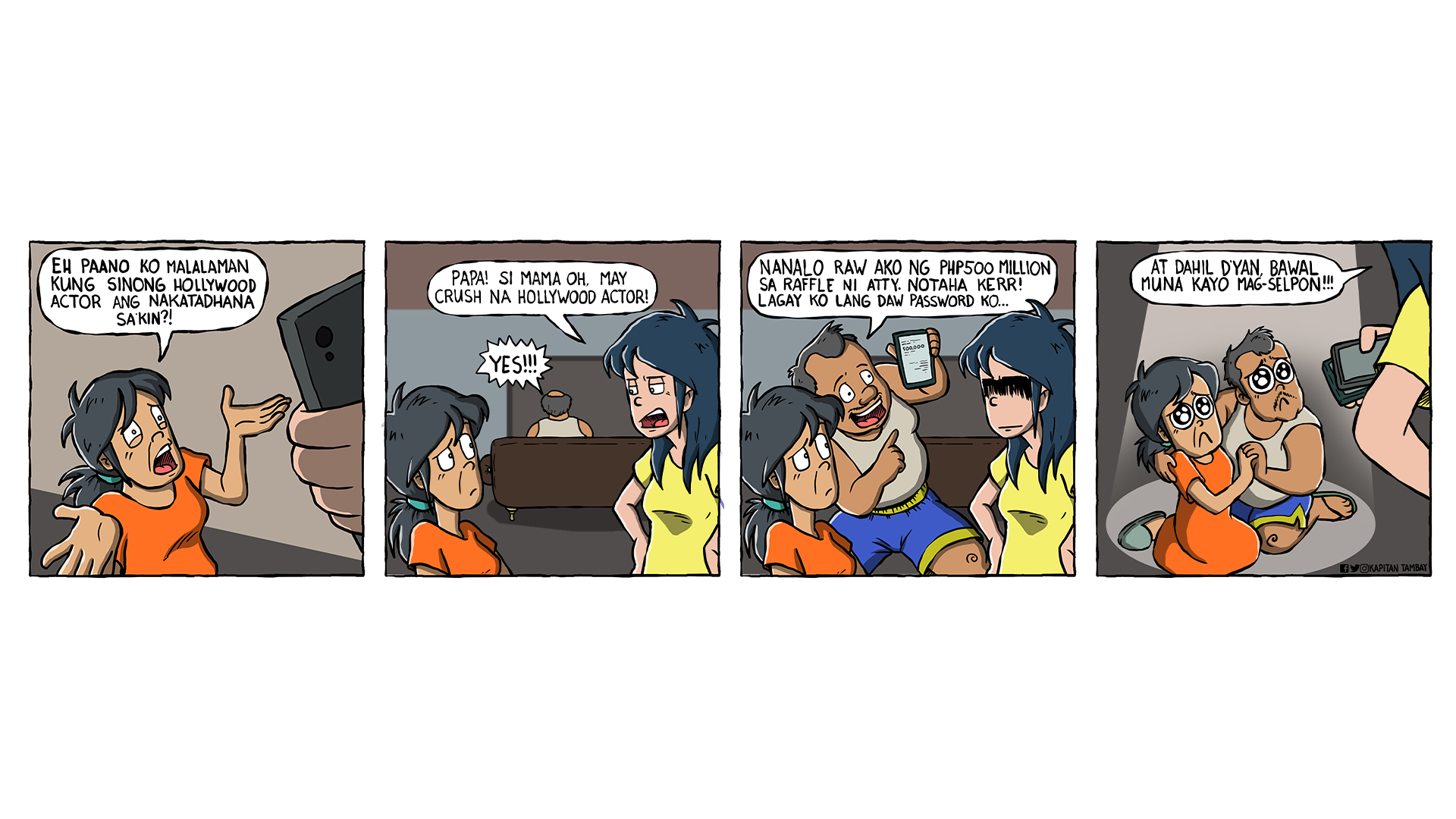 Through these comic strips, Kapitan Tambay aims to highlight the importance of being careful with information for everyone's protection. – with reports from Jeff Winxin Collado/Rappler.com