Jesie Castro, through Overheard Comics, tackles media information literacy by illustrating a story of friends where one of them is seemingly engaged in sharing fake news online
Jesie Castro, a Filipino illustrator and designer based in Manila, takes part in the conversation for media information literacy by making a series of comics strips tackling the prevalence of fake news online.
Jesie Castro is the brains behind Overheard Comics, a digital comic on social media platforms that tackle stories of the mundane.
This time, in the comics he made for the Foundation of Media Alternatives (FMA), he portrays relatable scenarios about people correcting friends who share misinformation and disinformation in social media.
The comic strip was commissioned by the FMA under the Initiative for Media Freedom (IMF), a five-year program implemented by Internews and funded by the USAID with the support of the American people.
In the first installment, Jesie introduces how fake news can be very believable since they play by the credulous nature of those people with the same beliefs as the propaganda. As critics and journalists have pointed out in the past years, online algorithms largely influence what people see on their feeds.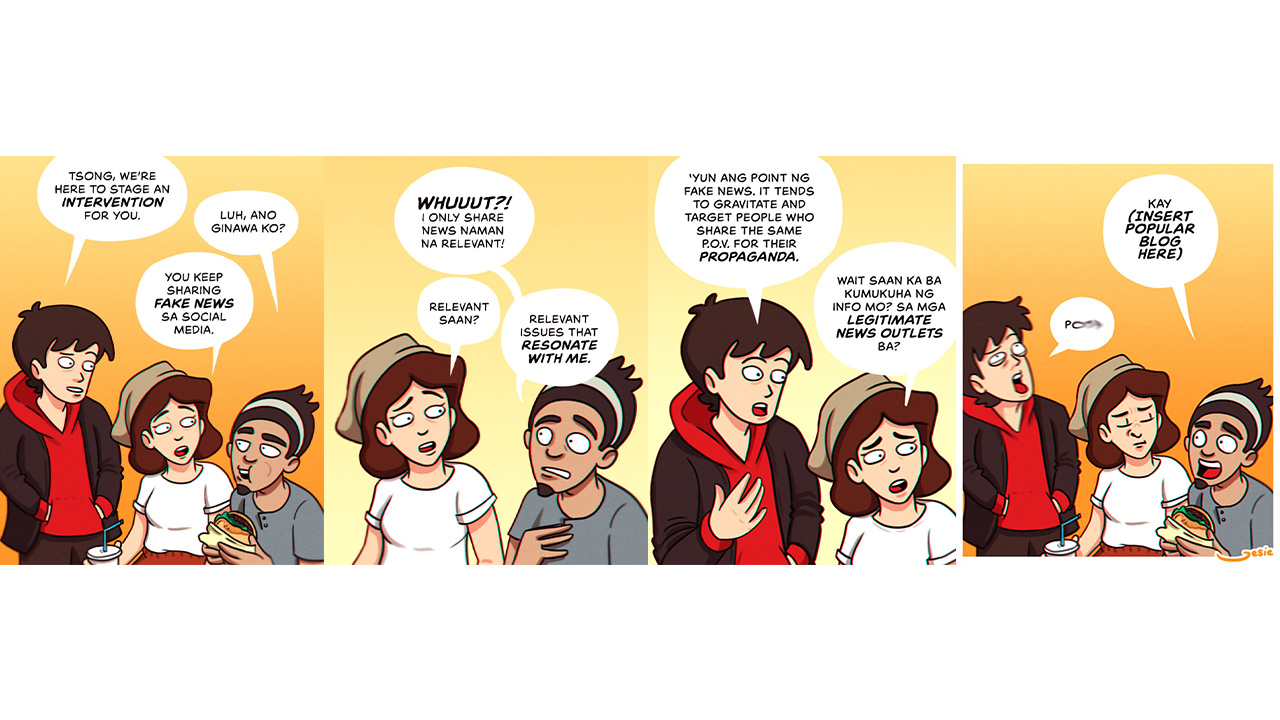 Following these, Jesie also takes on websites that are pretending to be genuine news outlets. For example, Rappler has fact-checked several online claims that came from impostor websites.
Through the comics, Jesie advised the public to rely and trust in organizations that conducts fact-checking like Vera Files, Tsek.ph, and Factrakers (CMC). Rappler is also a third-party fact-checking partner of Facebook in the Philippines.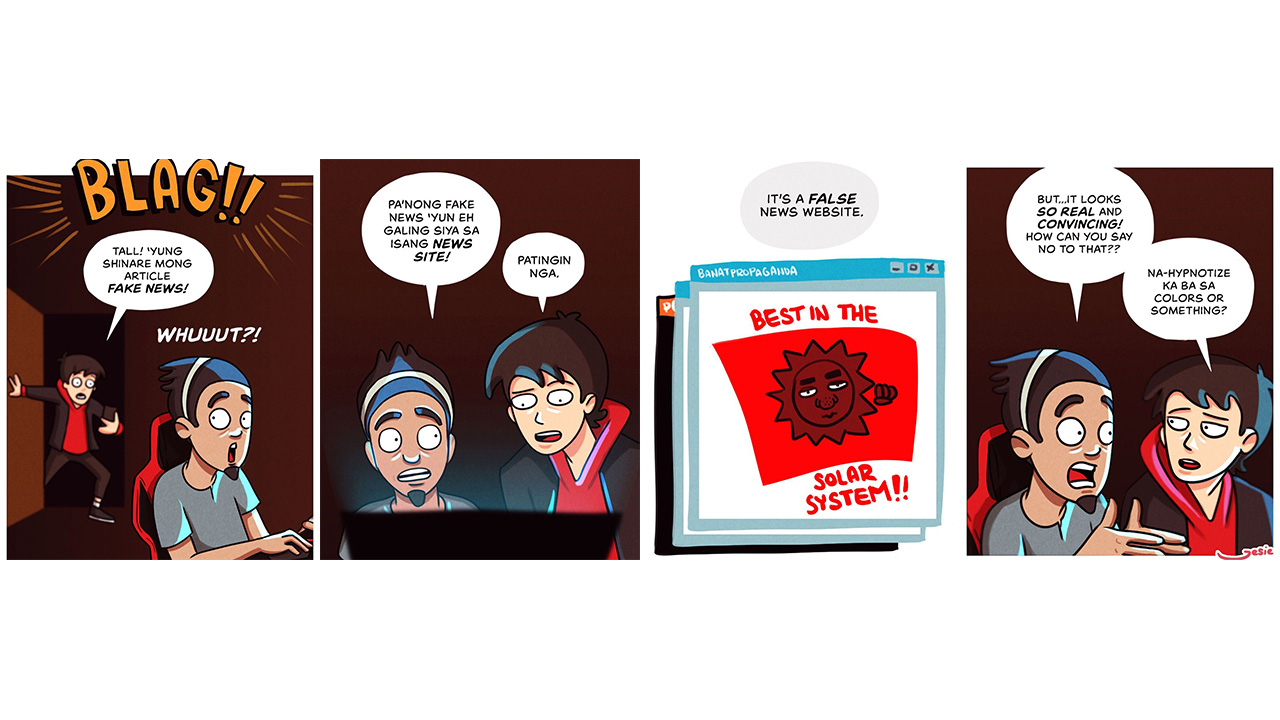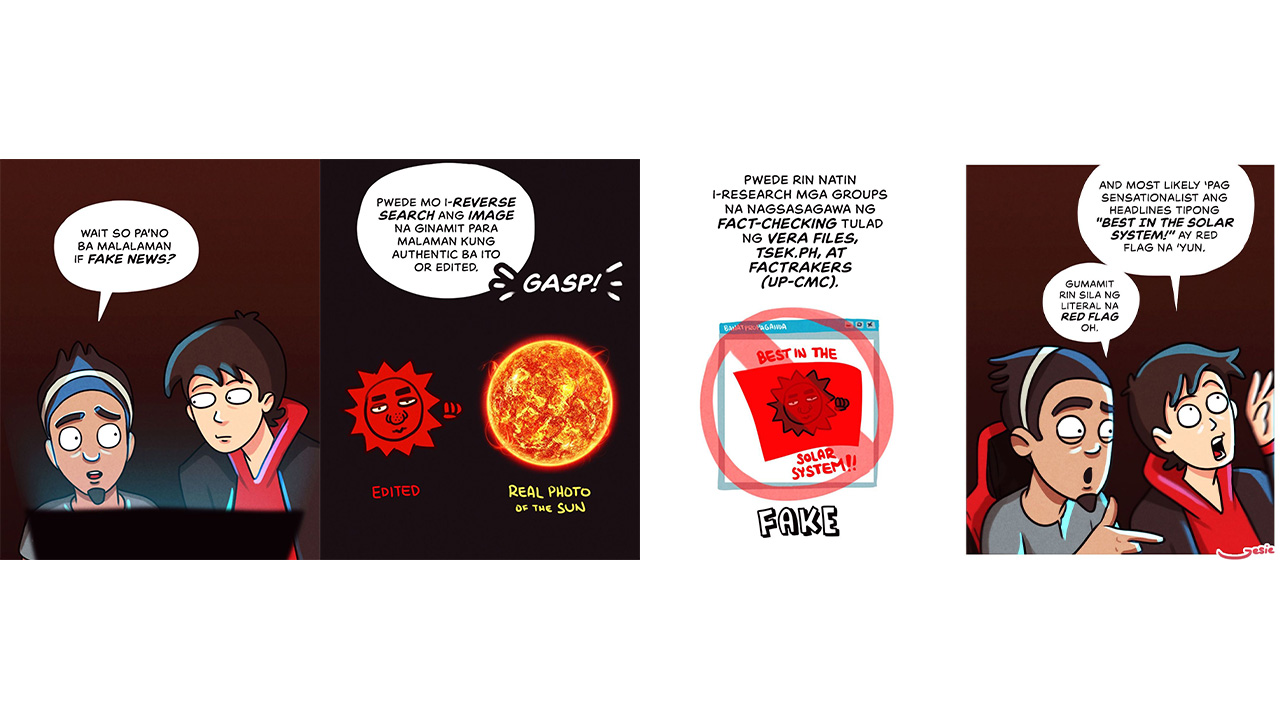 By portraying a very common scenario for many Filipinos who have friends or family members who share false information online, Jesie aims to use relatability to convey his take on media information literacy. – with reports from Jeff Winxin Collado/Rappler.com