The tourism department says the island accommodated 376,171 foreign tourists from January to March 2018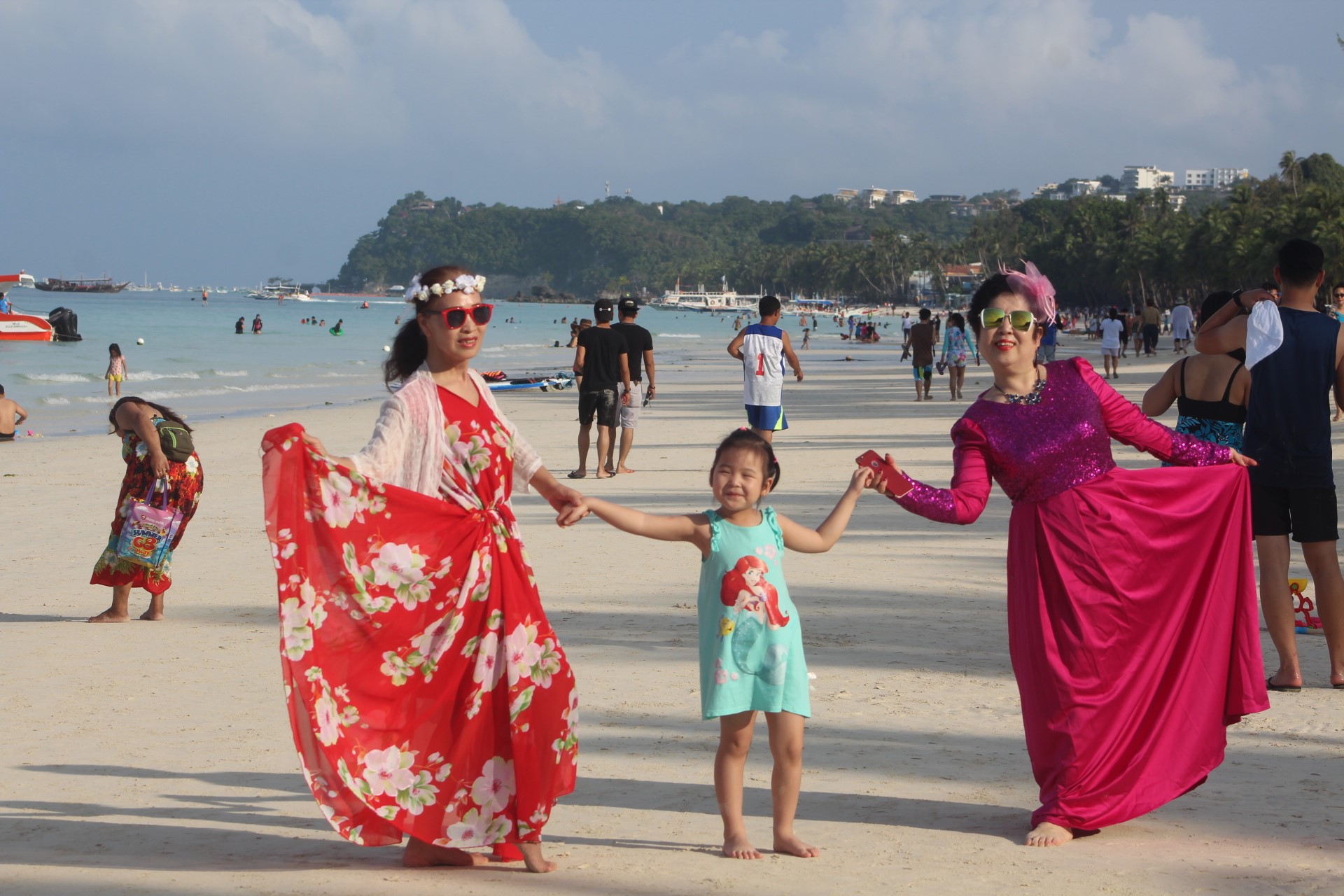 AKLAN, Philippines – Amid news of its impending closure, Boracay Island attracted a total of 553,074 tourists during the first 3 months of 2018. 
Domestic tourists registered 164,911 arrivals or 30% of the total inbound visitors, while foreign tourists registered 376,171 arrivals – up by 32% from the 284,878 tourists in 2017, the Department of Tourism's Boracay office said.
In addition to domestic and foreign tourists, 11,992 overseas Filipino workers also arrived in Boracay from January to March.
Chinese and Korean tourists topped the foreign arrivals for the first 3 months, accounting for 78% of the total number.
China was the leading international market with 169,647 tourists – a 41% increase compared to the 99,911 tourists during the same period in 2017.
Korea came in second with 122,129 tourists – more than the 98,782 arrivals in the first quarter of 2017. 
The other inbound markets in the top 6 are the following:
United States – 7,912 tourists
Taiwan – 7,705 tourists
United Kingdom – 6,613 tourists
Malaysia – 4,976 tourists
The surge in tourist arrivals from neighboring countries was attributed to thriving cruise ship tourism, as well as direct and chartered flights from mainland China, Korea, and Taiwan to the province of Aklan.
In terms of regional groupings, East Asians from Japan, Hong Kong, China, Korea and Taiwan led with 306,362 arrivals.
Tourists from Northern Europe (Norway, Denmark, Sweden, Ireland, United Kingdom and Finland) accounted for 11,559 of the arrivals, followed by North America (Mexico, USA and Canada) with 10,517, and Southeast Asia with 9,131.
Meanwhile, countries in Western Europe (Belgium, Austria, Switzerland, Germany and France) contributed 8,510 of the island's tourists. 
With the planned 6-month closure that will start on April 26, Boracay Island will likely miss its 2-million tourism target for 2018, since local and foreign tourists will not be allowed to enter the island, to give way for its clean-up and rehabilitation. – Rappler.com