This is AI generated summarization, which may have errors. For context, always refer to the full article.
The Supreme Court 3rd Division defers action on dismissed Cadet First Class Aldrin Jeff Cudia's plea to graduate from the academy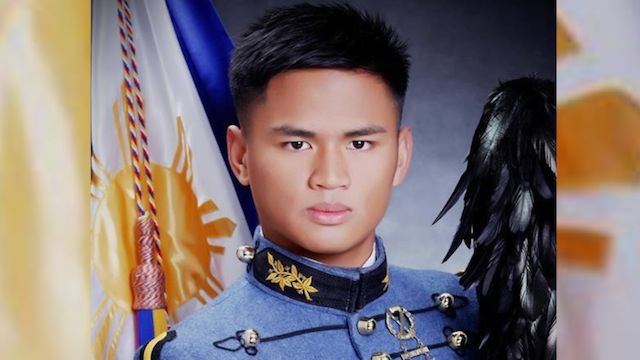 MANILA, Philippines – The Supreme Court (SC) on Wednesday, March 19, asked the Armed Forces of the Philippines (AFP) and the Philippine Military Academy (PMA) to issue a reply-comment on the suspended graduation of Cadet First Class Aldrin Jeff Cudia.
The SC 3rd Division deferred action on Cudia's plea to graduate from the academy. The cadet was dismissed from the military academy for supposedly lying, a violation of the PMA Honor Code.
Cudia wanted to be included in the list of graduates and be granted his honor award, but the SC order came belatedly – 3 days after the PMA graduation rites. His family said Cudia was expecting to graduate as salutatorian of his class and at the top of his Navy class.
Cudia was 2 minutes late for his 3 pm English class (ENG 412) on Nov 14, 2013, claiming he was "dismissed a little bit late" in a previous class.
He got dismissed from the academy as the Honor Committee found him guilty of lying about the "explanation" behind his tardiness.
The Honor Committee is a powerful group in PMA composed entirely of students. The committee probes and rules on reports of alleged violations of the PMA Honor Code, which orders cadets not to lie, cheat, steal, or tolerate those among them who do.
Major Agnes Lynette Flores, PMA public affairs office chief, earlier said in an interview with radio station dzBB that Cudia was accused of committing two other violations – both involving alleged cheating – in his final year in PMA.
On March 14, prior to the PMA graduation rites, the Commission on Human Rights released a report recommending that Cudia be allowed to graduate with his classmates. (VIDEO: CHR probes PMA cadet dismissal, examines honor system)
On the evening of Saturday, March 15, Cudia and his family tried but failed to convince President Benigno Aquino III and Defense Secretary Voltaire Gazmin to allow him to graduate this year. The meeting lasted for two-and-a-half hours.
Cudia's appeal before the President, however, has led the AFP leadership to order a review of the PMA's honor system.
Watch this report below.
– Rappler.com