This is AI generated summarization, which may have errors. For context, always refer to the full article.
President Aquino, who has divested his other interests since 2010, says the increase in his wealth is due to interest income from his cash-on-hand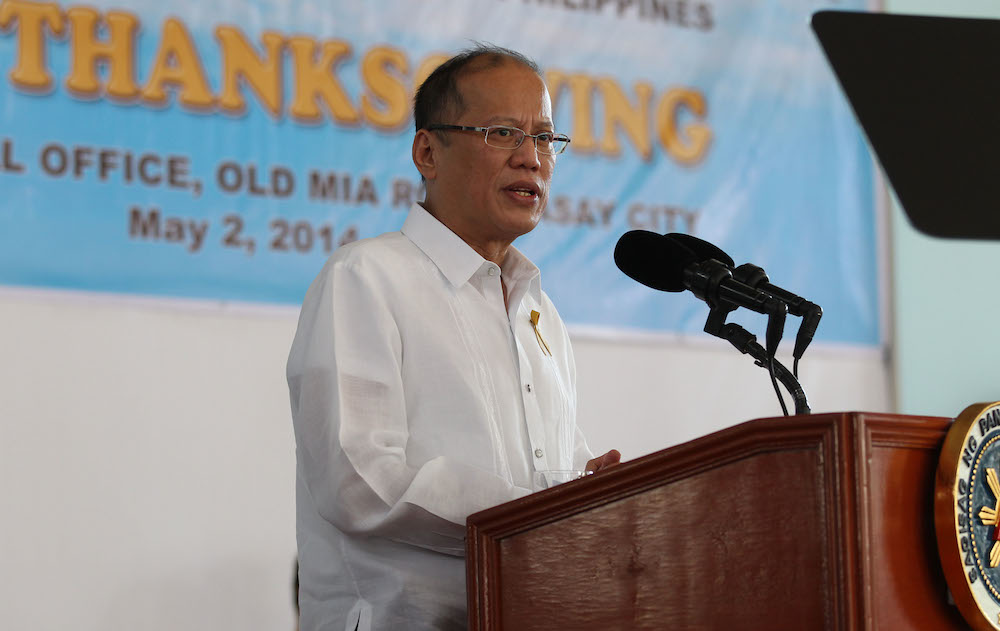 MANILA, Philippines – President Benigno Aquino III said on Friday, May 2, that he was P1.3 million richer in 2013 primarily due to "interest income."
Aquino said in a media interview in Tagbilaran City, Bohol, that his increased wealth is reflected in his 2013 Statement of Assets, Liabilities and Net Worth (SALN) submitted to the Office of the Ombudsman ahead of the April 30 deadline.
"It has been submitted. I did not personally submit it…. It increased by, if I am not mistaken, P1.3 million," he said, when asked if he had submitted his SALN.
He said the increase was accrued from "primarily interest income."
Watch this report below.
When asked to elaborate, the President said his cash on hand was earning interest income.
He said he had divested his other interests when he assumed the presidency, and that, "to a large degree," his sisters were advancing payment on his personal expenses like his clothing. 
"They are handling it, to be liquidated with them. I would pay them by the time that I recover full control of the assets that I have. They are paying for it first, to a large degree. So I expect my last SALN to have a marked reduction," Aquino said.
The bachelor President earns a monthly salary of P120,000. 
Aquino declared a P54.9-million net worth in 2010, which increased to P65.130,264 in 2011.
In 2012, the President's SALN was slightly lower at P65,128,604 million.
Aquino's assets are mostly real estate properties, including two residential lots and a house, a commercial lot, and two agricultural lots. He does not have any liabilities. – Rappler.com