The Speaker brings with him the 'gravitas' that the young congressmen-prosecutors don't have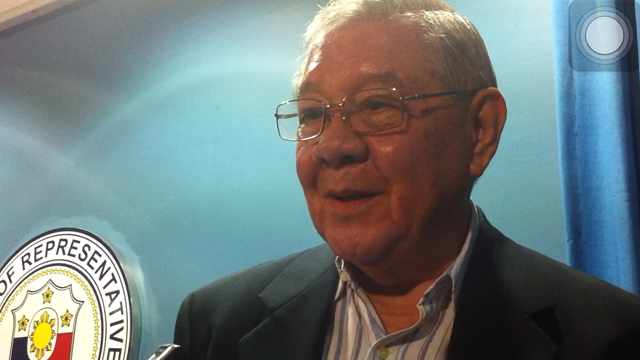 MANILA, Philippines – House Speaker Feliciano "Sonny" Belmonte Jr is the third speaker for the House prosecution panel as it makes its final arguments Monday, May 28.
The 75-year-old astute politician will stand before senator-judges, bringing to the prosecution panel the gravitas that it apparently lacked.
The young prosecutors led by Iloilo Rep. Niel Tupas Jr. have suffered a beating in the impeachment court.
Final word
Belmonte's will be the final word before the senators vote to convict or acquit Chief Justice Renato Corona.
Lead prosecutor Niel Tupas Jr. and deputy lead prosecutor Rodolfo Fariñas will deliver closing arguments for the prosecution. They will be followed by their counterparts from the defense panel, Serafin Cuevas and Eduardo de los Angeles. Based on the rules of the Senate impeachment court, the House prosecution panel gets the last word.
Both the prosecution and the defense will have one hour each to present their closing arguments. It is up to them to divide the time among their speakers.
Reunion
It will be some sort of reunion for Belmonte and many of the senators. About a decade ago, Belmonte was the impeachment manager of the prosecution panel against then President Joseph Estrada. He was also the House minority leader that led the impeachment complaint against Estrada.
A third of the jurors in the Estrada trial are the same jurors in Corona's. They are Senators Franklin Drilon, Loren Legarda, Juan Flavier, Sergio Osmena, Miriam Santiago, Juan Ponce Enrile, Vicente "Tito" Sotto, and Gringo Honasan.
Lead private prosecutor Mario Bautista was also a  private prosecutor against Estrada. And more interestingly, prosecutor Raul Daza was a part of the defense panel of President Estrada.
Estrada's impeachment trial did not reach as far as Corona's trial. It was aborted after the House prosecution panel walked out of the proceedings, triggering Edsa 2 that eventually led to the ouster of Estrada. – Rappler.com