From the amount, P3.76 billion will be used to buy more PCOS machines for the 2016 polls to augment the units currently in Comelec's inventory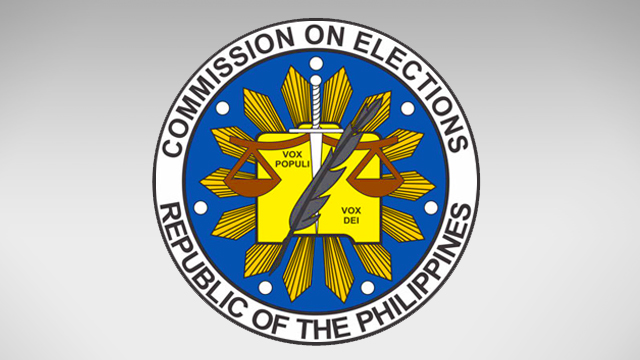 MANILA, Philippines – With the 2016 national elections on the horizon, the Commission on Elections (Comelec) requested a budget of P16.8 billion ($382 million*) for 2015, 6 times bigger than its P2.8 billion ($63.6 million) budget in 2014.
In a statement on Wednesday, August 13, Senate President Pro Tempore Ralph Recto described the increase as a "high price we're being told to pay to have clean elections in 2016."
The Comelec's budget proposal was stated in a briefing paper submitted by the Department of Budget and Management (DBM) on the proposed P2.6-trillion ($59 billion) national budget for 2015.
Of the amount, P3.76 billion ($85.5 million) will be used to purchase 41,800 precinct count optical scanner (PCOS) machines that costs P90,000 per unit. The planned acquisitions would augment the 78,168 PCOS machines currently in the Comelec's inventory.
In all, the Comelec plans to spend P11.43 billion ($260 million) for assorted new equipment. It also requested P1.2 billion ($27.3 million) for "preparatory activities" for the 2016 polls, including the ongoing voter's registration.
Recto said he was withholding his judgment on the P16.8-billion proposed budget, pending inputs from the poll body and other stakeholders.
'Lower administration cost'
However, he suggested that "there is no harm in looking for other means on how to bring down the cost of administering elections," given the frequency of conducting elections in the country.
Besides the national and local elections held every 3 years, the Philippines holds barangay (village) elections and Sangguniang Kabataan (SK or youth council) polls. Nearly 700,000 officials are elected by the people in all these polls.
"We can only hire less than a thousand doctors, probably a hundred PhD scientists and about 10,000 policemen every 3 years but we recruit elected officials in bulk, by the hundreds of thousands during the same period," he said.
Recto also noted that the Comelec's planned P11.4-billion expenditure for new equipment is many times bigger than equally-important items in the budget, like the proposed expansion of the Ninoy Aquino International Airport (NAIA), the salary of new doctors hired by the Department of Health (DOH) in 2015, and the total senior citizens pension for 2015.
"Kung ganoon kalaki ang gastos, maraming magtatanong kung bakit tayo bibili ng ganun kadaming PCOS machine na gagamitin lang once every 3 years gayong mas kailangan natin ng dialysis machines o X-ray machines," Recto said.
(If that's how big the cost is, many would ask why we would buy that many PCOS machines that are only used once every 3 years, when dialysis or X-ray machines are more important.)
Earlier, doubts on the integrity of the PCOS machines resurfaced after there were reported instances of a big disparity between the PCOS count and the manual count in Nueva Ecija during the 2013 midterm elections. Senator Aquilino Pimentel III, chairman of the Senate committee on electoral reform, plans to probe the alleged poll fraud. – with reports from Michael Bueza/Rappler.com
* $1 = P43.99