Few local government units taking advantage of scientific data on disaster-preparedness could undermine the government's goal of building back better after Yolanda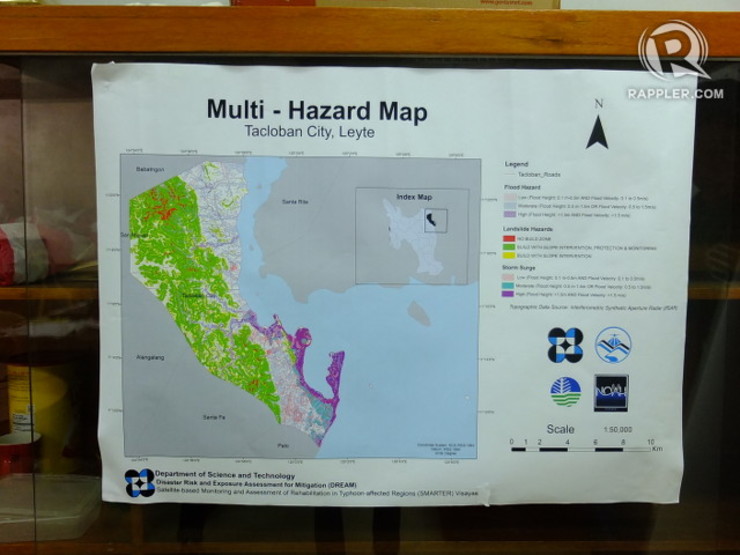 MANILA, Philippines – Information for disaster-ready city planning is available but very few local governments hit by Super Typhoon Yolanda (Haiyan) seem to be using it.
Almost a year after the November 8, 2013 typhoon, most LGUs are not taking advantage of scientific data collated by the Yolanda Rehabilitation Scientific Information (YORINFO) Center, a one-stop-shop for science-based information meant to guide recovery efforts.
According to the Department of Science and Technology (DOST), only one town has requested for data like multi-hazard maps from YORINFO Center, put up jointly by DOST and the Department of Environment and Natural Resources (DENR).
So far, Guiuan town in Eastern Samar is the only local government unit to directly request for maps that would give a scientific basis to the government's campaign to "build back better."
Most requests made are from national government agencies and the private sector.
"Guiuan is the only local government unit. Eight agencies have sent us requests," Brent Dargantes, senior research analyst for DOST, told Rappler on Monday, October 27. (READ: Guiuan after Yolanda: A terrifying wasteland)
But Yolanda devastated 171 towns and cities when it barreled into the country on November 8, 2013. The fact that these LGUs aren't requesting for data from the DOST is worrisome, said John Louie Fabila, a DOST chief science research specialist.
"They should know [the maps] themselves so that when calamity strikes, they can move on their own.They wouldn't have to call on national government agencies to get the data. Will it always just be national agencies in the know? If LGUs don't know how to use these maps, they will be at a disadvantage," he told Rappler in a mix of English and Filipino.
Science-based rehab
The 8 requesting agencies include national government agencies such as the Department of Social Welfare and Development (DSWD), Department of the Interior and Local Government  (DILG), DENR, Bureau of Fisheries and Aquatic Resources (BFAR) and the National Housing Authority (NHA). 
Climate change research institute Oscar M Lopez Center, Training Center for Applied Geodesy and Photogrammetry, and the United Nations also asked for maps.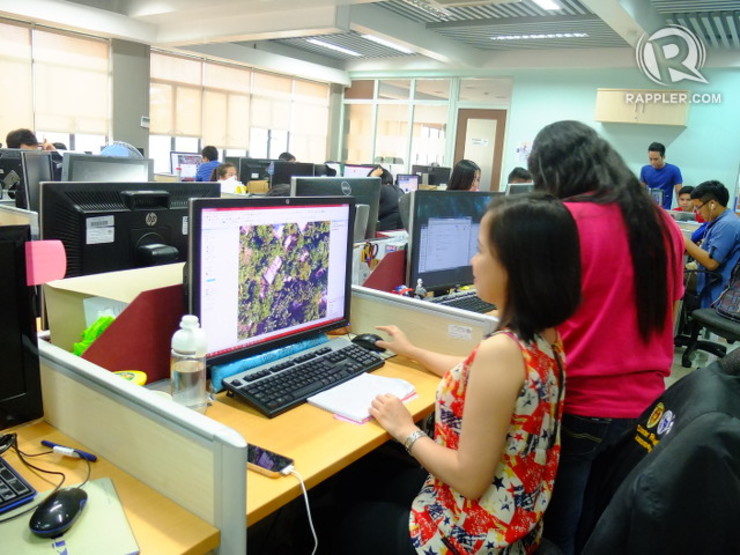 It's possible for other LGUs to have already gotten access to the maps and other data from these agencies, said Fabila.  
But LGUs with their own copies of the maps would ensure the scientific data is used for localized rehabilitation efforts.
After all, it's the LGUs that are the most knowledgeable about their community and it's the LGUs that will have to implement long-term disaster preparedness after receiving assistance from national government, private sector and foreign donors.
Yolanda-hit LGUs could have requested for their multi-hazard maps from DOST as early as December 2013, a month after Yolanda, when the government began centralizing all disaster-relevant data from its various agencies. 
The YORINFO Center was formally launched last May 2014.
The center collates all the maps created by government agencies like DOST's Project NOAH, PAGASA, Phivolcs, and the DENR's Mines and Geosciences Bureau (MGB) so that those doing recovery work can get all the data they need to plan out their rehabilitation.
Multi-hazard maps and flood hazard maps are just some of the data available through YORINFO Center.
Multi-hazard maps identify the vulnerabilities of LGUs to threats like landslide, flooding, sea level rise and storm surge. (READ: 6 ways climate change will affect PH cities)
Flood hazard maps identify specific areas in LGUs near river systems that may be inundated by varying amounts of rainfall. 
These maps can go down to the barangay (village) level, pinpointing exactly which areas are most exposed to these hazards and which are the safest. 
This information can guide climate-resilient and disaster-resilient land use planning, said Fabila. 
For example, the maps can tell them where it is best to build evacuation centers or which areas should be no-build zones. It can also help LGUs identify the safest route for its citizens to take when it floods.
The DOST previously said it had already accomplished flood hazard maps for more than 5,000 barangays.
Lack of awareness
The low compliance of LGUs in asking for the maps could stem from a lack of awareness on how they can be used, said Fabila.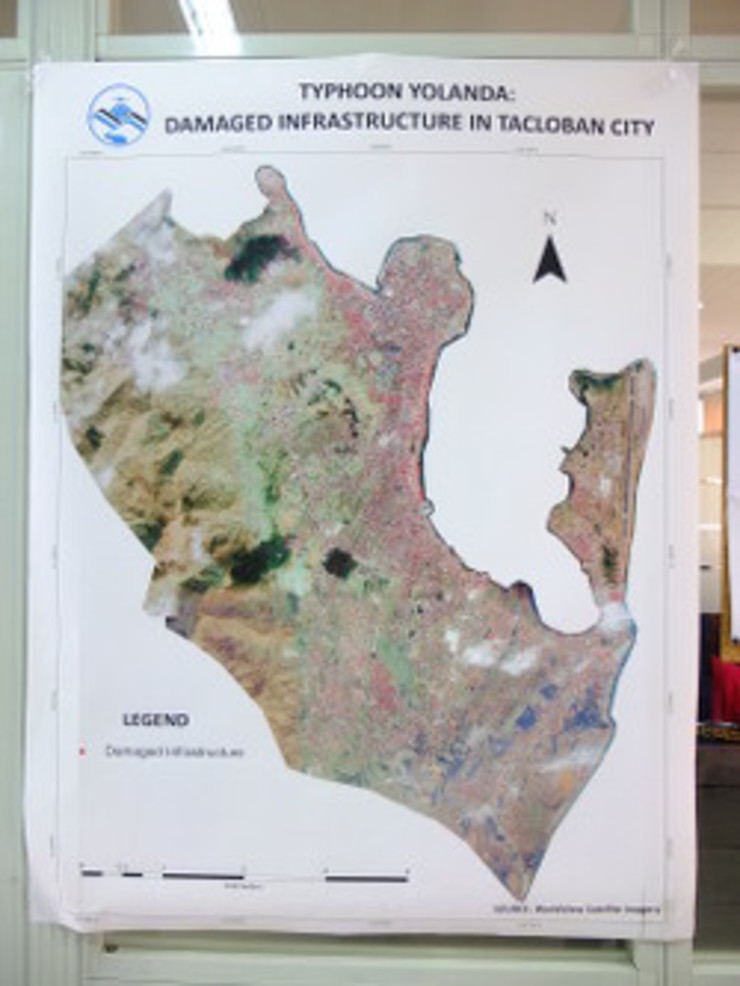 "We don't really understand the low compliance. Perhaps, in part, [it's] because they also do not understand how to use it. So we make it as accessible as possible." 
LGUs who need help understanding the maps can get assistance from Project NOAH, the DOST's disaster-preparedness program. 
To request for maps, LGUs can send a letter to email address sjsamalburo@dream.upd.edu.ph. Once the request is received, it will take from one week to two months for DOST to send the maps, said Dargantes. 
The length of waiting time will depend on the number of maps requested by the LGU or agency.
It takes longer to process requests of maps covering areas outside the Yolanda corridor. Some national government agencies, for instance, have already made requests for country-wide maps. 
The maps are based on data from satellite images, topographic mapping and on-the-ground assessments of Yolanda damage by government workers.
The DOST then processes the data to produce the maps.
"We continue to process many of the data to produce hazard maps for flood, landslide and storm surges. Just recently, we completed the new multi-hazard map for Tacloban and other area," said DOST Secretary Mario Montejo in a press release.
The DOST is also developing advanced storm surge prediction technology that will simulate the impact of storm surge on vulnerable LGUs. The system is supposed to be ready by December. – Rappler.com

---
See related stories: