The US also assures continuous support for the Philippine military despite the strain in the relationship of the two countries
The Armed Forces of the Philippines (AFP) received P183 million ($3.8 million) worth of weapons and equipment from the United States Monday, June 21, cementing the country's position as the biggest recipient of American military materiel in the region.
Officials from the Joint United States Military Assistance Group-Philippines (JUSMAG-P) delivered the weapons Monday at Clark Air Base, Pampanga, according to the US Embassy in Manila. 
The sprawling Clark Air Base was formerly the largest US military air base outside of the United States until it was turned over to the Philippines by the Americans in 1991. Clark Air Base is now under the Philippine Air Force.
The military gear comes at a time when the AFP has been overstretched defending the West Philippine Sea.
The US military delivered nine M3P .50 caliber heavy machine guns and 10 mortar tubes, among others.
These equipment were funded by both Philippine national defense fund and US grant assistance and expected to enhance the AFP's counterterrorism and maritime security capabilities.
According to the US Embassy in Manila, the Philippines is the largest recipient of US military assistance in the Indo-Pacific region. The country has already received more than P48.6 billion ($1 billion) worth of security assistance from the US since 2015. 
But amid these military assistance, a US lawmaker seeks to block US security aid to the Philippines. 
On June 15, Pennsylvania's 7th Congressional District Representative Susan Wild said she would reintroduce the Philippine Human Rights Act to the US congress, which sought to "suspend the provision of security assistance to the Philippines" until it has made "certain reforms to the military and police forces, and for other purposes."
Continuous support
Despite the threats on the Philippine-US relations, the US military assured that it would continue supporting the Philippines. 
"The United States will continue to support the Armed Forces of the Philippines' capacity building efforts through joint training and key military equipment transfers… Our mutual security collaboration remains a cornerstone of a free and open Indo-Pacific." said JUSMAG-Philippines Chief Colonel Stephen Ma.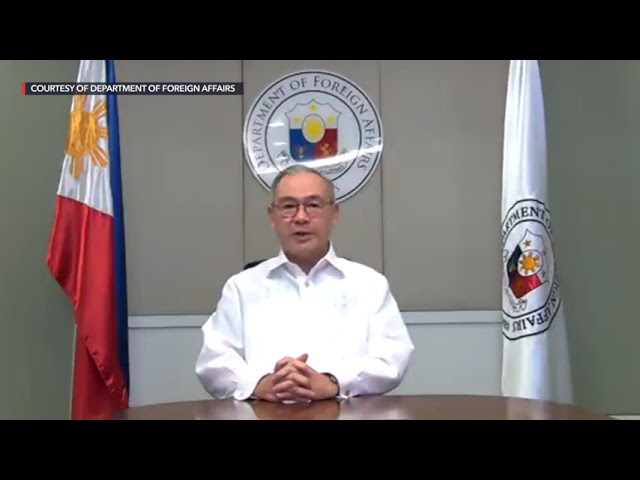 On February 11, 2020, President Rodrigo Duterte sent a notice of termination of the Visiting Forces Agreement (VFA) to the US. But Duterte withdrew it in June 2020, the second time in November 2020, and for the third time on June 14, 2021. 
The Philippines and the US will also celebrate the 70th anniversary of the Mutual Defense Treaty signed in 1951. The agreement paved the way for the VFA, which provides a legal framework for the presence of US troops in the Philippines for war games and joint activities. – With reports from Sofia Tomacruz/ Rappler
*$1 = P48.67