8 Metro Manila cities are among those areas under alert level 4
The Department of Health (DOH) on Friday, August 6, said that 37 areas in the Philippines are under alert level 4 for COVID-19 due to their increasing virus cases and rising health care utilization rates.
Health Undersecretary Maria Rosario Vergeire said that eight Metro Manila cities are among those under alert level 4. The DOH said that the highly transmissible Delta variant of COVID-19 was now present in all 17 local government units of the National Capital Region.
"Alert level 4 areas are those whose case classifications have reached moderate to critical risk and whose utilization rate of either COVID-19 or ICU beds have reached more than 70%," Vergeire said.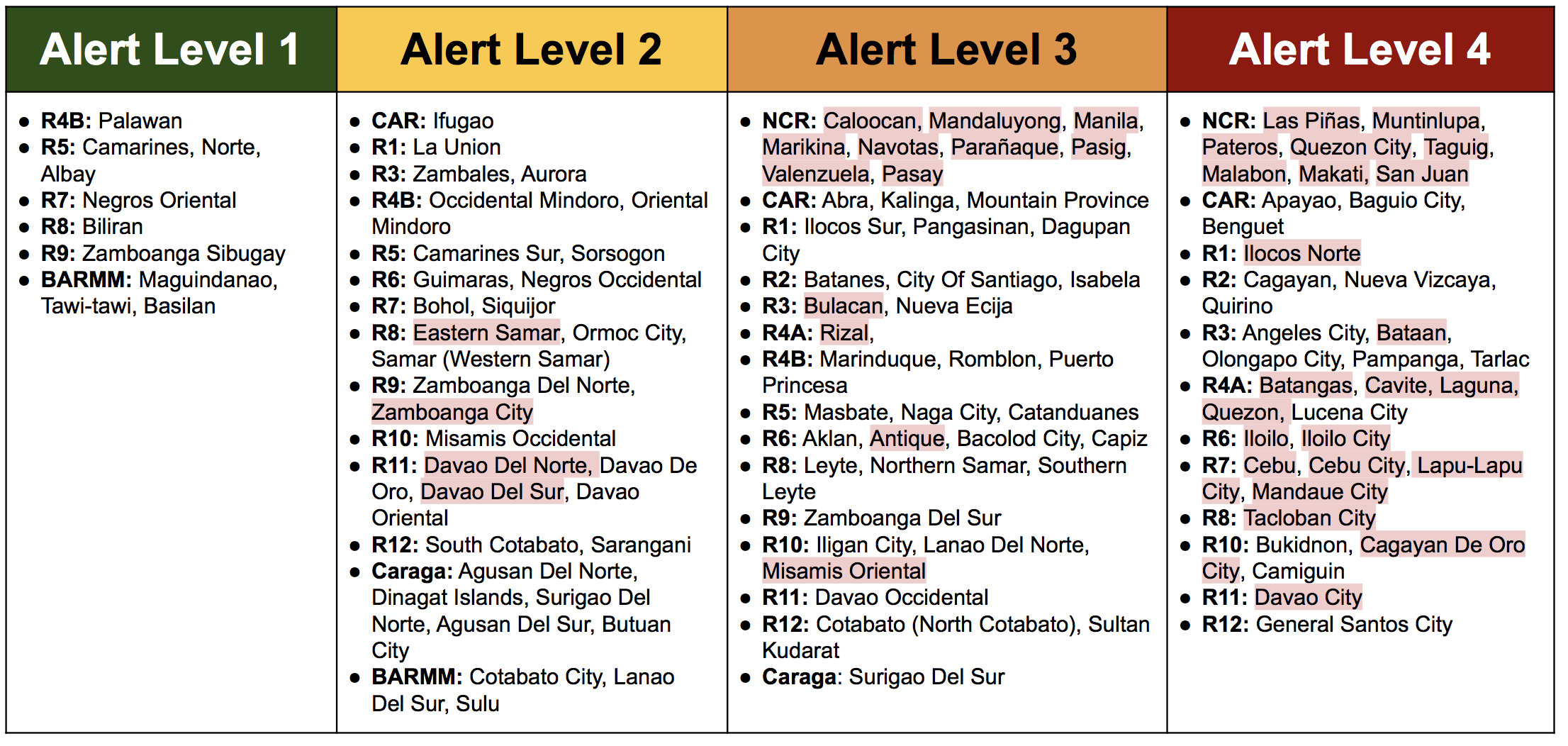 On Friday, the Philippines recorded 10,623 new confirmed COVID-19 cases, the highest since April 17, when 11,101 cases were reported.
Friday's uptick raised the country's total confirmed cases to 1,638,345. Of these, 4.5% or 74,297 cases are active or currently sick. It was also the highest number of active cases since April 26, when 74,623 were reported.
Metro Manila is under the strictest form of lockdown – called the enhanced community quarantine – starting Friday until August 20.
The Philippines now has 450 known cases of the highly transmissible Delta variant, but there were concerns that the actual number may be higher, as the Philippine Genome Center could only sequence a small percentage of the positive cases. 
– Rappler.com