While many praise the effort for promoting 'bayanihan,' they also see it as filling the gaps in President Rodrigo Duterte's pandemic response
The "community pantry" of essential goods that first emerged along a street in Quezon City has spread in other areas in and out of Metro Manila.
Many praise the effort as a form of community spirit, where strangers help strangers during the COVID-19 pandemic. But at the same time, they see it as a critique of the government's response to the coronavirus, which they feel is not reaching the people who need help the most.
Senator Panfilo Lacson praised the initiative on Sunday, April 18. However, he said these show that people are now acting on their own, more than a year into the pandemic.
"It is good that through the community pantries, we see mutual aid by neighbors and barangay residents. But this is also a sign of desperation, that people can no longer rely on government to help them," said Lacson in an interview with DZBB.
"When you realize you cannot rely solely on government, you band together to find ways to survive," he added.
Former vice president Jejomar Binay also tweeted on Sunday, "The message behind the rise of community pantries is simple: when government is absent, we can look after each other."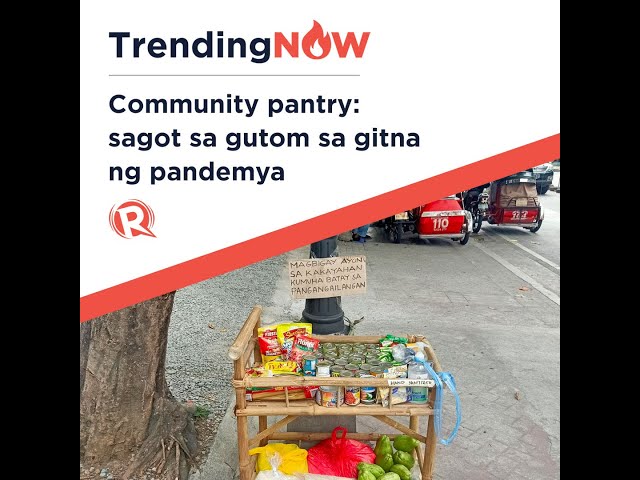 In these community pantries, anyone can leave food and other essential goods in a marked communal area, then anyone who needs these goods can freely take it.
Senator Juan Edgardo Angara was also encouraged by the "bayanihan" spirit exhibited in these community pantries.
"Come to think of it, it may be a small thing for a person, family, or to give free vegetables, fruits, rice, water, or noodles to those who are suffering in these times, those who lost their livelihood. But it's a big help for these people already, so they can stave off hunger until they can bounce back from the pandemic," Angara said in Filipino.
He then urged the national and local governments as well as private businesses to pitch in. Angara said these sectors can "replicate and even scale up these community pantries to cater to even more people."
He said food manufacturers, for instance, can "share their production through their own pantries or just bring them over to the existing operations in their respective areas."
'We are gifted to give'
Caloocan Bishop Pablo Virgilio David highlighted the spirit of helping people in need that emerged in these community pantries.
In his homily on Sunday at the San Roque Cathedral, David saw it as "one of the clearest and most tangible signs of hope in the midst of the hopelessness" brought by COVID-19.
"The slogan written on the cardboard is simple: it invites people to share according to their ability and to take according to their need. This is the right cardboard sign that will forever erase the shame of the cardboards hung by killers on the thousands of people that they have killed in the past few years," said David.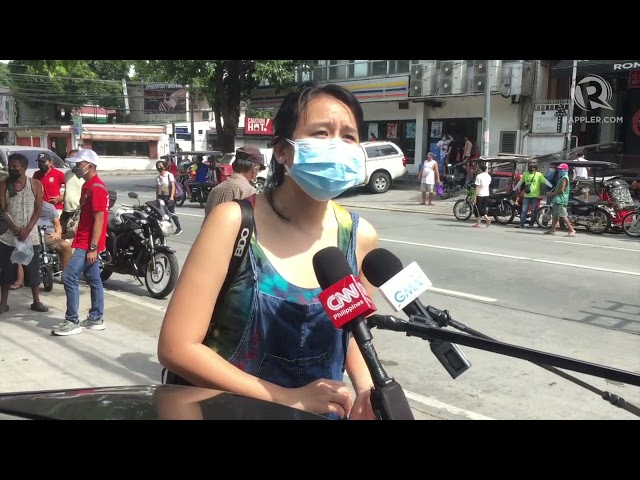 "Within just a few days, one little experiment has multiplied itself exponentially. Please, let us not allow it to fizzle out; this is perhaps the best chain reaction I have ever heard of in this time of crisis," he said.
David added that the San Roque Cathedral opened its own community pantry on Sunday.
He made his homily in a mass held for the opening of the Jubilee Door of the cathedral to mark the 500th year of Christianity in the Philippines.
"Remember, we are gifted to give. Please, wherever we can, let us put up one of these community pantries. It will be a more powerful legacy of the 500th year of Christianity than the opening of a symbolic jubilee door." – Rappler.com