Lawyer Hilda Mahinay-Sapie, a retired Department of Agrarian Reform official, had a public affairs radio program with her husband
Police still faced a blank wall three days after the killing of a lawyer and her husband, both hosts of a public affairs radio program, in this city.
Captain Rose Aguilar, spokesperson of the Davao City Police Office (DCPO), said on Saturday, July 17, that investigators were still looking for clues to identify the suspects in the killing of lawyer Hilda Mahinay-Sapie and her husband Muhaimen Mohammad Sapie.
Hilda was a retired official of the Department of Agrarian Reform (DAR).
The couple, who had a public affairs program at Power Radio FM, were shot and killed as they went out of their house in Talomo village at around 5:10 pm on Wednesday, July 14. 
Police said the couple just concluded their Justice Redeemer program that day when they were attacked by still unidentified gunmen.
The program, described as an "opinion-oriented political program," tackled general issues, including legal advice on land disputes. The program has a YouTube channel.
"Right now, we are collating all possible leads, and are securing CCTV footages. Hopefully, these can shed light on the possible motive and identity of the suspects," Aguilar said.
Davao police chief Colonel Kirby Kraft said investigators were still facing a blank wall despite the number of witnesses.
He said neighbors, friends, and security guards near the crime scene had seen the couple, but none of them had come forward to give information regarding the suspects.
Kraft said witnesses claimed they only heard gunshots, and so it appeared that the couple had been shot from afar.
In a statement on Friday, July 16, the Integrated Bar of the Philippines (IBP) condemned the killings and said it would "endeavor to provide the necessary aid and comfort to their family in their hour of need."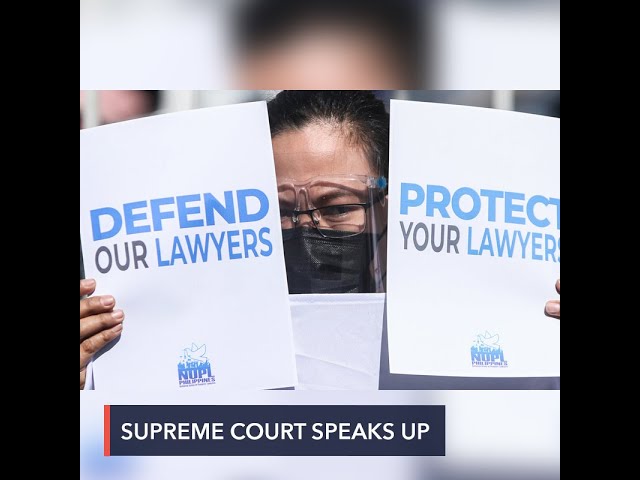 "As the IBP prepares to assist and coordinate with Atty. Gilda Mahinay-Sapie's family, investigators, and law enforcement officials in investigating, identifying, pursuing, arresting, and prosecuting the suspects, it nonetheless calls upon the government to protect its citizens from such brazen killings and to ensure that lawyers can do their jobs without fear of reprisal, attacks, and harassment," the IBP said.
"Amidst the apparent attacks on lawyers with impunity, we enjoin all Filipino lawyers to express their condemnation and indignation against the same by courageously upholding their sworn duty to provide justice for all," it added.
Lawyers in the Philippines have been restless, risking contempt, some calling for a strike, to demand stronger actions from the government to address the unprecedented spike in killings of persons in the legal profession. – Rappler.com