More than a quarter of COVID-19 cases in Eastern Visayas come from Leyte
Eastern Visayas faces a moderate risk of a COVID-19 spike with an average of 1,063 active cases weekly over the past month, the Department of Health (DOH)  said on Friday, September 3.
The DOH said, however, that Tacloban – the regional center of commerce and governance – is under alert level 4, the high-risk category.
DOH Eastern Visayas said the healthcare utilization rate (HCUR) in the region is at 59.34%, considered low risk. It has a 3.89% positivity rate from August 29 to September 2, according to the COVID-19 daily monitoring dashboard. 
That places the region under alert level 3, for moderate risk, according to DOH Eastern Visayas information officer Jelyn Lopez-Malibago. 
The positivity rate is the number of individuals testing positive out of the number of tests done for a period of time. According to the World Health Organization (WHO), a positivity rate under 5% indicates an area has the pandemic under control. 
Malibago said in Filipino that because of the lower positivity rate "we still have a lot of COVID-19 designated beds in the region."
DOH Eastern Visayas said Tacloban is the only city in the region under alert level 4. with a 73.31% intensive care utilization rate (ICUR). Although part of Leyte, Tacloban is an independent component city, with its separate data set.
While it has a high ICUR, Tacloban's overall health utilization is just 58.9%, with  249 of 425 dedicated COVID-19 beds occupied.
Ormoc, another component city, has the highest health care utilization rate with 80 occupied beds or 80% of its 100 total dedicated beds as of August 31. These include ICU beds, beds in COVID-19 wards, and isolation beds for suspected, probable, and confirmed COVID-19 cases. ICU occupancy is at 66.67%.
On September 2, the region reported 319 new cases, 41,572 total cases, 459 deaths, and 39,516 recoveries.
Leyte tops other Eastern Visayas provinces in terms of COVID-19 cases this year at 11,549 or 28% of the total number of cases in the region, according to the DOH. 
The province had 696 active cases as of September 2, also the highest among all six provinces in Eastern Visayas. Leyte has so far recorded 10,672 recovered cases and 94 deaths.
Biliran has the lowest number of total COVID-19 cases in the region with 1,060 cases. Northern Samar has 1,895 total cases; Southern Leyte, 2,836; Eastern Samar, 2,990; and Samar, 2,248.
Delta cases in the region
Eastern Visayas has 14 confirmed COVID-19 Delta variant cases, all considered recovered, officials said on September 1.
The Regional Epidemiology and Surveillance Unit (RESU) in Eastern Visayas recommended the release of the Delta-positive pregnant woman from the town of Hindang in Leyte.
"Our latest COVID-19 patient who got infected with the Delta variant is a pregnant woman from Hindang, Leyte, who is currently under quarantine. But according to our RESU-ners, she's ready for release," Malibago said in Filipin
She said rigorous contact tracing efforts prevented the transmission from the remaining patient to her close contacts.  
Malibago said the region can run up to a maximum of 1,500 tests per day, but their contact tracing capabilities in the region can be considered low at a ratio of 1:4.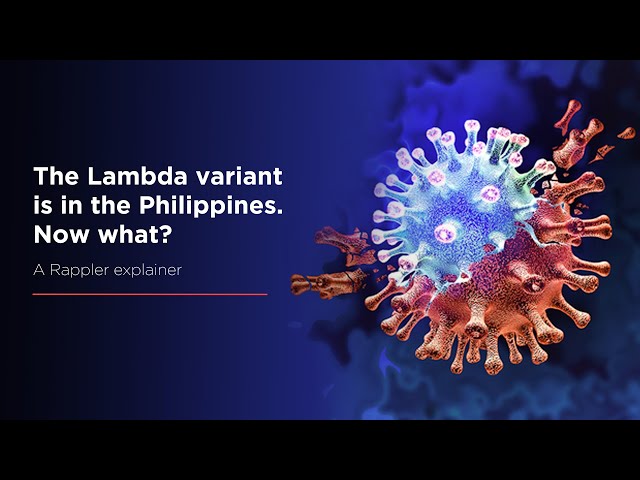 – Rappler.com
Lance Lim is a Visayas-based journalist and an awardee of the Aries Rufo Journalism Fellowship.