State auditors find P8.136 billion worth of deficiencies in the Department of Education's basic education program during the pandemic
State auditors said that the "flawed and delayed" reproduction and delivery of P886-million worth of self-learning modules (SLMs) to 78 school division offices (SDOs) affected the implementation of distance learning during the pandemic.
This was one of the findings in the audit report on the Department of Education (DepEd) for 2020 released by the Commission on Audit (COA).
"Considering the urgency and importance of the printed materials, the incomplete/non-availability of modules on the period in which it is supposed to be used deprived the learners of better learning opportunity and hampers the continuity of the learning process of students during this time of pandemic," COA said.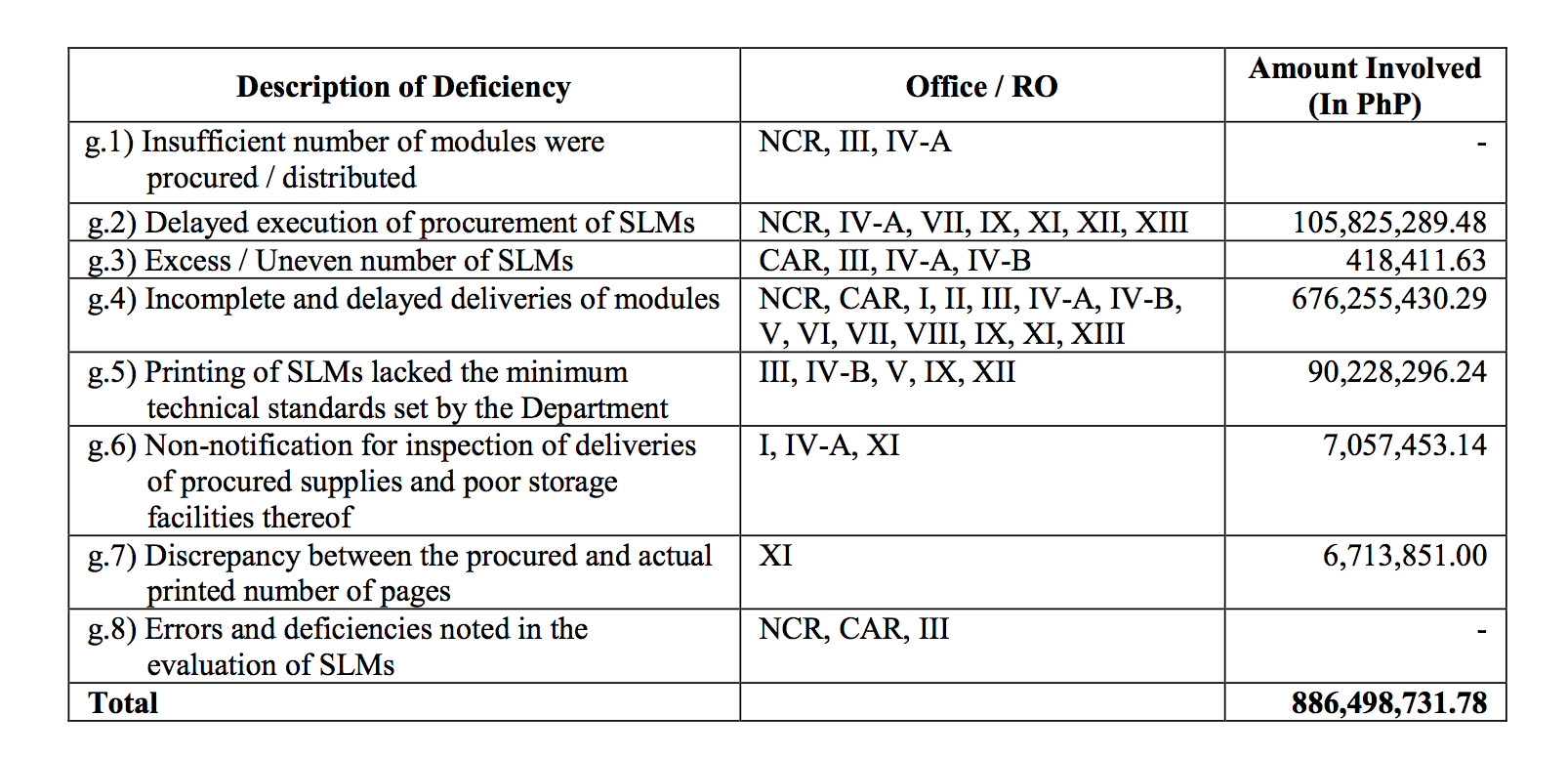 'Poor planning'
State auditors said the delays in delivery of the modules were attributed to the "deficient planning, poor monitoring of deliveries, suppliers' failure to complete or provide the needed requirements within the agreed term and delayed transmittal of final soft copy of modules for printing."
The DepEd was found to have deficiencies in the use of funds amounting to P8.136 billion for the DepEd's Basic Education-Learning Continuity Program (BE-LCP), which the distance learning system was part of.
The deficiencies found include lapses in budget use, incomplete submission of documents, non-compliance with law, and errors in SLMs.
"The existence of errors and deficiencies in the SLMs was an indication of the deficient planning on the preparation of SLMs," state auditors said.
'Not corruption'
In a statement on August 15, the DepEd said that "none of the initial findings pertained to corruption, malversation of public funds, negligence, or the betrayal of public trust."
"The nature of the observation issued by the Commission is a way for the audited agency to rectify deficiencies and improve the management of its budget through the former's recommendation," it added.
The DepEd said the deficiencies cited by COA were identified as "recording errors." It added that these are currently being rectified by the agency in accordance with the recommendations.
Due to the pandemic, schools in the country shifted to distance learning – a a mix of online classes and printed learning modules – following the President's directive to suspend face-to-face classes until a COVID-19 vaccine becomes widely available.
Education advocates have said that the pandemic highlighted the gaps in the Philippine education system. This was evident in the erroneous learning modules distributed to public school students during the pandemic.
"Painful" grammatical errors, wrong math equations, and depictions of gender stereotypes alarmed a public already worried over the quality of education that over 22 million public school students were receiving during the pandemic.
Public school teachers also bore the brunt of the shift as they had to cope with the remote mode of teaching amid limited resources. They took it upon themselves to launch donation drives to raise funds for bond paper and printers. (READ: Help! These schools need bond paper, printers for students' learning modules)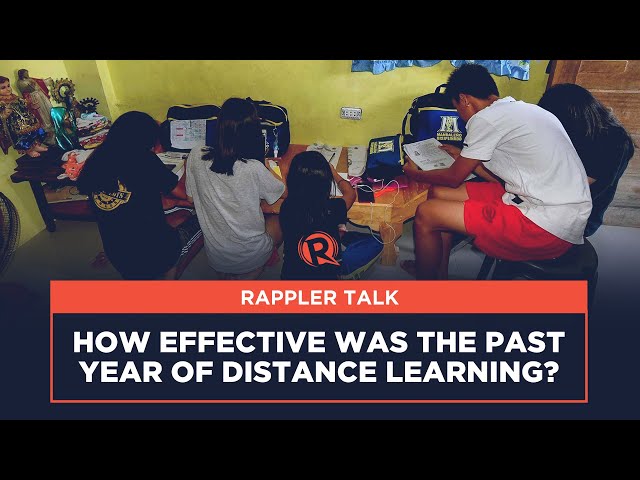 – Rappler.com