Three Duterte Cabinet members attend the public viewing but the Chief Executive himself is missing-in-action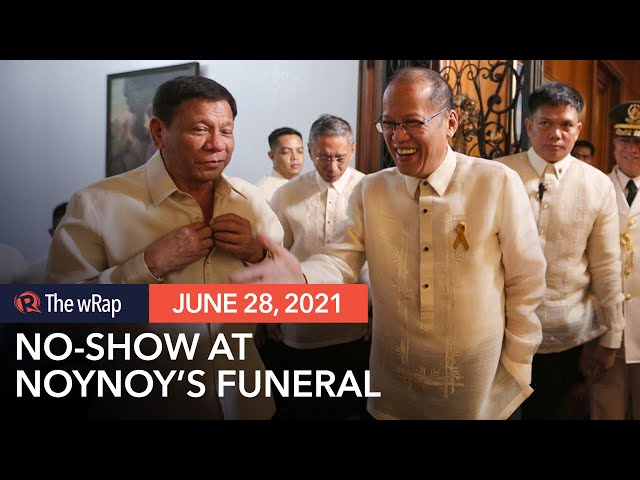 Philippine President Rodrigo Duterte was a no-show at the wake and funeral of his predecessor, former president Benigno Aquino III.
Duterte did not drop by Aquino's wake at The Heritage Park in Taguig on Thursday, June 24, nor at the public viewing and Mass at the Church of the Gesu in Ateneo de Manila University on Friday.
He was not present at the funeral Mass on Saturday morning, nor at the burial at the Manila Memorial Park in Parañaque City.
Three of his Cabinet members, however, managed to drop by at the public viewing at the Gesu on Friday, to pay their respects and speak with members of the Aquino family. They were Executive Secretary Salvador Medialdea, Defense Secretary Delfin Lorenzana, and Justice Secretary Menardo Guevarra.
Yet that day, Duterte had even attended an event at Camp Crame in Quezon City, just around 20 minutes from the Gesu by car.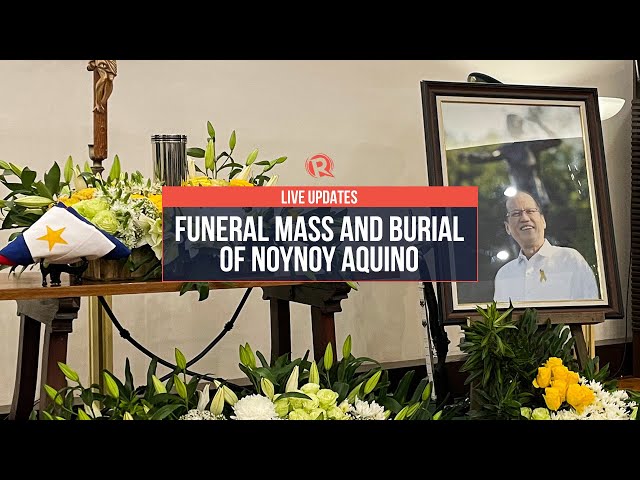 Before the pandemic, Duterte had attended the wake of other former top government leaders, like former Senate president Aquilino Pimentel Jr. and his former political nemesis former House Speaker Prospero Nograles Jr.
Duterte had also made it a point to attend the wake of police personnel killed in anti-drug operations or soldiers killed in clashes with communist rebels.
Duterte had spoken on the phone with two of Aquino's sisters, Ballsy Aquino-Cruz and Kris Aquino, late Thursday night, or the night of Noynoy's death. He had intended to visit the wake at The Heritage Park in the wee hours of Friday, according to a source involved in organizing the wake, but this was past the time limit set by the family.
The President sent a funeral wreath during the public viewing and issued a statement honoring Aquino and calling him a president who "gave his best" for the Filipino nation.
He proclaimed June 24 to July 3 as days of national mourning for the late former president. – Rappler.com