(UPDATED) President Rodrigo Duterte also orders that motorists should not be required to go through the Motor Vehicle Inspection System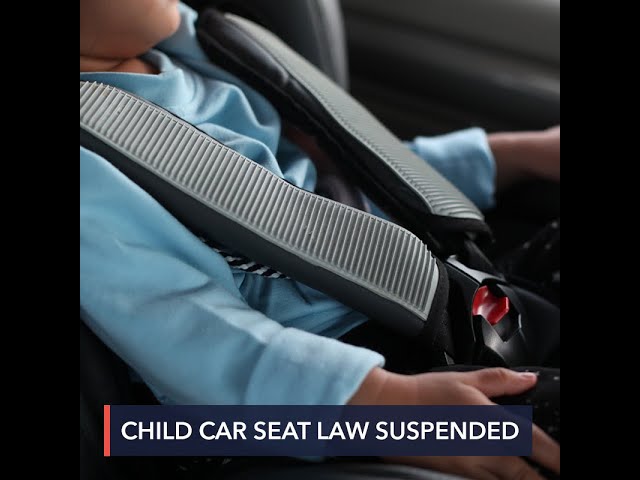 Philippine President Rodrigo Duterte ordered executive agencies to defer the full implementation of the Child Safety in Motor Vehicles Act, the law requiring children aged 12 and below to be in car seats when riding a vehicle.
"The President has decided. The implementation of child car seats has been deferred," said Presidential Spokesperson Harry Roque on Thursday, February 11.
Duterte also decided to make it optional for motorists to make their vehicles go through the Motor Vehicle Inspection System proposed by the Department of Transportation. The system adds substantially to fees motorists are expected to pay.
"This means no new fee, no additional fees for registering cars," said Roque.
Roque said Duterte made the decision in recognition of the financial difficulties experienced by many Filipino families due to the COVID-19 pandemic and the outbreak of African swine fever.
The child car seat law, or Republic Act No. 11229, went into effect last February 2. It requires that children aged 12 or below who are below 4 feet and 11 inches must be in a restraint system appropriate for their weight, height, and age while riding a vehicle.
Such children are also not allowed in the front seat of a car, according to the law.
Some lawmakers had also called for the delayed implementation of the law. But Senate President Vicente Sotto III defended the law from criticism, though he did agree a deferment might be necessary due to economic constraints faced by Filipinos.
Senators welcomed the deferment of the law and said transportation officials should seize the opportunity to address the public's concerns. – Rappler.com