Labor senatorial candidates say yes to the challenge of Otso Diretso for a debate – a dare that opposition candidates had extended particularly to Hugpong ng Pagbabago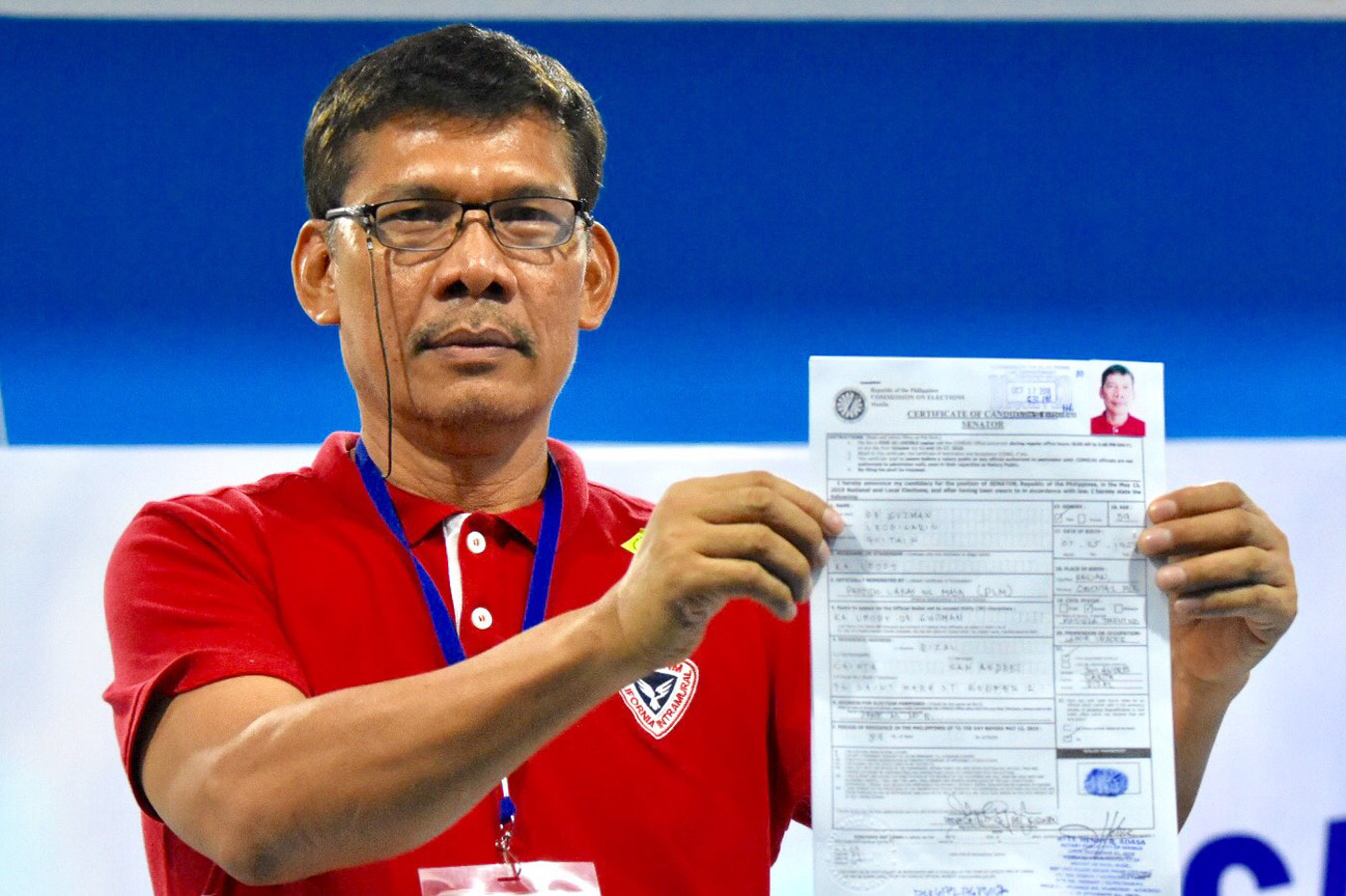 MANILA, Philippines – Labor senatorial candidate Ka Leody de Guzman on Saturday, February 23, urged voters to consider their slate as the third and best alternative to senatorial tickets allied with the Duterte administration and the Liberal Party.
"A choice for the lesser evil between elite-dominated parties such as the Hugpong and the Liberal Party is to choose for death by hanging or by arsenic," De Guzman said in a statement on Saturday.
His workers group, Partido Lakas ng Masa (PLM), also said that the 2019 senatorial elections need the Labor Win slate as the "third pole to the tyrannical Duterte regime and the Yellow elite opposition."
Labor Win is an alliance composed of pro-workers candidate De Guzman, Allan Montaño, Sonny Matula, Ernesto Arellano, and the bet of the Left, former Bayan Muna representative Neri Colmenares.
"The workers must learn, through political experience, that they should rely on themselves – not on fake messiahs such as Duterte – to win the demands for a living wage, regular jobs, rights to self-organization and collective action, and civil and political rights," De Guzman said.
Colmenares' warm ties with Otso Diretso
De Guzman's strong statement against the LP-allied Otso Diretso is a slight deviation to the floated 8+1 slate that Colmenares and his supporters also use in his campaign.
Colmenares is the supposed plus one to the Otso Diretso slate as an informal option to the united opposition that didn't materialize.
While sectors pushed for joint forces of the LP-led opposition and the Left for the elections, Colmenares said that there were still fundamental differences between the two groups that held them back.
"Many of the members are willing to include me in the 8+1. Nagpapasalamat na rin ako (I'm still thankful for that)," Colmenares told Rappler in November 2018.
The Labor Win itself is a joining of forces from the once warring union groups which decided to coalesce to push for the pro-labor agenda that they said Duterte failed to deliver. (READ: Can progressive bets win Senate seats?)
The PLM said Labor Win is willing to join the EDSA anniversary debate that the Otso Diretso called for – a challenge extended particularly to Sara Duterte's Hugpong ng Pagbabago (HNP) slate.
"The Labor Win responded to the challenge for a public debate between Hugpong and Otso Diretso by stating that the discourse should be a '3-way fight,' with the elite represented by the two dominant parties and the marginalized majority represented by Labor Win," said PLM. – Rappler.com