'I was surprised. Who wouldn't be? That's the presidency,' says Senator Bato dela Rosa, presidential bet of the PDP-Laban Cusi faction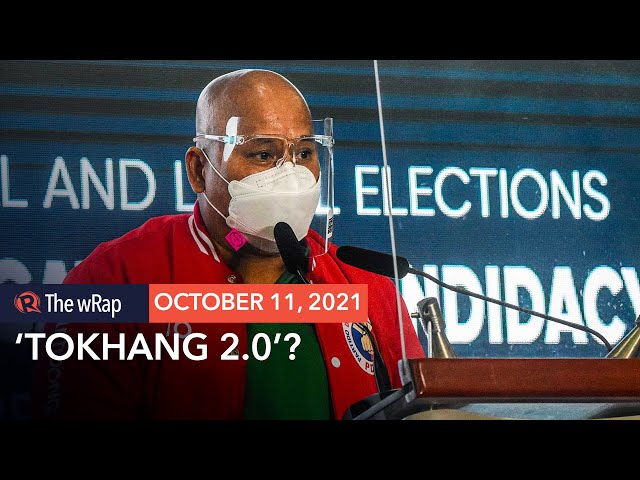 He may have balked at the idea that his candidacy for president was a "mockery" of the elections, but Senator Ronald "Bato" dela Rosa himself said he was "surprised" by the turn of events on October 8 and how he ended up as the Cusi-backed PDP-Laban's standard-bearer.
Dela Rosa filed his certificate of candidacy (COC) for president on Friday, October 8, the last day for filing COCs. He was a buzzer beater.
"Tinawagan ako 3 o' clock in the afternoon na pumunta sa Sofitel para mag-file ng COC. So sabi ko, bakit? Sabi sa akin ng liderato ng PDP-Laban na si Secretary Cusi, 'Wala na tayong makita na iba na magpapatuloy sa legacy ni President Duterte na maiiwan kung hindi ikaw – 'yung laban natin sa droga, corruption, insurgency. Lahat lahat, ikaw ang puwedeng magpatuloy. Kaya pumunta ka dito para mag-file ng COC mo,'" said the former police chief on Monday, October 11, in an interview with media.
(I was told at 3 o'clock in the afternoon to go to Sofitel to file the COC. I asked why. The PDP-Laban leadership, Secretary Cusi, said, "We've found nobody else but you to continue the legacy of President Duterte – our campaign against drugs, corruption, insurgency. All of these, you can continue. So please come here to file your COC.")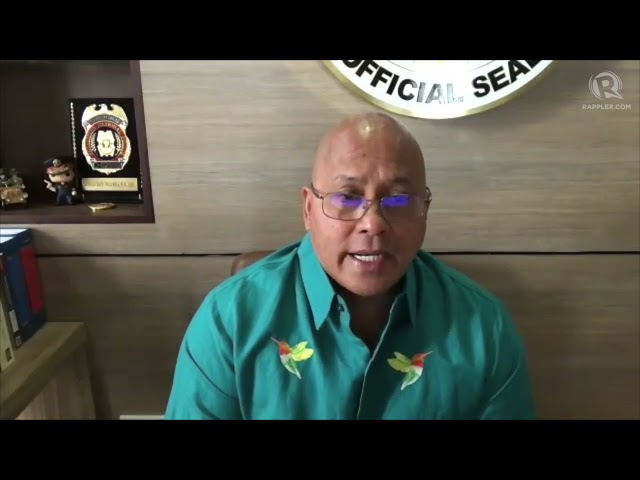 Dela Rosa, who was announced as the ruling party's 2022 presidential bet via a group Viber message, said his main worry wasn't the surprise – but that he was far away from Sofitel, so he might not be there in time for the 5 pm deadline.
Dela Rosa filed his COC around 4:30 pm on Friday, or 30 minutes before the COC filing period ended.
"It's true. I was surprised. Who wouldn't be? That's the presidency. It's not an ordinary position. That's the highest position on the land, so I was really surprised," said Dela Rosa, recalling the events of October 8.
Dela Rosa showed up wearing a green Hugpong ng Pagbabago (HNP) shirt and a red PDP-Laban jacket. PDP-Laban is chaired by President Rodrigo Duterte while HNP is a regional party founded by his daughter Sara, whom many Duterte allies and supporters had hoped would run for president.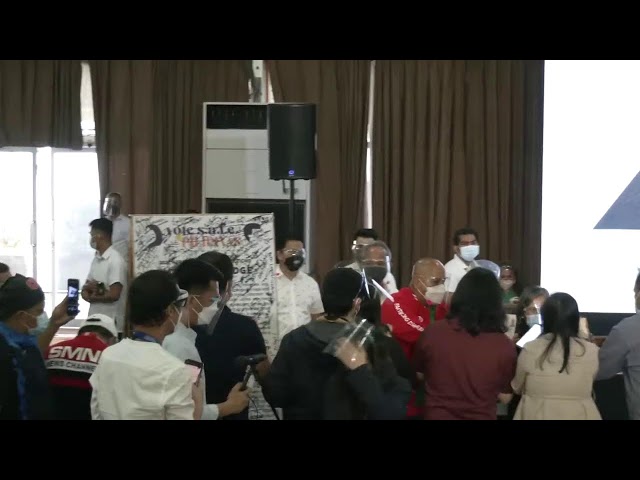 Dela Rosa's surprise filing ended over a week of speculation and waiting, which began on October 2. Longtime Duterte aide Senator Bong Go, whom the Cusi-led faction had nominated to run for president, filed to run for vice president instead. The older Duterte, who was supposed to run for vice president, announced his "retirement" from politics.
When the Cusi wing of PDP-Laban said it was back to "square one" in its search for a standard-bearer, Sara Duterte's name cropped up several times even if she had said repeatedly that she wouldn't run for president in 2022.
On October 11, Dela Rosa himself said he was "hoping" Sara would show up to file her candidacy for president. He also said that he was both serious about running for president and open to sliding down should the younger Duterte, who is gunning for her third consecutive post as Davao City mayor, change her mind and run for president itself.
PDP-Laban's search
In a separate press conference, the Cusi-led faction's secretary general Melvin Matibag reiterated what Dela Rosa had earlier said – that his candidacy was a party decision.
Matibag said they already preparing for a Dela Rosa and Go tandem in 2022, while also saying that a substitution isn't out of the question. Parties may substitute candidates until November 15.
Matibag, who confirmed that at least three members – Dela Rosa, Go, and Senator Francis Tolentino – said "winnability" was among their considerations in choosing a presidential candidate, noting that Dela Rosa got over 19 million votes in the midterms.
Explaining the "last minute" filing, Matibag explained that they had gone through the party's processes – referring to nomination and deliberation – which is why their final standard-bearer was only announced on the last day of filing.
Dela Rosa, 59, is a member of the Philippine Military Academy (PMA) class of 1986 and was the first Philippine National Police (PNP) chief under Duterte. The retired police general was among the architects and defenders of Duterte's bloody campaign against drugs. After his retirement from the service in 2018, he was appointed chief of the Bureau of Corrections before he ran for a senate seat in 2019.
The ruling PDP-Laban, which Dela Rosa is a part of, is divided into two factions – one backed by Duterte and led by Energy chief Alfonso Cusi and another led by Senators Koko Pimentel and Manny Pacquiao, who is also running for president. – Rappler.com