A councilor aspirant from Pwersa ng Masang Pilipino confirms to Rappler that former senator Jinggoy Estrada is behind efforts to field a slate that will challenge the Zamoras in San Juan
The Estrada family, which had ruled San Juan for half a century until 2019, has launched an underdog effort through its political party to retake city hall from incumbent Mayor Francis Zamora.
The Estrada family's party, Pwersa ng Masang Pilipino (PMP), has a complete lineup for city hall positions in the 2022 elections, although Jana Ejercito, the only one with direct ties to the political clan, is seeking a congressional seat.
Running under the party's banner are Jun Usman, a relatively unknown former barangay councilor, for mayor; and former vice mayor Philip Cezar, who hopes to return to his old post.
In an interview with Rappler, councilor aspirant Sophia Rebullida, who temporarily handles PMP's media relations, said former senator Jinggoy Estrada and his first cousin Jana were behind efforts to form a complete slate that would challenge Zamora's party PDP-Laban for the 2022 polls.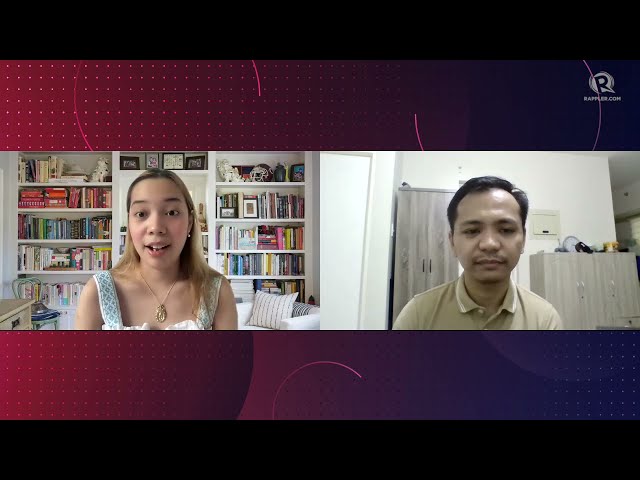 "We are perhaps the underdogs now, and it would not really be ideal to bet on neophytes. But [former senator] Jinggoy fought for this slate and our [capabilities] as public servants. He and Jana pushed for this," Rebullida told Rappler in a mix of English and Filipino on Thursday, October 14.
The political clan's patriarch, former Philippine president Joseph "Erap" Estrada, had a "very minimal" role in the family's comeback bid, Rebullida added.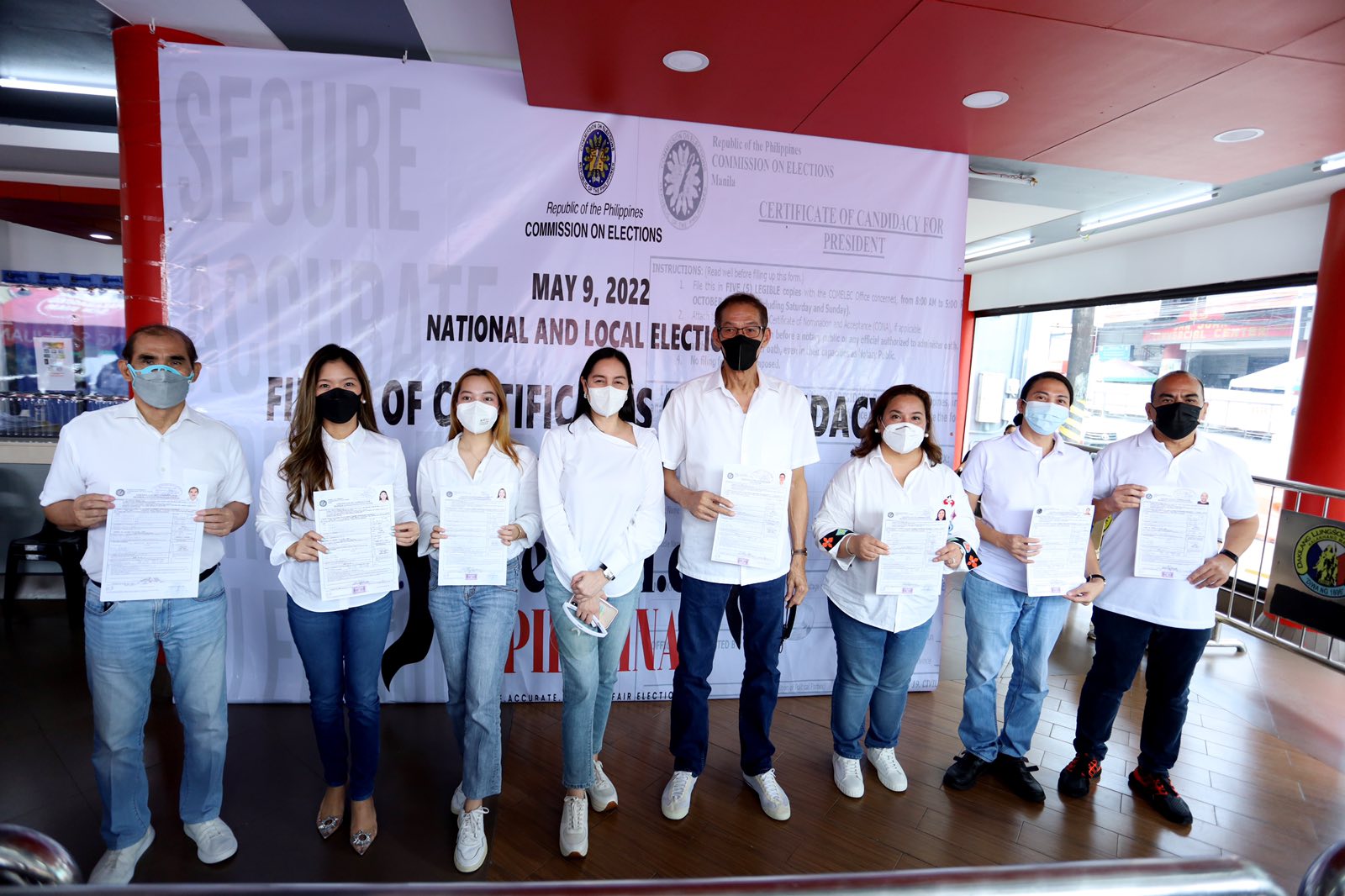 Work cut out for PMP
The Zamoras currently hold the mayoral and congressional posts in San Juan. Mayor Francis is seeking reelection, while his term-limited father, Representative Ronaldo Zamora, hopes to pass the baton to his other child, Bel.
During the first term of Francis in city hall, the former basketball player mostly avoided controversies, while receiving praise for the local government's speedy vaccination drive.
Under Zamora's watch, the city became the first in the Philippines to surpass its COVID-19 vaccination target.
For Rebullida, while the city's inoculation efforts were appreciated, its success was also unsurprising.
"That was a good program, we're very thankful, but at the same time, it's not exactly something that should be the standard when it comes to public service or governance, because that's what's expected of us when we are elected," she said.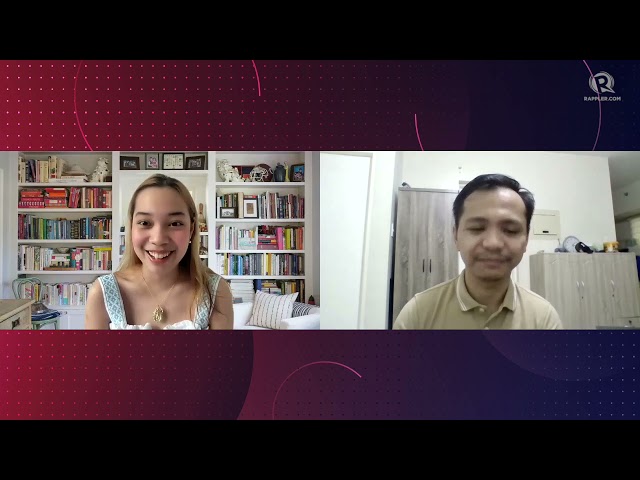 Rebullida explained that they are challenging the incumbent despite their underdog status because there are things that could be improved in connection with city hall's "okay" pandemic response.
"There are things he wasn't able to focus on that much, like the delayed response when it came to tablets for education," Rebullida said, while also noting that she doesn't seek to discredit Zamora's efforts.
The PMP camp also decried the supposed politicking of Zamora during his first term as city mayor, such as the withholding of funds of non-allies in the city council.
"Zamora's approach borders on bullying," she said. "The politicking within a city has to stop in order for you to be able to give everything you can to your people," she said.
In a separate phone interview with Rappler on Thursday, Zamora denied allegations of politicking, and asked the PMP camp to clarify their claims.
"I can't understand what they're saying that we removed their funds. They are getting whatever salaries or allowances are due them," Zamora said.
He also clarified that city hall's turnover of thousands of tablets to public school students was through the initiative of the Department of Information and Communications Technology (DICT).
"We do not control the procurement and delivery process of the DICT, because that is a national government agency. San Juan was only waiting when the DICT could deliver the gadgets," Zamora added.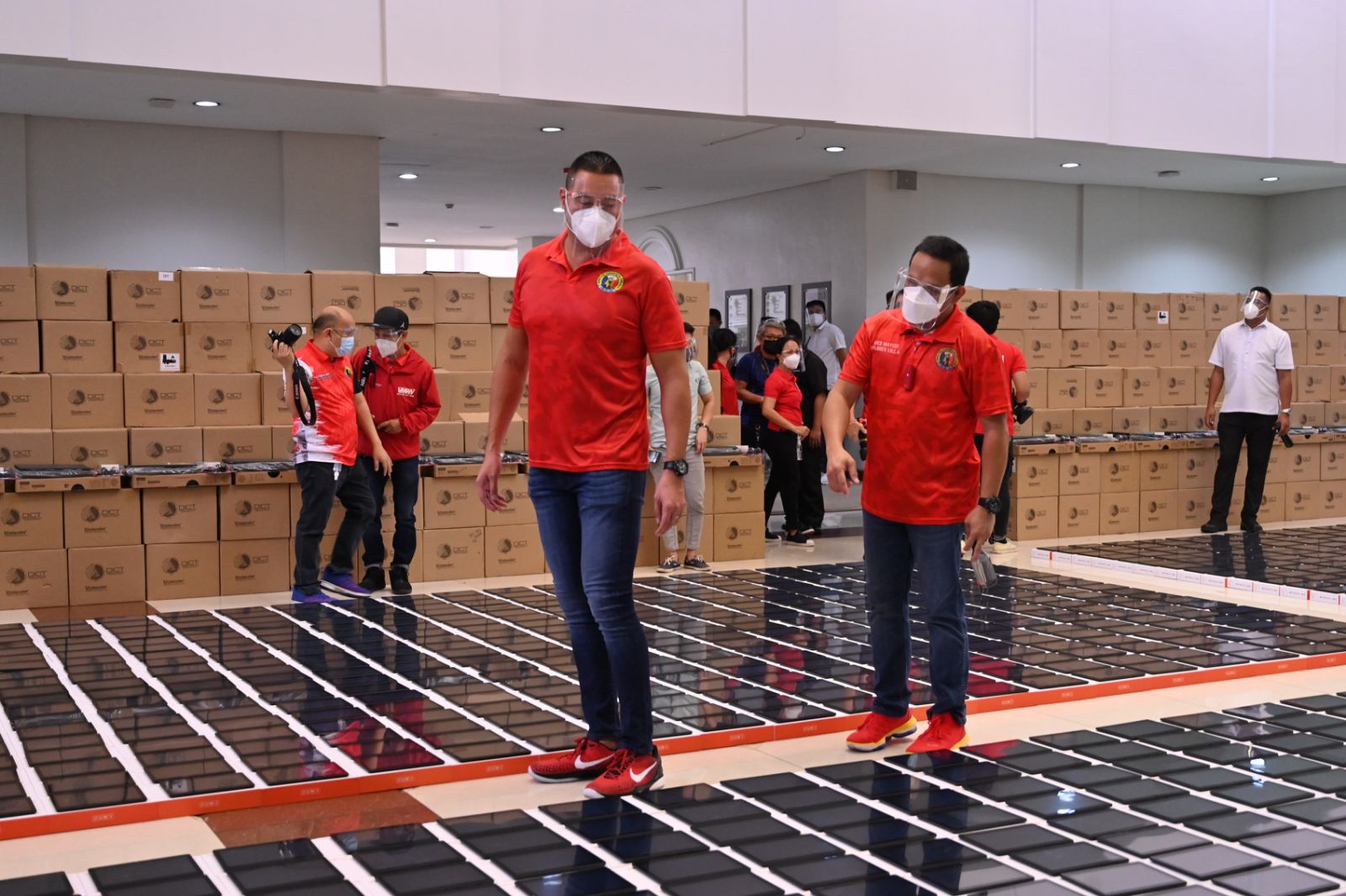 Offering an alternative
Rebullida, a 22-year-old non-profit founder who also hopes to be part of the city council, said she was aware of the controversies surrounding Jinggoy, who continues to face a P183-million plunder case over the pork barrel scam.
But she explained that her decision to run under the PMP's banner was to find an entry into city hall, so she could help in the pandemic response through an elective post.
"My focus now is how can we arise from this situation where the people are affected because of the politicking in the city," Rebullida said.
"When the opportunity presented itself, [the controversies] didn't really matter to me. It may be an unpopular opinion, but [former senator] Jinggoy really believes in what we stand for," she said.
The PMP slate in San Juan has yet to provide a collective plan of action once elected, but Rebullida said that among the slate's platforms, in broad strokes, are to lead in the transition to face-to-face classes, and institutionalize systems within non-profits that could help in the city's pandemic response.
San Juan, with over 82,000 registered voters in 2019, is Metro Manila's smallest city, which has seen economic growth since the 1980s to become a thriving residential and commercial hub of the metropolis. – Rappler.com