'We don't approve that kind of labeling,' says senatorial aspirant Samira Gutoc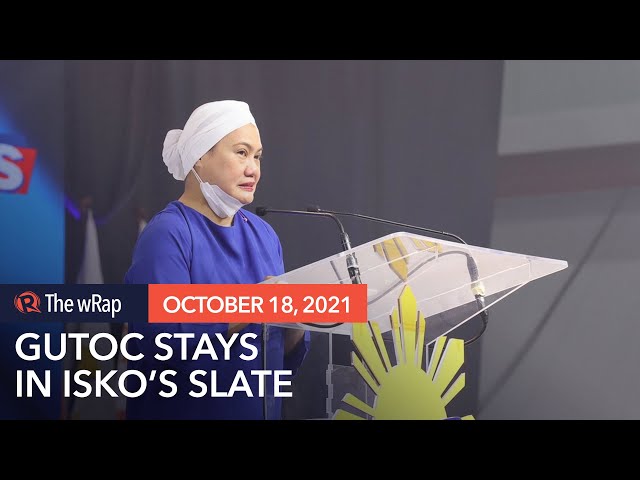 Senatorial aspirant Samira Gutoc disagreed with her standard-bearer Isko Moreno's rant against Vice President Leni Robredo but said she will stay in his senatorial slate out of respect for their party Aksyon Demokratiko.
"I stay with Yorme (Isko Moreno) because I need to help build Aksyon as the party. I'm trying to help, I want to help influence [policies on] children and women," she told Rappler on Monday, October 18, in a phone interview.
"I don't leave when the going gets rough. I don't take my oath and then leave. Hindi ako ganoon (I'm not like that)," she added.
Gutoc, who ran in the 2019 elections under the opposition's Otso Diretso slate, has said she owes his political career to Robredo, chairperson of the Liberal Party.
She said she opposed Moreno's use of the words "yellowtard" and "inidoro" (toilet) in his controversial outburst last October 8.
"His statement on 'yellowtard, 'inidoro' (toilet) were called out, which approaches labeling…. He approached me, he knew I didn't approve. We don't approve that kind of labeling," said Gutoc.
To express her disapproval, the senatorial candidate skipped a few events with Moreno in the days following his remarks.
Despite this, Gutoc said she will remain in Aksyon, which she joined last August 13. Gutoc said she has long been an admirer of the late senator and educator Raul Roco, who founded Aksyon.
'We respect the party'
Asked if she still thinks Moreno is a presidential candidate worth supporting, the senatorial candidate said: "We are people who respect the party, we know that there will be growth and pain. Political parties are made of political human beings. They need to understand each other's emotions."
She then said she thinks Moreno is carrying baggage from the failed unity talks led by Robredo.
"I was absent from the unity talks. I'm not defending him, but I understood Yorme after, na may hugot siya (that his feelings were coming from somewhere)."
Asked if she and Moreno have reconciled, Gutoc said the Manila mayor was "apologetic in a way," based on how he had made reference to all the pressure she was facing during their visit to Batangas last October 15.
But she and Moreno have not discussed the matter one-on-one.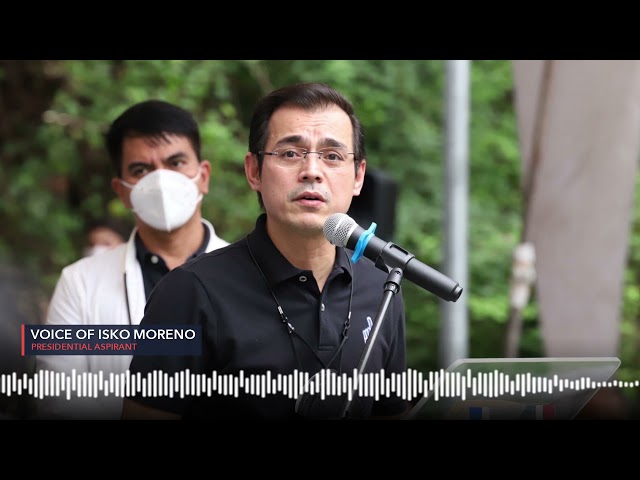 Gutoc admitted she had felt stressed and disappointed about how much negative feedback she got from some of her supporters regarding her decision to join Aksyon and Moreno's slate.
She said she had lost "3,000 followers" on Twitter.
But she hoped Filipinos would see that her commitment to issues she cares about – women, children, displaced persons, and Mindanao – remain as strong as in 2019 when she ran with Otso Diretso.
"I did not change as a human being, as a political animal. It's not about me and Yorme, it's what we stand for," she said. – Rappler.com