Phil delos Reyes shares with Rappler what he went through – from growing up in Bantayan Island to becoming a frustrated security guard – before seeking a post in the Senate
One-on-one, Phil delos Reyes spoke so much softer.
I talked with him Sunday, October 3, as he worked the night shift. We talked through Facebook, our conversation interrupted every few minutes by the crackle of his walkie-talkie receiving dispatches from a colleague some floors away. He worked until 7 am.
Phil should have been on his day off, but he had to clock in an extra day after he missed work when he filed his certificate of candidacy for senator.
Many know him as the ballsy security guard who appeared before the Commission on Elections (Comelec) on October 1, stepping on stage in full "kuya guard" attire, then speaking with bravado about how he would "solve all the problems of the country with laws." It was magical.
In Phil's Philippines, everyone would be a member of Pag-IBIG and have a Social Security System or a Government Service Insurance System coverage. Everyone would enjoy electricity and internet discounts. Filipinos would no longer have to crawl to different government offices to get clearances from the National Bureau of Investigation, the Philippine National Police, barangay, cedula, and whatever else.
Rent? All unemployed Filipinos wouldn't need to worry about it because the government would have a dormitory for them inside a military base in Quezon City, Camp Aguinaldo. In Phil's Philippines, all street children would get free education from pre-school to college and become whatever they would want to be.
"Hindi 'yung kung sino lang 'yung mayaman, kung sino lang ang magaling, 'yun lang ang makakapasok sa gano'ng ambisyon. Dapat lahat, kung sinoman ang may ambisyon," Phil said.
(It's not only the rich and talented who get to fulfill their ambitions. It has to be anyone with ambition.)
Online, he was called brave, down-to-earth, and a representative of the masses. People pledged their votes and their money. Phil, at least, knew the struggle of poor Filipinos firsthand, they said. One likened him to American politician Alexandria Ocasio-Cortez. He was showered with hearts on Facebook and Twitter.
Then, his 15 minutes of fame were up.
After handing in his certificate of candidacy, Phil left the Sofitel tent with his family, walked for 30 minutes to Harrison Street, then caught a Pasig-bound jeep home. He had work the next day.
A probinsiyano finds himself in Manila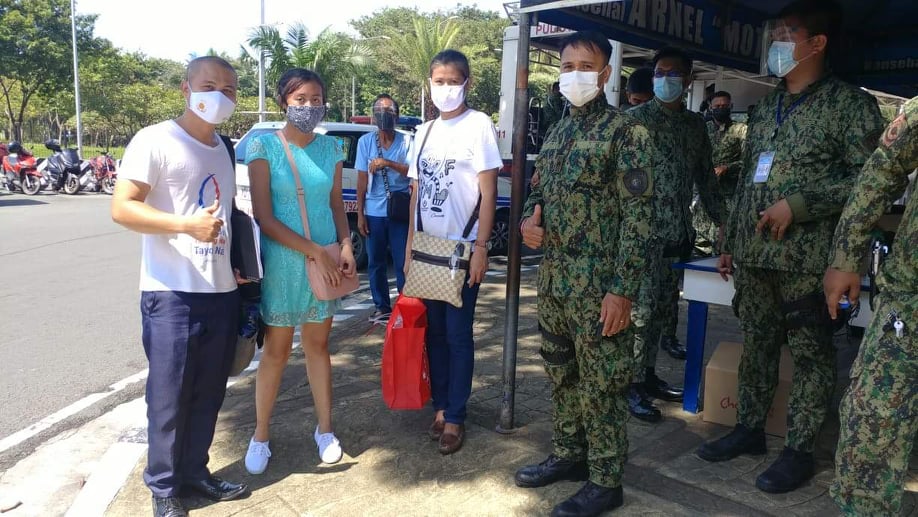 Phil's story began in Bantayan Island in Cebu, 700 kilometers away from the Sofitel tent where everyone first saw him. His father, their family's breadwinner, died when he was in Grade 6. Phil had to become a fisherman as a child.
Phil studied in high school all while riding a lantsa (motorized boat) to Leyte and Bohol with a dozen others, gone from home for three days at a time. During school breaks, he would be gone for a week at a time. Years later, he still remembered how his hands were hardened by the sea.
His family could not fully support him, but another family on the island, the family he worked for as a fisherman, was generous enough to take him in. In Phil's recounting, the family had "adopted" other teenagers. The adopted children cleaned and fished, while the family fed them and funded their education.
When Phil graduated, the family saw promise in the young man.
"Do you want to study here? We can pay for your education for you to become a teacher," Phil recalled being told.
The young Phil said no. Shame got the better of him. He did not want to burden the family any longer, he thought. Declining, he said he had to leave Bantayan so that he could find himself elsewhere.
The Philippines has hundreds of fishing towns, but Bantayan was especially important in its region as it was the fishing ground for Cebu, and it supplied salted and dried fish to Cebu and the Negros Island. For the city folk, it was a known beach destination.
"If I had stayed, I would have been a fisherman all my life," Phil said.
In 1999, he said goodbye to his kin – both the real and the foster – then boarded a boat to Manila.
In two decades, he became a gasoline boy, a room boy, a construction worker, a security guard, a college graduate (he completed his criminology degree after 14 years while working), a husband, and a father to two daughters and two sons.
A guard's party list dream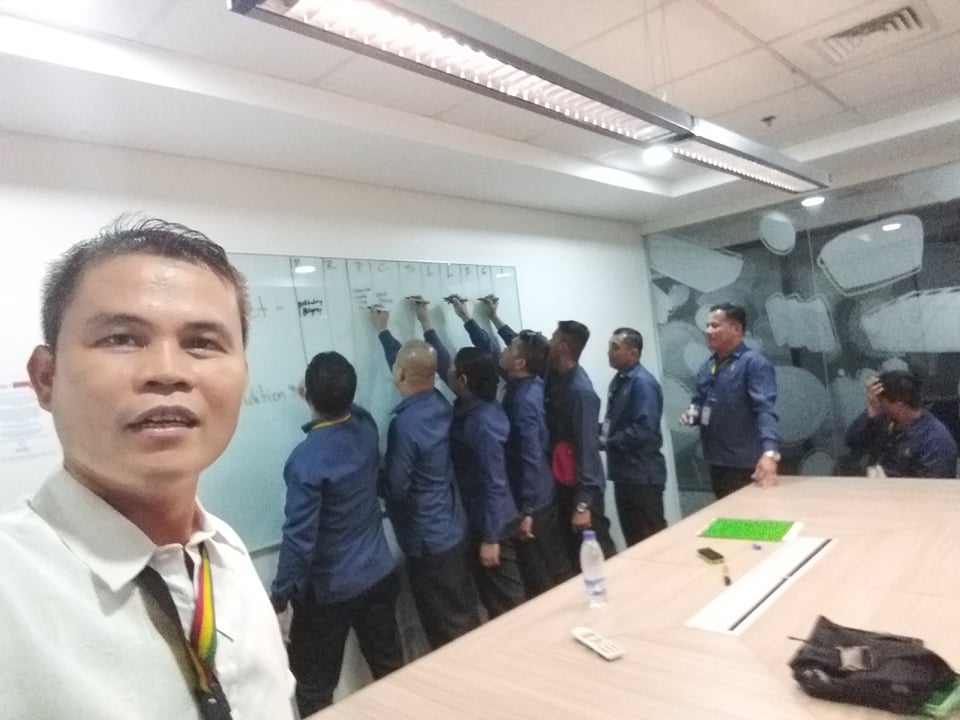 Phil's original plan was to become a party-list representative for security guards. He was its only officer and only member and he wanted it called the "Security Party List," straightforward and simple, just like his platform.
He worked for the Universal Robina Corporation as a security officer. At 40, he has been entrusted to lead and train the new blood among their ranks. Seeing his team struggle made him think.
Phil's political dreams were solidified by the final State of the Nation Address of President Rodrigo Duterte, his idol. Like the President's admirers, Phil addressed him as "the beloved President Rodrigo Duterte."
In July 2021, Phil did not hear what he wanted from the beloved President. He had a specific concern in mind. Phil wanted to extend the validity of licenses for security guards. He made a vlog. He said he would even kneel down to Duterte if that's what it would take.
"This is for our children and our future generations," he said in Filipino.
Here's an explanation why it matters for Phil and thousands of others like him: Security guard licenses only last for three years. Phil wants it extended to five years. For him, it does not make sense for low-earning guards to have to redo their training and pay thousands of pesos every three years just to renew their license when they are barely making enough to get by.
Duterte bragged about extending passport validity to 10 years, and driver's license validity to five years. Why can't the Phil's of the country get the same change?
"So, sabi ko, parang wala talagang boses ang security. So, heto ako ngayon, para magkakaroon ng boses ang security," he told me. (It really is like security guards have no voice. So here I am, dso that security guards could have it.)
The Philippine party-list system used to be imagined to represent neglected sectors such as Phil's, but in 2013 the Supreme Court reverted it to its original concept of a free-for-all system of proportional representation not exclusive to the marginalized.
"National parties or organizations and regional parties or organizations do not need to organize along sectoral lines and do not need to represent 'any marginalized and underrepresented' sector," it said in its ruling.
The result was a party-list bloc at the House that was virtually populated by relatives and associates of already established politicians and businessmen. While they branded themselves as champions of marginalized sectors, the representatives themselves mostly belonged to moneyed political dynasties.
Phil for the Senate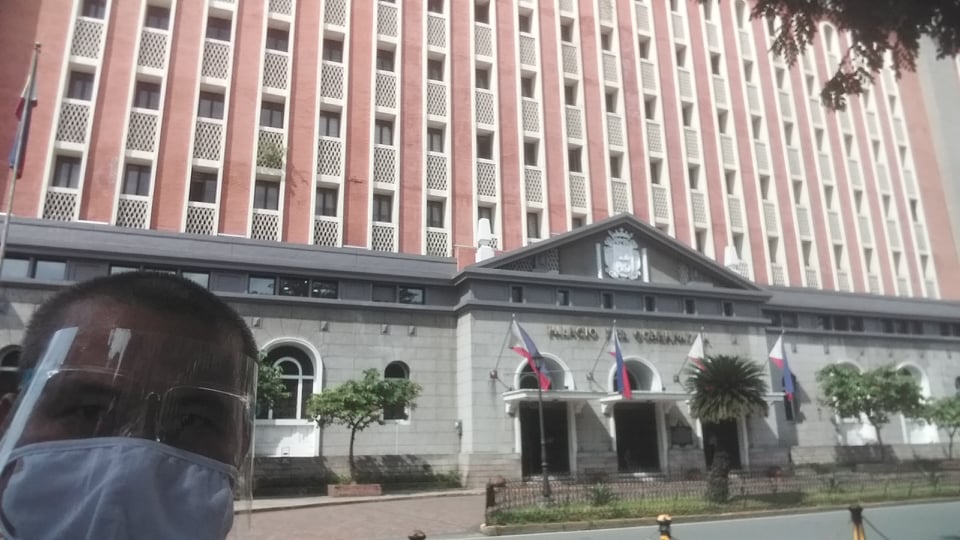 "Huli ka na (You're too late)," the Comelec staffer told Phil inside the Palacio del Gobernador.
It was September 23. Phil biked from his home in Pasig to Intramuros to ask how he could set up the Security Party List.
He heard in the news that certificates of candidacy would be filed in October, so he thought he must have been eligible to register his party a week ahead. He should have done that, however, in March – and in 2020, not 2021.
March 2021 was the deadline for the registration of party-list groups, and groups had to be at least a year old upon application. With no adviser to guide him, unlike the established party-list leaders, Phil had no idea how the registration worked.
Then, he thought of the Senate.
Lately, the Senate had been "chaotic" because it was probing his beloved idol.
Phil was referring to the Senate blue ribbon committee, which had spent weeks tearing apart the Duterte government's multibillion-peso deals with a pharmaceutical company that was deemed ineligible but was sponsored by the President's friend and former economic adviser.
Phil said the Senate should listen to how the House of Representatives had done its probe, where it defended the Duterte government at every turn. He said Representative Rodante Marcoleta was right.
Phil imagined himself doing it – in a tailor-made suit, standing on the Senate's wooden pedestal, speaking to the gallery to defend Duterte.
He saw how people, even fellow guards, looked down on him as he entered the Palacio, seeking to run for office. Through their eyes, Phil heard them say, "You're nothing."
Phil is only one of many Filipinos who held no political experience but nurtured an ambition for a national position. Phil knew he had neither the people nor the equipment, but he believed the elections could work.
In his mind, the calculation was simple: He would campaign on his tricycle and use Facebook to draw himself followers. There are thousands of security guards. They all have families and friends. The guards will all vote for Phil along with the people they know, and now that he has become an internet star of sorts, more votes will come.
They have reason to vote for him, and he has the right to get voted.
"Kalipikadong-kalipikado po ako dahil may pinag-aralan po ako at marunong po akong bumasa, marunong po akong umintindi, at Filipino citizen po ako," Phil said.
(I am very qualified because I finished school and I know how to read, I can understand, and I am a Filipino citizen.)
Phil took the list of requirements from the Comelec officer, then biked home.
– Rappler.com