(1st UPDATE) Former Comelec chair Christian Monsod also asks whether the push for Duterte's vice presidential run is a means to escape accountability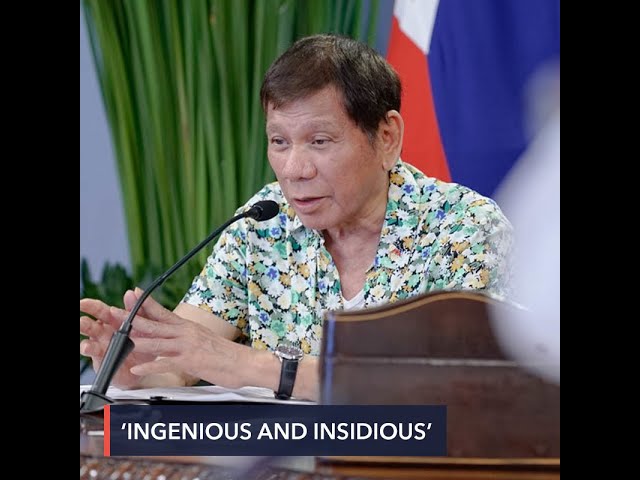 The effort by the country's ruling party PDP-Laban to "convince" President Rodrigo Duterte to run for vice president in the 2022 elections is a clear attempt to get around the 1987 Philippine Constitution, one of its framers said.
"Clearly, it is an ingenious and insidious move to circumvent the Constitutional provision on reelection," former Commission on Elections (Comelec) chair Christian Monsod said in Rappler's #PHVote Dialogues online forum on Saturday, June 5.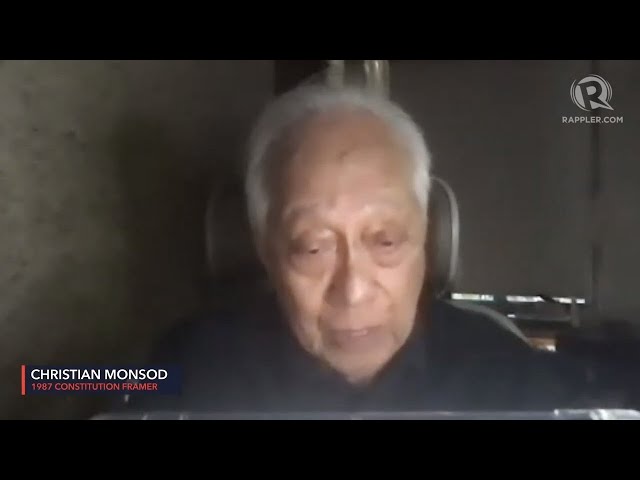 The 1987 Constitution states that the president shall be in office for a term of six years and "shall not be eligible for any reelection."
Monsod explained that framers of the charter included the "no reelection" provision to ensure that no president would hold the country's top post for more than six years.
"To allow a president to run as vice president would open the door to a term even longer than the replaced provision of a maximum of eight years," he said.
When PDP-Laban formally urged Duterte to run for vice president in 2022 on May 31, the party gave him a free hand to choose his candidate for president.
Political analysts are concerned that a president controlled by Duterte could step down or vacate his post, thereby allowing him to assume the presidency again.
In the Philippines, only former president Gloria Macapagal-Arroyo was able to secure the seat in Malacañang for more than six years since the 1986 EDSA uprising.
In 2001, Arroyo, who was only serving as vice president for nearly three years, ascended to the country's top post, after then-president and corruption-ridden Joseph Estrada was ousted from office following the "People Power 2" uprising. She then won the presidential election in 2004 and completed a six-year term.
"The no-reelection provision should be interpreted as prohibition against holding the presidential office for more than six years with only one exception, the case of a vice president succeeding to the presidency being qualified to run for president if she has not served more than four years as president, like Arroyo" Monsod noted.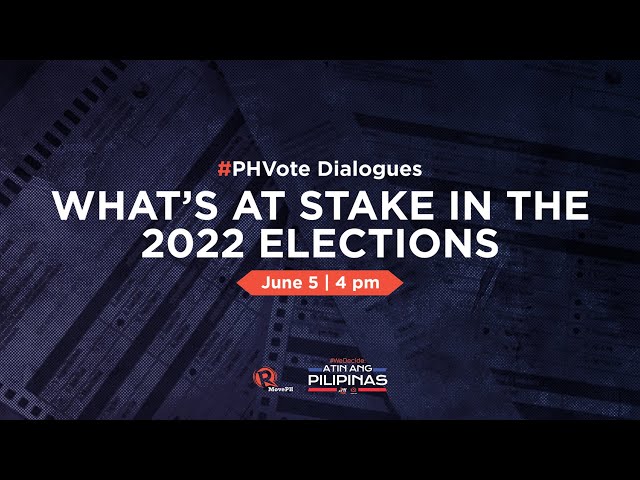 Peaceful transfer of power
Monsod added that the outgoing president's priorities should be wrapping up his term.
He even asked whether the push for Duterte's vice presidential run is a means to escape accountability, as efforts to install a revolutionary government or transition to a federalist form of government appear to be "dead in the water."
"The outgoing president should be preparing to step down by now by fast-tracking unfinished promises, unworried about being held to account, and committed to a peaceful transfer of power," he said.
Presidential Spokesperson Harry Roque, speaking at a press conference on Monday, reacted to Monsod's remarks by saying there is "absolutely no ban" on Duterte to run as vice president.
"If you can show me a provision which bars the President to run for the position of vice president then of course the President will honor that prohibition. But as it is, there is no literal provision on the Constitution that states that principle," he said.
Duterte enjoys high approval ratings despite controversial policies such as his bloody drug war and amenity towards China, among others.
Crimes against humanity have been alleged before the International Criminal Court against President Duterte's anti-narcotics campaign, which has left thousands of people dead since 2016. – with a report from Pia Ranada/Rappler.com