This is AI generated summarization, which may have errors. For context, always refer to the full article.
Vice President Leni Robredo also addresses concerns that she and Manila Mayor Isko Moreno may end up splitting votes in the 2022 presidential race
Vice President Leni Robredo said on Friday, October 8, that Manila Mayor Isko Moreno's position on the late dictator Ferdinand Marcos was one factor that pushed her to run as president in the 2022 national elections. 
Moreno, who is also a presidential aspirant, earlier said he admired Marcos for being a visionary, but rejected the military rule he enforced and the human rights abuses he committed.
"I don't want to go into details pero sa akin kasi may mga non-negotiable and 'yung mga Marcos, non-negotiable 'yun sa akin," Robredo said.
(I don't want to go into details but I have non-negotiables and the Marcoses are non-negotiables for me.)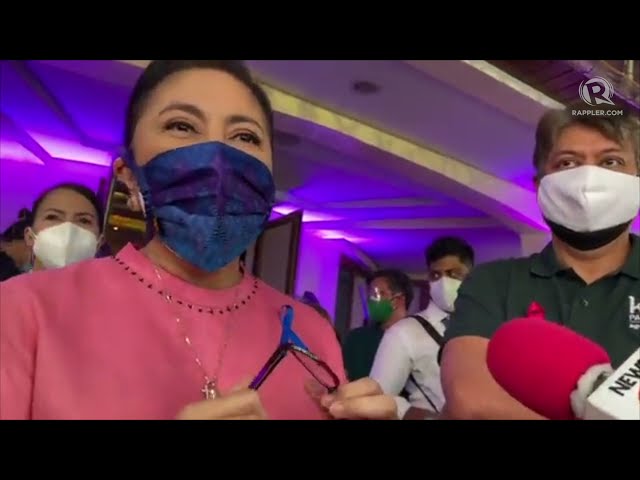 Robredo also addressed concerns that she and Moreno could end up splitting votes among groups who want to put an end to the Duterte administration's style of governance. 
"Ang paniniwala ko, iba 'yung base namin (I believe we have different bases)," Robredo said. 
"I don't think pareho ang aming voting bloc (I dont think we have the same voting bloc)," she added.
Political observers noted that Robredo and Moreno's presidential bids could lead to a repeat of the 2016 elections scenario where former Liberal Party standard-bearer Mar Roxas and Senator Grace Poe appeared to have split votes that might have assured either candidate an election win.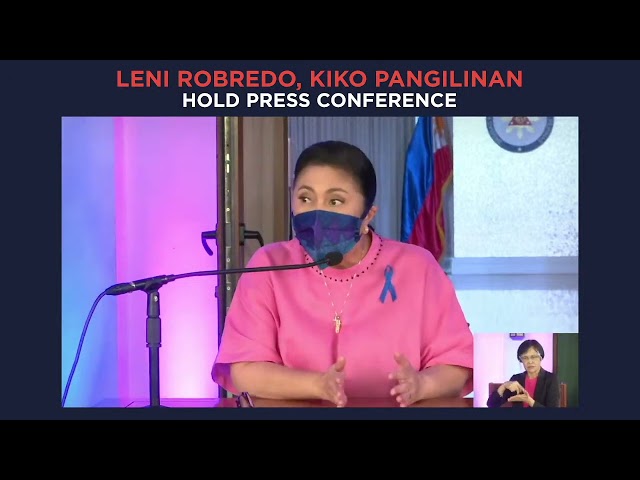 Robredo cited "basic differences" between her and Moreno as displayed in their talks, addresses, aspirations for the country, and how to achieve these.
Moreno was among those Robredo had met with in efforts to forge a united opposition to block both an extended Duterte hold on power through the President's endorsed candidate, and a possible Bongbong Marcos presidency in 2022. The possibility of the Marcoses returning to Malacañang was among the conditions Robedo had cited in pushing her to run.
Robredo declined to give details on the unity talks. "I have great respect for all the people I talk to kasi kung wala naman hindi ko naman sila pupuntahan (because if I didn't then I wouldn't have gone to them)."  – with reports from Mara Cepeda and Sofia Tomacruz/Rappler.com