The Philippine president says he's 'never very comfortable' with bans in the first place
MANILA, Philippines – A ban after a ban doesn't seem to sit right with Philippine President Ferdinand Marcos Jr., amid Kuwait's decision to halt the issuance of new visas for Filipinos.
"Well, magba-ban tayo? Ako, I'm never very comfortable 'yung nagba-ban na ganun dahil parang ang pag-ban sinasabi mo forever na 'yan, hindi na puwede?" said Marcos on Friday, May 26, on the sidelines of the Philippine Navy's anniversary.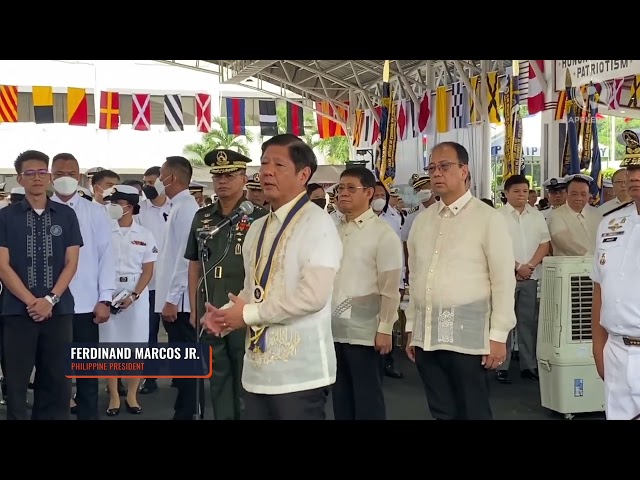 Marcos was asked about calls for the Philippines to impose an outright ban on the deployment of its citizens to Kuwait, after the Gulf state suspended the issuance of new entry visas for Filipinos.
While the ban does not affect those with residency status in the Middle Eastern country, over 800 Filipinos who were set to work in Kuwait have found themselves displaced.
Philippine migration officials "presume" the move is "diplomatic pressure" on the Philippines to lift a deployment ban on first-time Filipino domestic workers bound for Kuwait after the brutal killing of Jullebee Ranara, allegedly at the hands of her employer's son.
Kuwaiti officials have claimed that the Philippines is not compliant with a bilateral labor agreement, which Marcos said was untrue. "Sinasabi nila may paglalabag daw tayo sa kanilang mga rules [pero] wala naman kaming nakikita, kaya't 'yan ang naging situation," he said.
(They claim we violated their rules but we don't think that's the case, so that's the situation now.)
"Kaya't I don't know, 'yung sometimes overreaction 'yung basta't ban lang tayo nang ban, hindi naman tama (to ban and ban, that does not seem right). We have to react to the situation as it is and I think the proper reaction is to take the decision of the Kuwaiti government to no longer issue new visas," he added.
Discussions between Kuwait and the Philippines still continue, particularly in light of labor concerns between the two countries.
Labor export is a major source of revenue for the Philippines. Remittances from overseas Filipinos Workers (OFW), often called "modern-day heroes" even by government officials, account for over 9% of the country's gross domestic product. – Rappler.com