A House panel will look into the multi-party agreements and the delays resulting from the unsigned purchase orders on September 7, says Deputy Speaker Rufus Rodriguez
Hundreds of companies and many local governments have sought to buy some 10 million vaccine doses but can't because the National Task Force (NTF) against COVID-19 has yet to approve their purchase orders, according to Deputy Speaker Rufus Rodriguez.
The bulk of the pending purchase orders were made by some 300 companies across the country that forged multi-party agreements (MPA) with the NTF and the Department of Health (DOH) so they could inoculate employees and their dependents.
Rodriguez said on Thursday, September 2, that several local governments also submitted purchase orders in their efforts to ramp up their respective vaccination rollouts amid the surge in COVID-19 infections.
"The problem is, the purchase orders are left unsigned by the NTF," said Rodriguez, Cagayan de Oro 2nd District representative.
The Cagayan de Oro City government alone wants to buy thousands of vaccine doses but could not do so despite its budget of nearly P500 million.
On Wednesday, September 1, Mayor Oscar Moreno said the city government has yet to purchase any vaccines. City hall spokesperson Maricel Rivera said the city government was waiting for the national government to approve its purchase order which has been pending for some time now.
"My understanding is they have to regulate the orders to ensure equitable distribution of the vaccine supplies," Rivera said.
Investigation
Rodriguez said that the House committee on economic affairs chaired by AAMBIS-OWA Representative Sharon Garin is set to look into the multi-party agreements and the delays resulting from the unsigned purchase orders on Tuesday, September 7.
Rodriguez earlier filed a House resolution seeking an official inquiry into the delays of the vaccine procurements due to government inaction.
A similar resolution in the Senate, filed by Senator Juan Miguel Zubiri, sought a Senate investigation into the delays, he said.
Rodriguez said the national government should be encouraging private sector and local government participation in efforts to secure more COVID-19 vaccines needed to step up mass vaccination rollouts across the country.
He said the only way to create an environment that would allow businesses to recoup their losses, and resuscitate the economy is to achieve herd immunity through no-nonsense mass vaccination rollouts.
Strengthened collaboration between the government and private sector could make herd immunity happen by year-end, Rodriguez said.
"Ours is mainly to ask for transparency on what is happening on our vaccine procurements, and to set the record straight as regards the reported unsigned vaccine orders by the private companies and local governments," Rodriguez said.
He said he was disappointed because the papers were reportedly "sitting in the desk" and waiting for the approval of vaccine czar Carlito Galvez Jr. apparently because there was a "lack of supply on the part of vaccine manufacturers."
Rodriguez noted that as of August 29, only 13,784,681 citizens have been fully vaccinated, and 19,314,711 others have yet to receive their second jabs.
In June, Mindanao lawmakers, especially Rodriguez, lamented the national government's neglect of Mindanao during the COVID-19 pandemic, and specifically criticized Galvez.
'We feel abandoned by the national government'
Naga-based Kenneth Isaiah Abante, a coordinator of civil society group Tarabangan Kontra COVID, said local governments were willing to adjust to the national government's choice of vaccines, but the "national government has been unfair" in terms of the vaccine supply distribution.
"We, volunteers and front liners in the provinces, feel abandoned by the national government," he said.
Abante, who has been doing data research on the government's COVID-19 response, said many vaccines were not reaching the provinces, the national vaccination has drastically slowed down, and that "millions of stocks are left unused."
"They should let LGUs know at the soonest if the multi-party agreements will be rejected or delayed until next year; otherwise, the funds will be parked – money that could be used for other priority pandemic response programs. Time is of the essence. Delta is surging. Many of our loved ones are getting sick or dying," Abante said.
Ambitious
In Cagayan de Oro, city hall ramped up its mass vaccination rollout as Moreno set a high target for the city's public health workers: inoculate 71.1% of all the residents by the end of September.
Rivera said the city government has been receiving more vaccine supplies from the Inter-Agency Task Force for the Management of Emerging Infectious Diseases (IATF). She could not provide specific data.
In late August, the city government opened two more vaccination sites at the Cugman Elementary School, and Bulua National High School to bring its vaccination teams closer to residents.
The two were the latest additions to the city government's 11 vaccination sites .
Four of city hall's biggest vaccination centers are at the Limketkai Mall, SM-Downtown Premier, Ayala's Centrio Mall, Robinson's Mall, and Gaisano Mall.
Six other vaccination sites are hospital-based: Camp Edilberto Evangelista Station Hospital, Cagayan de Oro Medical Center (COMC), Capitol University Medical City (CUMC), Maria Reyna-Xavier University Hospital, Sabal Hospital, and the state-run Northern Mindanao Medical Center (NMMC) which is in the frontline of the anti-COVID-19 campaign in Northern Mindanao.
Many, including several people in his circle, saw Moreno's September target of inoculating over half a million of Cagayan de Oro residents as ambitious.
In August, Moreno wrote to vaccine czar Carlito Galvez and asked for 240,000 vaccine doses a month so that city hall could increase the inoculations to 8,000 daily in the hope of making the city reach herd immunity status in 100 days.
He told Galvez some 80 vaccination teams would be deployed throughout the city to carry out an accelerated vaccination rollout plan provided that Cagayan de Oro stopped receiving the vaccine supplies in trickles.
As of August 31, the city government had fully vaccinated 94,620 residents while 200,065 others awaited their second doses.
Cagayan de Oro health chief Dr. William Bernardo said the City Health Office's original target was to inoculate at least 5,000 people a day, but with the new vaccine centers in Cugman and Bulua, they hoped to increase the number by 1,200 more.
At the Cugman Elementary School vaccination site, health workers have so far been inoculating from 500 to 700 people daily, said nurse Marilou Dubria who leads a team of about 70 in the eastern village.
"Some residents still choose to go to the malls for their vaccination. Personally, I like it here because it is an open-air vaccination site," Dubria said.
City Health Office medical officer Dr. Ted Yu said they were accelerating the vaccination rollout through clustered barangays.
Moreno said accelerating the campaign also meant increasing the number of public health frontline workers in the city.
"We need to hire more to accelerate our vaccination," he said.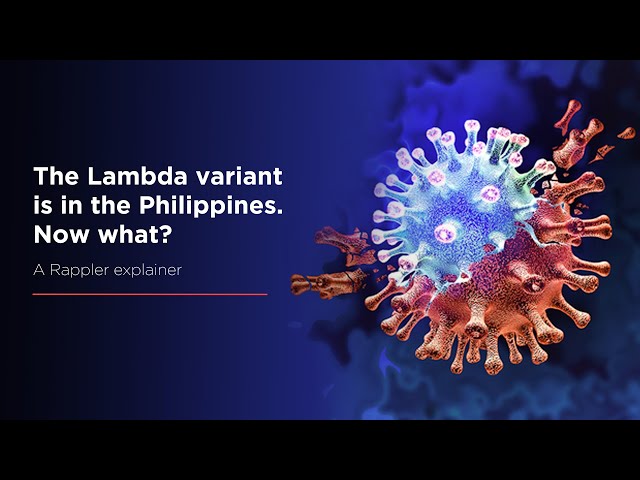 – Rappler.com