(1st UPDATE) PhilHealth has suspended scheduled rate hikes in the past, upon Malacañang's request, but it also highlighted the importance of Congress amending the Universal Health Care Act
MANILA, Philippines – The House of Representatives unanimously approved a bill that seeks to give the Philippine president the power to suspend scheduled rate hikes for members of the Philippine Health Insurance Corporation (PhilHealth).
A total of 273 lawmakers who voted on Tuesday, March 21, backed the measure, which was introduced by House Speaker Martin Romualdez, House Majority Leader Mannix Dalipe, House Senior Deputy Majority Leader Sandro Marcos, House Deputy Majority Leader Jude Acidre, and House accounts panel chairperson Yedda Romualdez.
Three House members, all from the Makabayan bloc, opposed the bill. The presiding officer initially said the vote was unanimous.
The approved House Bill No. 6772 seeks to amend the Universal Health Care (UHC) Act and add a provision that says the president, upon the PhilHealth board's recommendation, may "suspend and adjust the period of implementation of the scheduled increase of premium rates during national emergencies or calamities, or when public interest so requires."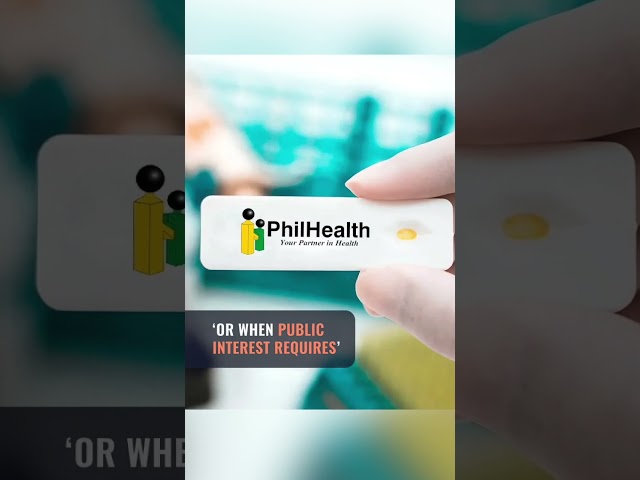 In January, President Ferdinand Marcos Jr. issued a memorandum directing PhilHealth and the Department of Health to suspend the state health insurer's scheduled increase in the premium rate and income ceiling for 2023 due to pandemic-driven socioeconomic challenges.
When then-president Rodrigo Duterte sought to suspend the PhilHealth rate hike in January 2021, also due to the challenges brought about by the COVID-19 crisis, his health chief Francisco Duque III argued that the UHC law must first be amended by Congress.
PhilHealth eventually heeded Duterte's request at the time, and said the "interim arrangement" to defer the scheduled rate hike "will be good until Congress is able to pass a new law."
Under the UHC law, premium rates shall gradually increase from 2.75% in 2019 to 5% for 2024 and 2025.
Before the issuance of the Malacañang memorandum in early January, PhilHealth's premium rate was expected to go up from 4% to 4.5% in 2023. The income ceiling was also supposed to increase from P80,000 to P90,000. – Rappler.com